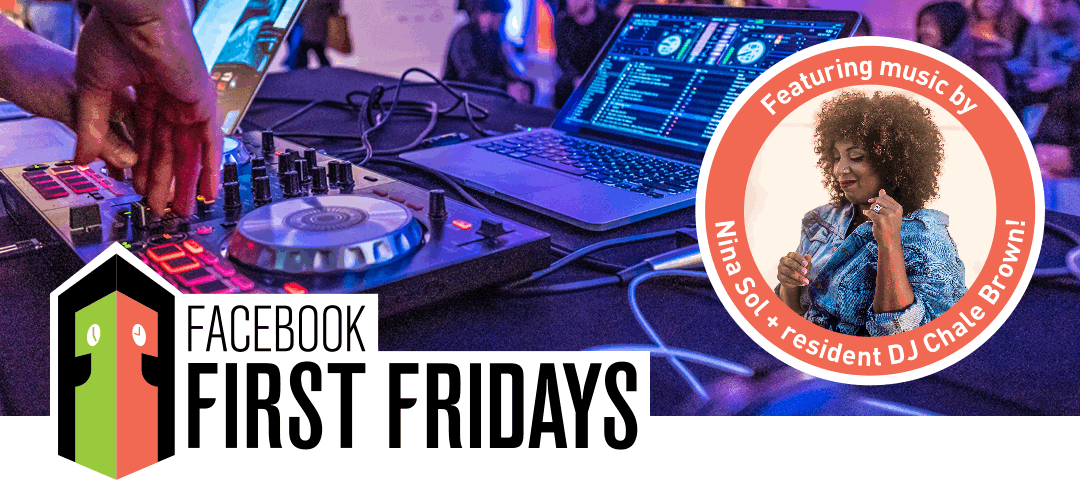 Friday, February 7, 5–10pm | Free!
Join us for the opening of Sonya Rapoport: biorhythm with a recreation of the artist's 1983 performance and preview the New Ballet's Fast Forward program at Facebook First Fridays.

Music by DJ Nina Sol + resident DJ Chale Brown.

7:15–7:30pm: Formal remarks
First Floor, Lobby
Opening and performance
Sonya Rapoport: biorhythm
Sonya Rapoport: biorhythm presents Rapoport's information-dense paintings, drawings, interactive performances, and computer-based art. Focused on the period of 1974 to 1983, the exhibition examines her prescient exploration of the aesthetic and cultural implications of collecting personal data. On view February 7–July 5, 2020.
5–9pm: Recreation of Rapoport's 1983 performance
First Floor, Plaza Gallery

How are you feeling? What is your physical, emotional, and intellectual condition? Check the phases of your computer-generated biorhythm. Seek a second opinion with the palm reader.
Preview of performance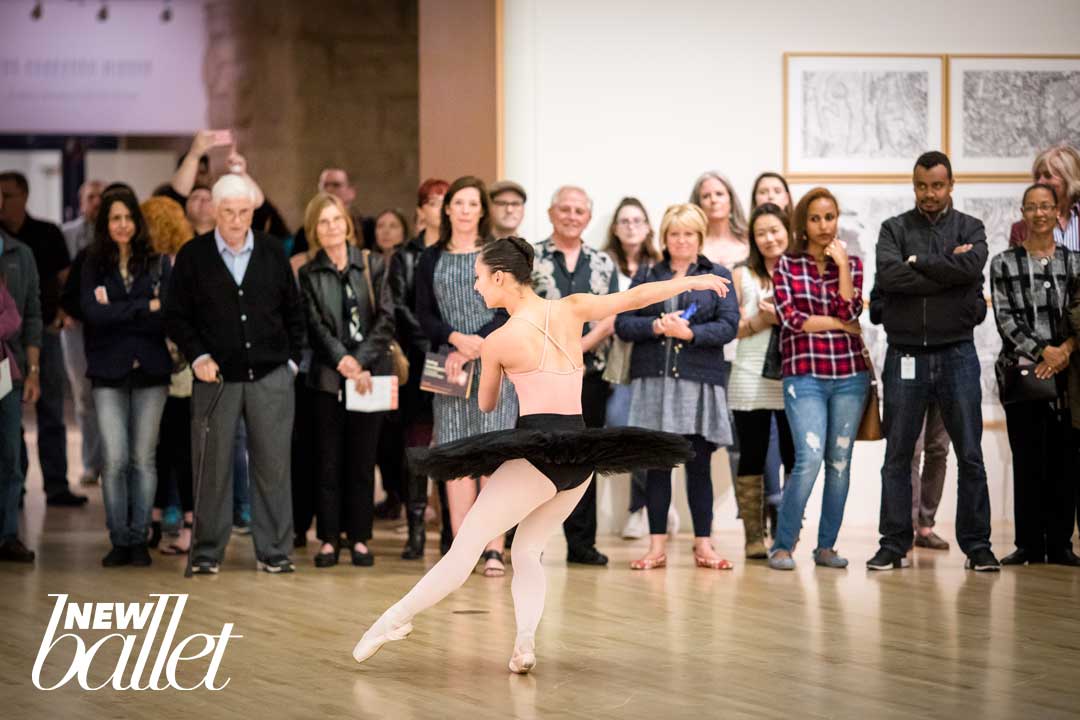 New Ballet's Fast Forward Program
New Ballet will preview works from their Fast Forward program, followed by a Q&A.

6:30–6:50pm: New Ballet performance
Second Floor, Skybridge

7:30–8pm: New Ballet's Fast Forward with METI International
First Floor, Wendel Center

New work by Choreographer Naomi Sailors. Followed by a discussion between Sailors and Doug Vakoch, Director of METI International on: can ballet be a good way to communicate with potential alien species?

Photo by Eye Adapt Photography.

Sonya Rapoport: biorhythm
Sonya Rapoport: biorhythm is supported by the SJMA Exhibitions Fund with a generous grant from the Myra Reinhard Family Foundation, and contributions from Wanda Kownacki, and Hildy Shandell Beville and Ross Harwood Beville.

Programs at the San José Museum of Art are made possible by generous support from the Museum's Board of Trustees, a Cultural Affairs Grant from the City of San José, the Lipman Family Foundation, Yvonne and Mike Nevens, Facebook Art Department, the Richard A. Karp Charitable Foundation, The David and Lucile Packard Foundation, Adobe, Yellow Chair Foundation, the SJMA Director's Council and Council of 100, the San José Museum of Art Endowment Fund established by the John S. and James L. Knight Foundation at the Silicon Valley Community Foundation, and The William Randolph Hearst Foundation.

Sonya Rapoport, Koch II, 1973-75. Spray acrylic and graphite on canvas; 72 × 96 inches. Estate of Sonya Rapoport.