| | |
| --- | --- |
| Hidden Heritages: San José's Vietnamese Legacy is a two-year partnership between the San José Museum of Art, Chopsticks Alley, and the City of San José Office of Cultural Affairs that brings Vietnamese artists and community members together to share, amplify, and artistically present stories that reveal the contributions of Vietnamese Americans to San José, one of California's most diverse cities. Renowned Vietnamese artists Binh Danh, Trinh Mai, and Van-Anh (Vanessa) Vo will lead a series of community-based, creative learning workshops in 2019 and 2020 that will provide opportunities to share personal experiences and memories, and to reflect on the transformational impact Vietnamese Americans have had on San José's culture and economy, as well as its identity as the capital of Silicon Valley. New artworks inspired by the workshops and incorporating stories from workshop participants will form the basis for a series of programs held over two years including an exhibition and public performance to take place at City Hall in April and May 2021. | Hidden Heritages: San José's Vietnamese Legacy, Ẩn Giấu: Di Sản Việt tại San José, là dự án hợp tác trong vòng hai năm giữa San José Museum of Art, Chopsticks Alley, và City of San José Office of Cultural Affairs để hội tụ các nghệ sĩ Việt Nam với những thành viên trong cộng đồng lại gần với nhau nhằm mục đích chia sẻ, công bố rộng rải và trình bày một cách nghệ thuật những câu chuyện để làm sáng tỏ các đóng góp của người Mỹ gốc Việt tại San José, một trong những thành phố đa dạng nhất của California. Các cuộc hội thảo và lớp học nghệ thuật sẽ được tổ chức trong cộng đồng vào năm 2019 và 2020 qua sự hướng dẫn với các nghệ sĩ Việt Nam nổi tiếng như Binh Danh, Trinh Mai, Van-Anh (Vanessa) Vo để tạo cơ hội chia xẻ những kinh nghiệm và ký ức cá nhân, và phản ảnh về ảnh hưởng của cộng đồng người Mỹ gốc Việt đã và đang có đối với văn hóa và kinh tế của San José, cũng như bản sắc của thành phố và thủ đô của Thung Lũng Điện Tử Silicon. Các tác phẩm mới được sáng tác do cảm hứng có được từ các cuộc hội thảo, lớp học sáng tạo, và kết hợp các câu chuyện từ những người tham gia hội thảo sẽ tạo căn bản cho các chương trình nghệ thuật. Các lớp sẽ được tổ chức trong vòng hai năm, bao gồm một cuộc triển lãm và trình diễn công cộng sẽ diễn ra tại Tòa Thị Chính San José vào tháng 4 và tháng 5 năm 2021. |
UPCOMING PROJECT EVENTS
Image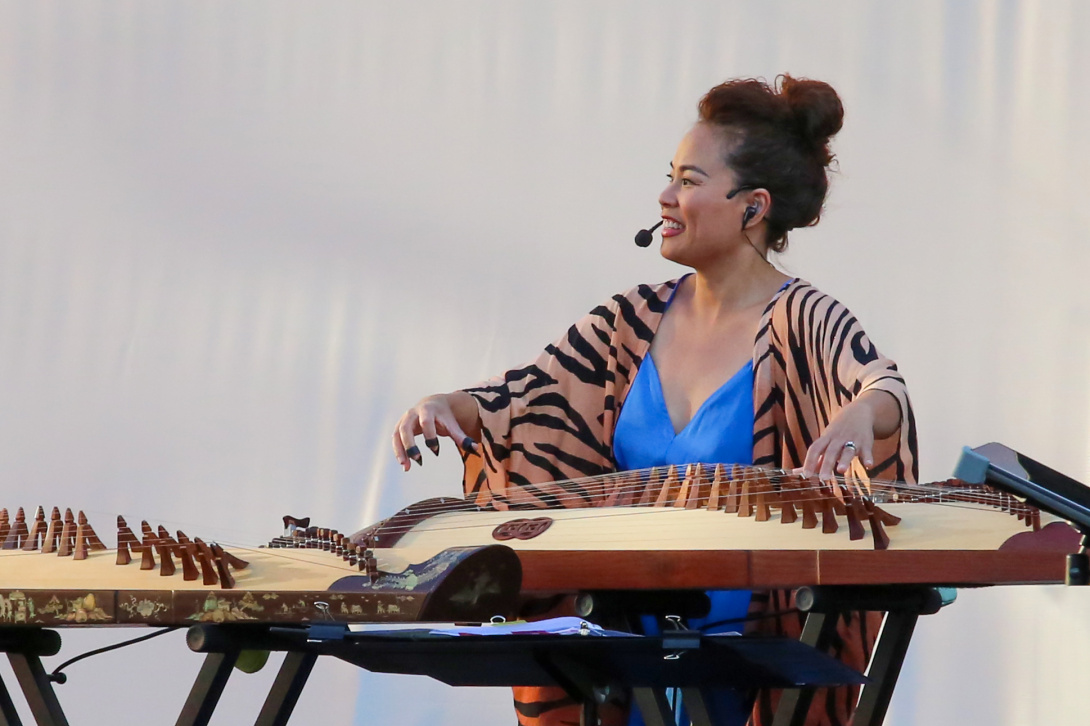 There will be a culminating exhibition and performance at San José City Hall in Fall 2022.
For More Information
Anyone interested in sharing stories, photographs, artifacts, memorabilia, or memories about their experiences, contributions, and recollections of San José's Vietnamese Community—the largest Viet population in any single city outside of Vietnam—is invited to participate. To be notified about future workshop dates, activities, and events, or to be added to the project email list, please contact Trami Cron at chopsticksalley@gmail.com.
Press
Vietnamese art and culture gain exposure with San Jose's Chopsticks Alley, San José Spotlight
Support
Hidden Heritages is a collaborative project by the San José Museum of Art and Chopsticks Alley.
The project is supported, in part, by the California Arts Council, a state agency. Learn more at arts.ca.gov. Additional support for Workshop #1 came, in part, from SVCreates, in partnership with the County of Santa Clara, and by a Cultural Affairs grant from the City of San José.
Special thanks to artists Binh Danh and Trinh Mai, Cynthia Cao, humanities advisor Hien Do, research assistants Anh Cao and Kimberly Fernandez Pedraza, and to our friends at the Vietnamese American Cultural Center.