Dinh Q. Lê: True Journey Is Return
Friday, September 14, 2018
–
Sunday, April 7, 2019
Curated by Rory Padeken, associate curator
The largest solo exhibition in the United States in more than a decade of the work of internationally-renowned artist Dinh Q. Lê, this exhibition of five major video and photography installations entwines rarely heard narratives of war and migration from people in North Vietnam, the Vietnamese diaspora, and refugees who, like Lê, have returned to live in their home country. Assembling these obscure stories through the collection of found photographs, artists' war sketches, and oral histories, Lê presents a multifaceted story about Vietnamese life before, during, and after the Vietnam War. In the process, he questions the viability of collective memory and reveals the effects of trauma on the cultural imagination.
While Lê is best known for his unique photo weavings—interlaced vertical and horizontal strips of documentary photographs and Hollywood films stills about the Vietnam War—this exhibition highlights his ongoing experimentations in video and photography installation. He explores themes of departure and return, the role of the artist during times of war, and reimagining symbols of American imperialism and recent histories of Vietnam through documentary videos and multichannel cinematic presentations, delicate watercolors and abstract paintings made by his artist/subjects, and architectural structures that comprise thousands of photographs abandoned by families fleeing from the ravages of war. Engaged with other Vietnamese voices and perspectives, Lê reshapes and generates new memories and images of the conflict by giving voice literally and metaphorically to those marginalized by history.
The exhibition also includes a selection of rarely seen images of flowers photographed by Lê in Saigon's flower market. Abstracted through the artist's signature photo weaving technique, these beautiful yet elegiac floral compositions memorialize lives lost to war and violence in Vietnam while symbolizing a promising and bountiful future for the country.
Dinh Q. Lê: True Journey Is Return is the fourth exhibition in SJMA's ongoing series New Stories from the Edge of Asia, which features work by artists from Pacific Rim countries and cultures who push the boundaries of narrative in contemporary art.
Exhibition Catalogue
Published by SJMA in December 2018, the fully illustrated exhibition catalogue will include documentation of the exhibition; a transcribed conversation between Dinh Q. Lê and Moira Roth, Trefethen Professor Emerita of Art History, Mills College, Oakland; and essays by Rory Padeken, SJMA associate curator and curator of the exhibition; Kieu-Linh Caroline Valverde, associate professor of Asian American Studies, University of California, Davis; and Nora A. Taylor, Alsdorf Professor of South and Southeast Asian Art History, School of the Art Institute of Chicago. A tour of other US venues is planned.
Artist Biography
Born in 1968 in Hà Tiên, Vietnam, Dinh Q. Lê and his family immigrated to the US in 1979. He received his BA in studio art from the University of California, Santa Barbara, in 1989 and MFA in photography and related media from The School of Visual Arts, New York, in 1992. He currently lives and works in Vietnam. Recent awards include a Rauschenberg Residency, Robert Rauschenberg Foundation, New York (2016); Bellagio Creative Arts Fellowship, Rockefeller Foundation, New York (2014); Visual Art Laureate, Prince Claus Fund, Amsterdam, Netherlands (2010); and Artist-in-Residence, Tokyo Wonder Site Aoyama (2009). He has had solo exhibitions at such venues as Mori Art Museum, Tokyo (2015); Rice Gallery, Houston (2014); The Museum of Modern Art, New York (2010); Bellevue Arts Museum Washington (2007); Asia Society, New York (2005); and The Speed Art Museum, Louisville, Kentucky (2000). His work is in the collections of Asia Society, New York; Carnegie Museum of Art, Pittsburgh; Hammer Museum, Los Angeles; Los Angeles County Museum of Art; The Museum of Modern Art, New York; San Francisco Museum of Modern Art; and San José Museum of Art.
Related Programming
Opening for Dinh Q. Lê: True Journey Is Return 
Wednesday, September 12, 2018 | 7–8pm
7–8pm Creative Minds
8–9pm Opening Reception

Hear from internationally-renowned artist Dinh Q. Lê, whose work is featured in the exhibition True Journey Is Return. The artist will be in conversation with author Andrew Lam. Then join fellow members and guest for the opening reception. Tickets to the lecture are $12 ($6 for members) and include admission to the reception to follow. Space is limited and advance tickets are strongly recommended. The reception is free to members and to lecture attendees.
Lunchtime Lecture: Flower Power
Wednesday, October 3, 2018 | 12–1pm
Gallery Talk: Dinh Q. Lê: True Journey Is Return
Thursday, November 8, 2018 | 12:30pm
DIY Art: Festive Fun
Saturday, November 17, 2018 | 1–3pm
DIY Art: Festive Fun
Saturday, December 8, 2018 | 1–3pm
Stories from the Farther Shore: Southeast Asian Film
March 20–24, 2019


Coinciding with the exhibition Dinh Q. Lê: True Journey Is Return, SJMA and the Asian Art Museum, San Francisco co-present Stories from the Farther Shore: Southeast Asian Film from March 20–24, 2019. Showcasing recent documentary, short, artistic, and feature-length films by Southeast Asian filmmakers, topics range from transgender identity and LGBTQ issues to immigration and the complexities of the diasporic experience. This free program of twelve films will screen at SJMA, the Asian Art Museum, California College of the Arts, and at various locations throughout San José. SJMA will invite two filmmakers from Vietnam/Southeast Asia and two nationally-recognized film scholars to discuss their work after the screenings, with a question and answer session with the audience to follow. These discussions will be video recorded and accessible on SJMA's YouTube channel.
A detailed listing of screening times, locations, and summaries of each film will be released in the coming weeks. 
SJMA has also commissioned Bay Area artist Robin Lasser to create three site-specific outdoor video projection mapping events as part of her ongoing project "Migratory Cultures." Titled Vietnamese Diaspora: San José's Stories, Lasser's video installations feature interviews with individuals from the San José's multi-generational Vietnamese-American community who together reveal a more nuanced narrative of the largest Vietnamese diaspora in the United States. The first event in the series coincided with the Mid-Autumn Festival celebration at the Japanese Friendship Garden in Kelly Park in San José on September 14, 2018. To see video and photo documentation of the event, please visit: migratorycultures.com/san-jose-kelley-historic-park. The second event takes place on Thursday, March 21, 2019 from 7–9pm at SJMA, followed by a third location to be announced soon.
This project is made possible with support from California Humanities, a non-profit partner of the National Endowment for the Humanities.
Any views, findings, conclusions, or recommendations expressed in this program do not necessarily represent those of California Humanities or the National Endowment for the Humanities.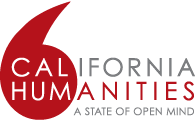 Press
What's up in SF museums and galleries this fall, San Francisco Chronicle (SFGate)
August 22, 2018
SF Bay Area fall arts 2018, The Mercury News
August 26, 2018
Photographic Memory, Modern Luxury Silicon Valley
September 13, 2018
Artist Dinh Q. Lê "Returns" to California for His Largest Exhibition in a Decade, SFGate
September 7, 2018
Dinh Q. Lê's Beautiful Diaspora, Metro Silicon Valley (Metroactive)
September 26, 2018
Memories Shape a Possible Future in Dinh Q. Lê's 'True Journey is Return', KQED Arts
September 26, 2018
True Journey is Return in Review by Miranda Caravalho, ArtsEarth
October 3, 2018
(un)making Episode 34: Dinh Q. Lê, Art Practical
October 10, 2018
Dinh Q. Lê @ San Jose Museum of Art, Squarecylinder
November 5, 2018
Supported, in part by a Cultural Affairs grant from the City of San José.
Dinh Q. Lê: True Journey Is Return is made possible in part by grant support from the Henry Luce Foundation, the National Endowment for the Arts, the Asian Cultural Council, and the E. Rhodes and Leona B. Carpenter Foundation.

The exhibition is sponsored by The Lipman Family Foundation, the Richard A. Karp Charitable Foundation, Tad Freese and Brook Hartzell, Lucia Cha and Dr. Jerrold Hiura, and Evelyn and Rick Neely. Additional support comes from Lisa and Keith Lubliner. In-kind support for equipment is provided by Genelec, NEC Display Solutions, and BrightSign.