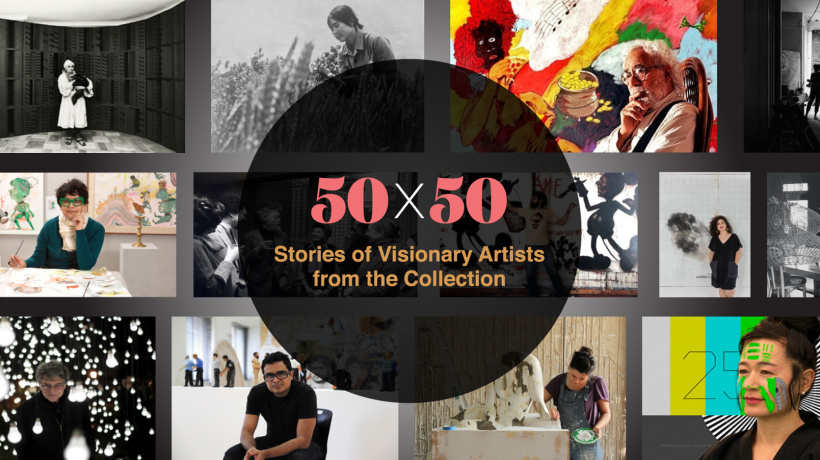 In celebration of its 50th anniversary, SJMA presents a free digital publication titled 50X50: Stories of Visionary Artists from the Collection, highlighting 50 artists from the permanent collection. 50X50 focuses on the lifelong work of artists such as Ruth Asawa, Firelei Baez, Enrique Chagoya, Diana Thater, Lee Mullican, Leo Villareal, and more through multimedia content—including interviews, audio recordings, and archival documentation of exhibitions and studios. This open-access publication is available for free online and in multiple formats for download, including PDF and EPUB. The publication is comprised of 50 artist chapters, written by SJMA assistant curator Kathryn Wade, along with contributions from Susan Sayre Batton, Oshman Executive Director of SJMA; Dr. Letha Ch'ien, assistant professor of art history at Sonoma State University; Peter Lipman, an avid collector and arts patron, and SJMA Trustee; and Hung Liu, an accomplished visual artist and professor emerita at Mills College.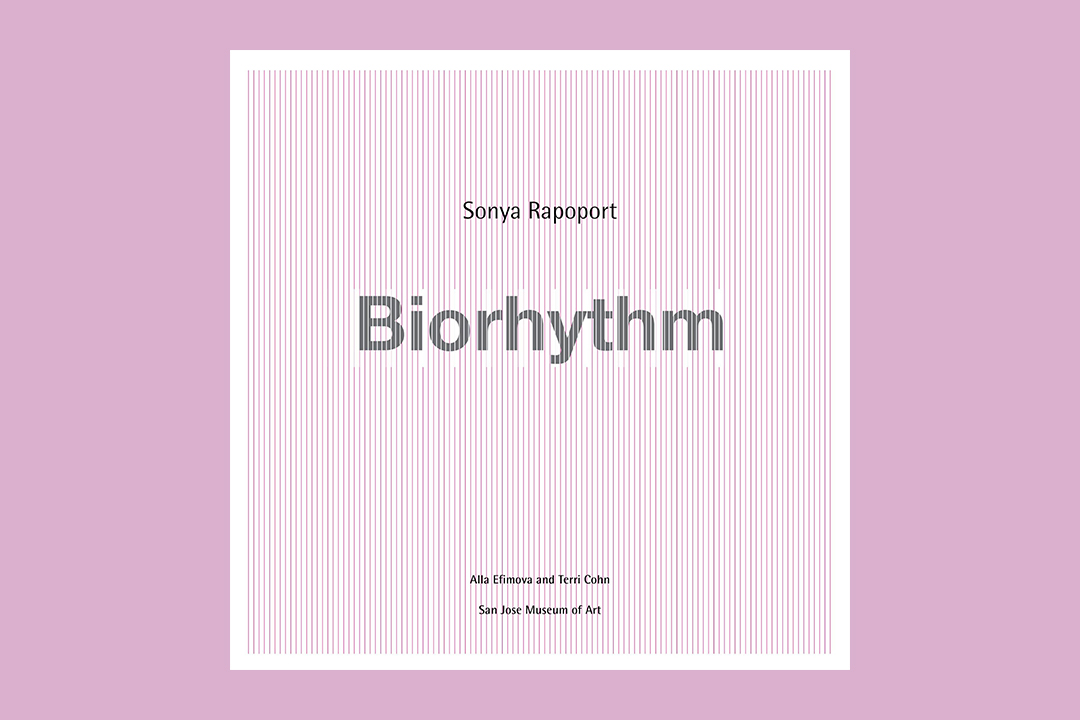 By authors Terri Cohn and Alla Efimova, Sonya Rapoport: Biorhythm is the first in-depth interpretation of a now-classic project in early computer-based art by Sonya Rapoport (1923–2015). A pioneer in synthesizing science and technology with her personal, feminist practice, Rapoport has emerged a major figure in late 20th-century conceptual art. Co-published by the Sonya Rapoport Legacy Trust and San José Museum of Art on the occasion of the exhibition Sonya Rapoport: biorhythm curated by Kathryn Wade, with essays by Wade and Farley Gwazda.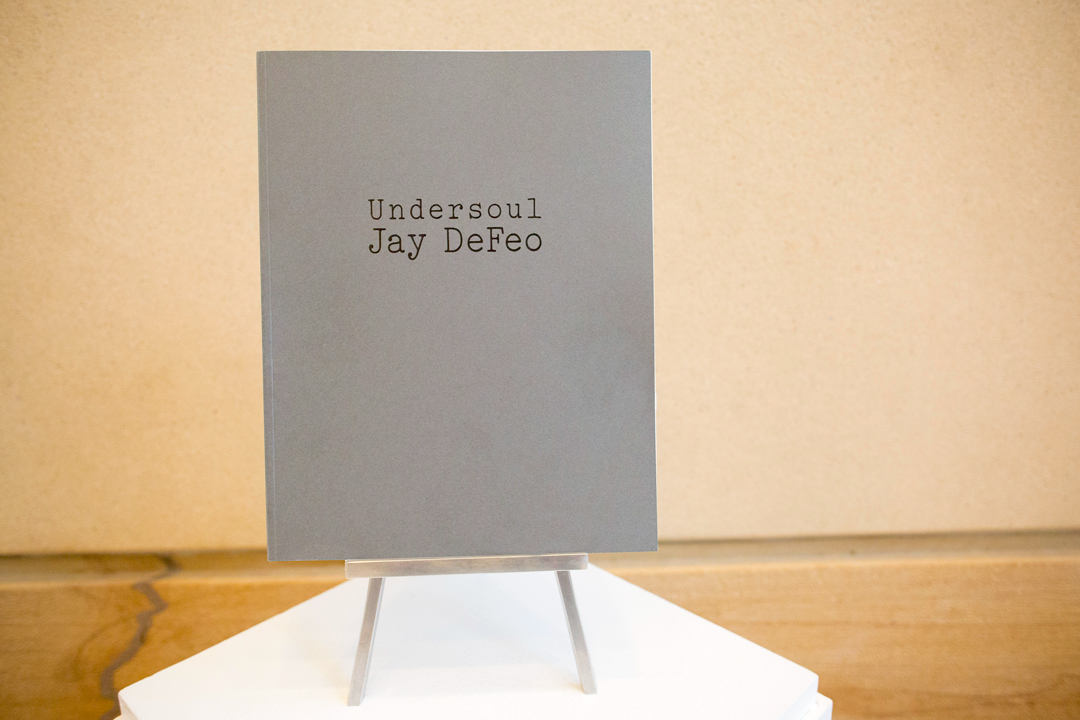 This full color illustrated catalog was published in conjunction with the exhibition. Presenting new scholarship and previously unpublished works from The Jay DeFeo Foundation, the catalogue features contributions by Lauren Schell Dickens, curator, and Kathryn Wade, curatorial associate.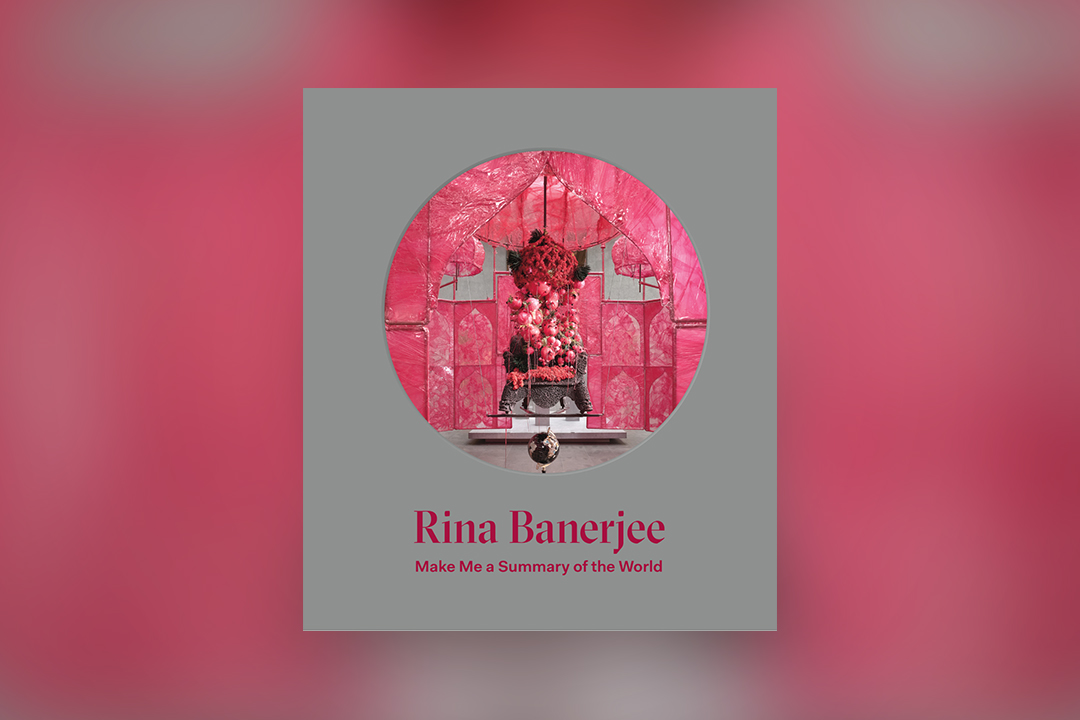 Co-published by SJMA and Pennsylvania Academy of Fine Arts (PAFA), Philadelphia, this full-color catalog illuminates the crossover contexts in which Banerjee works. It includes illustrations, a detailed chronology of the artist's life and work, and essays by co-curators Lauren Schell Dickens (SJMA) and Jodi Throckmorton (PAFA); Rachel Kent, chief curator at the Museum of Contemporary Art, Sydney; and writer Allie Biswas.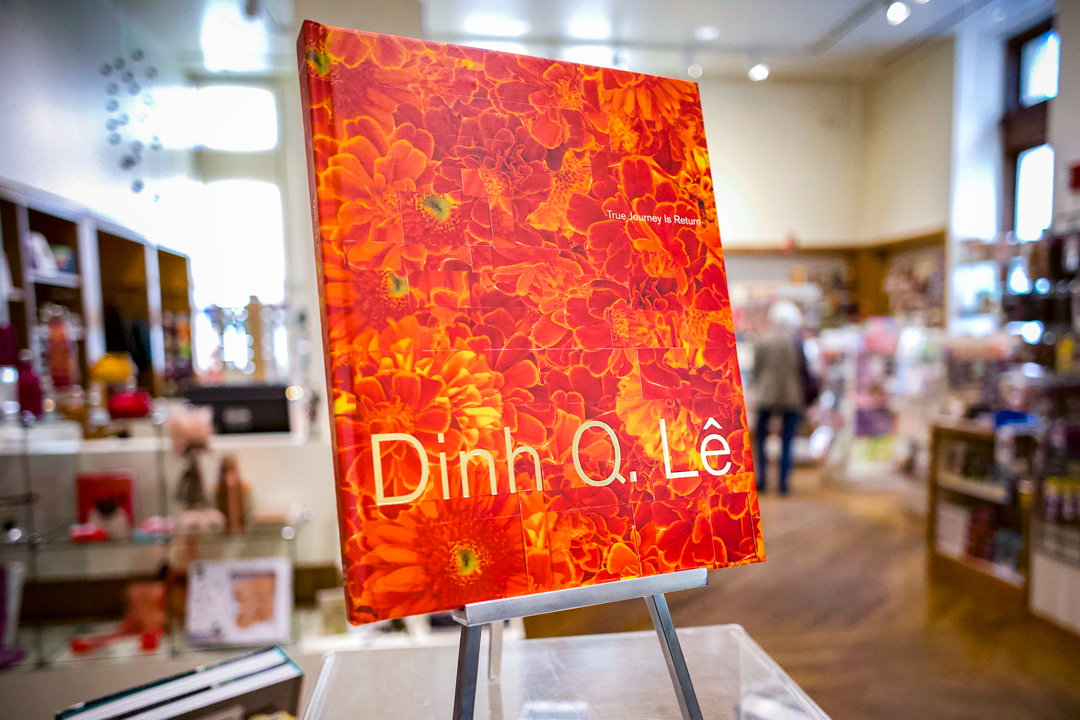 Published by SJMA, the fully illustrated exhibition catalog includes documentation of the exhibition; a transcribed conversation between Dinh Q. Lê and Moira Roth, Trefethen Professor Emerita of Art History, Mills College, Oakland; and essays by Rory Padeken, SJMA associate curator and curator of the exhibition; Kieu-Linh Caroline Valverde, associate professor of Asian American Studies, University of California, Davis; and Nora A. Taylor, Alsdorf Professor of South and Southeast Asian Art History, School of the Art Institute of Chicago.