SJMA offers programming that listens, fosters inquiry, encourages participation, and builds community. There is something for every visitor. Stop by and sketch in the galleries, any time. Participate in meaningful cultural experiences and conversations with community partners. Visit the galleries late (and for free) on the First Friday of every month. Become a member and receive invitations to members' only previews and special perks. Interested in making art or improving your skills? Join a three-hour Art 101 class. Enjoy free admission and additional activities on our Community Days. And don't forget to drop in for a free docent-led tour. Support the Museum by purchasing a ticket, a table, or just donating to our Annual Gala. Check our calendar for additional programming. 
Thanks to the generosity of our funders, SJMA offers regularly scheduled free days and free evenings, and guests 17 and younger always enjoy free admission to the museum. We regularly update this page with upcoming dates and activities, but you can also sign up for our newsletter to be notified when new events, exhibitions, and activities are announced. 
After Hours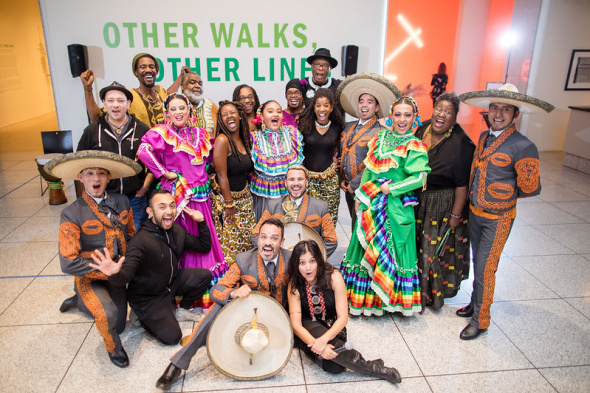 Offered once a month on Thursdays, SJMA's after-hours programs provide unique opportunities to engage with art, explore culture, and create connections with the community. This summer, join us for CityDance San José at the Circle of Palms on the third Thursday for live music and open-air dancing.
First Fridays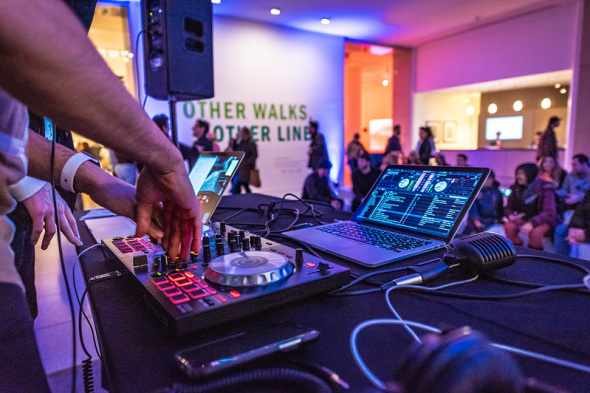 Guests at these free monthly programs enjoy a lounge-like atmosphere with a DJ, bar, and open galleries.
Public Tours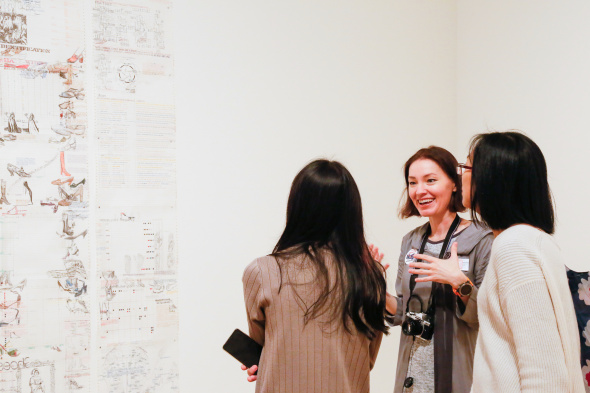 Docent-led Public tours of exhibitions are offered Thursday at 5pm and Friday–Sunday at 1 and 2:30pm. All visitors are welcome to drop in on these free tours, which meet in the Museum lobby. To arrange a special time for an adult group tour of ten or more, please call 408.291.5393 at least three weeks in advance.
Community Days
SJMA's free community days include in-gallery and hands-on art activities taught by gallery teachers and studio arts educators as well as live performances by dance troupes, storytellers, musicians, and eclectic performers. Programs are geared for children and family audiences, with a focus on multicultural celebrations and multigenerational activities.
Art 101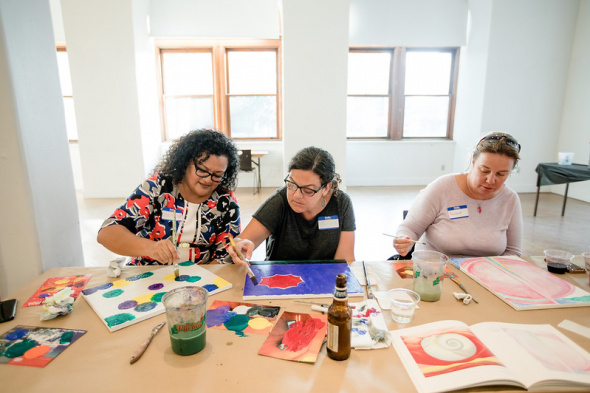 Art 101 programs are three-hour studio "crash courses" that are inspired by the artistic processes used to create artworks in current exhibitions.
Workshops are designed for all skill levels. Space is limited and advance registration is strongly recommended!
Check the calendar for the next installment of this series.
Kids Art Camp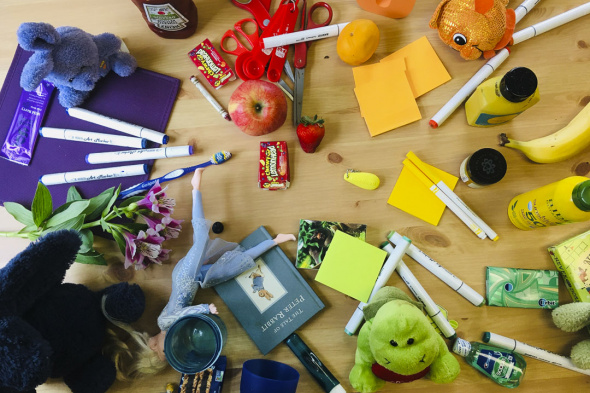 Join SJMA for a week of fun, creativity, and artistic growth this summer. Whether in-person or live-virtual, campers get behind-the-scenes access to exhibitions, experiment with the artistic process, and show off their own work in a student exhibition. 
DIY Art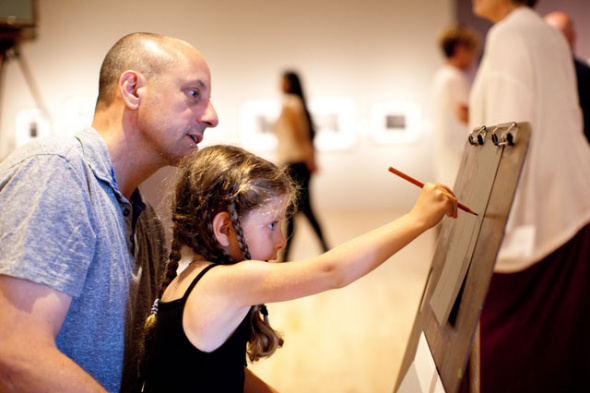 SJMA embraces the popular "do-it-yourself" culture with programs that bring out the inner artist in everyone. SJMA's staff or guest artists lead participatory drop-in programs inspired by selected exhibitions or artworks.
This series is currently on hold.