through
Sunday, April 7, 2019
The largest solo exhibition in the United States in more than a decade of the work of internationally-renowned artist Dinh Q. Lê, this exhibition of five major video and photography installations entwines rarely heard narratives of war and migration from people in North Vietnam, the Vietnamese diaspora, and refugees who, like Lê, have returned to live in their home country. Assembling these obscure stories through the collection of found photographs, artists' war sketches, and oral histories, Lê presents a multifaceted story about Vietnamese life before, during, and after the Vietnam War. In the process, he questions the viability of collective memory and reveals the effects of trauma on the cultural imagination.
through
Sunday, March 10, 2019
One of our most elemental behaviors as physical beings—like eating, sleeping, and breathing—is walking. It's an amateur activity. But what happens when we become explicit, inquisitive, and deliberate about what is as natural to us as eating and breathing? Walking is both universal and idiosyncratic: we all walk but choose different paths, peppered by different interactions and experiences.​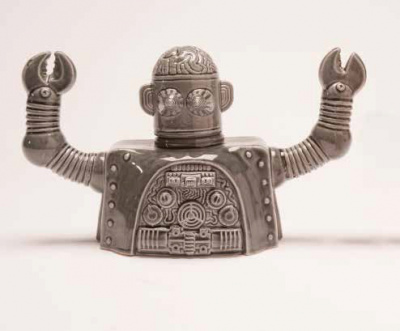 through
Sunday, April 7, 2019
Conversion is the third installment of Koret Family Gallery exhibitions to focus on STEAM education (Science, Technology, Engineering, Art, and Math). Explore the intersection of art and engineering through artwork selected from SJMA's permanent collection.