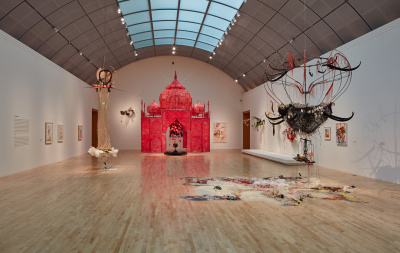 through
Sunday, October 6, 2019
Known for her large-scale works of art made from materials that she has sourced throughout the world, Rina Banerjee: Make Me a Summary of the World is the first mid-career retrospective and touring exhibition of the artist's work. This major exhibition focuses on four interdependent themes in Banerjee's work: identity, globalization, feminism, and climate change.

through
Sunday, January 19, 2020
Los Angeles-based artist Pae White transcends nearly all traditional boundaries—between art and design; craft and fine art; theory and materiality. Her curiosity with the world reveals itself in her transformation of ordinary objects into profoundly transient experiences that defy logic, yet remain oddly familiar.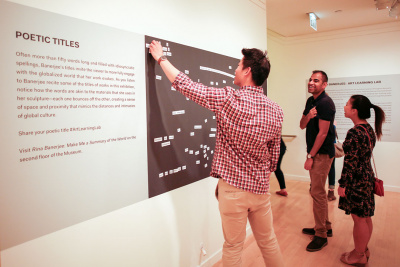 through
Sunday, October 6, 2019
Explore Rina Banerjee's use of material and play with language in her titles in the Koret Family Gallery's interactive Art Learning Lab where you will make observations, ask questions, and participate in creative experimentation.