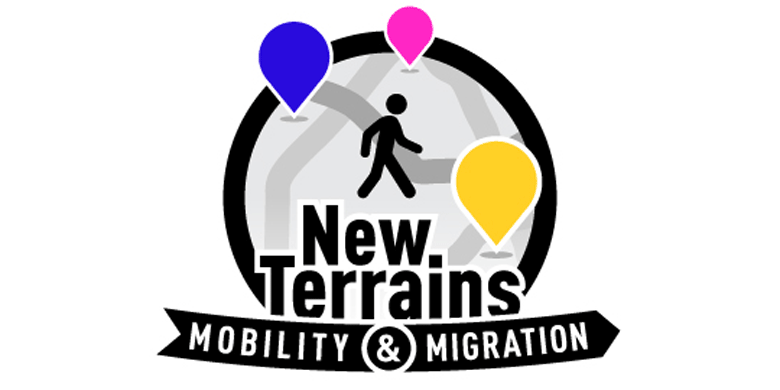 Pajaro Valley Arts
Virtual Tour: Hablamas Juntos/Together We Speak: Un Diálogo Visual/A Visual Dialog
August 8–October 7, 2018

Curated by Juan Fuentes, Hablamos Juntos explores visual dialogs created by prominent California Latinx artists at the Pajaro Valley Arts gallery in Watsonville. In this extraordinarily rich exhibit, visitors will experience how our artists give voice to and navigate: daily life, current events, social, political and cultural issues, community, ethnicity, as well as personal narratives, myths, and history.
Pecha Kucha Night: New Terrains/San José 2040
On October 18, 2018, SJMA and Pecha Kucha San Jose presented an evening of fast-paced presentations on a variety of topics related to the future of mobility in San José. Speakers include partners from New Terrains: Mobility and Migration, a cross-disciplinary exploration of the ways bodies move in social and political spaces presented by organizations throughout Silicon Valley in 2018–2019.
Speakers:
1. Chris J. Johnson
Program Manager
Walk San Jose
- PedsCount in Miniature: Yesterday, Today, and Tomorrow
2. Usha Srinivasan
President
Sangam Arts
- America is a Mosaic—Not a Melting Pot
3. Heidi Lubin
Visual Arts Program Developer
Children's Discovery Museum
- A Seat at the Table
4. J.T. Service
Founder
Soul Focus Sports
- Give Love, Get Love
5. Nicole Kim
Professor
College of Adaptive Arts
- How to Survive Being a Working Parent
6. Carolyn Lê
Deputy Director
Chopsticks Alley
- Salt Stained

Funding for Pecha Kucha Night: New Terrains/San José 2040 is provided by the John S. and James L. Knight Foundation as part of Speak Up San José.