Visualizing Abolition is an ongoing initiative exploring art, prisons, and justice. With exhibitions collaboratively organized by the Institute of the Arts and Sciences at the University of California, Santa Cruz, and San José Museum of Art, Visualizing Abolition highlights the creative work underway by artists, activists, and scholars to imagine alternatives to current injustices. 
Working across prison borders in all aspects of the initiative, and in collaboration with current and formerly incarcerated people, as well as those without that lived experience, the overarching goal is to change the narrative that links prisons to justice, contributing instead to the unfolding collective story and alternative imagining underway to create a future free of prisons. 
Multi-sited exhibitions produced as part of the Visualizing Abolition series include Barring Freedom, Sky Hopinka: Seeing and Seen, Sadie Barnette: Family Business—, Forensic Architecture's If toxic air is a monument to slavery, how do we take it down?, and the upcoming exhibition Seeing Through Stone. Complementary exhibition are on view at the Insitute of Art at University of California, Santa Cruz. 
Visualizing Abolition is organized by Gina Dent and Rachel Nelson, with support from the Mellon Foundation. Music for Abolition is curated by Terri Lyne Carrington. Exhibitions for Visualizing Abolition are co-organized by Gina Dent, Lauren Schell Dickens, and Rachel Nelson.
Letters from the Inside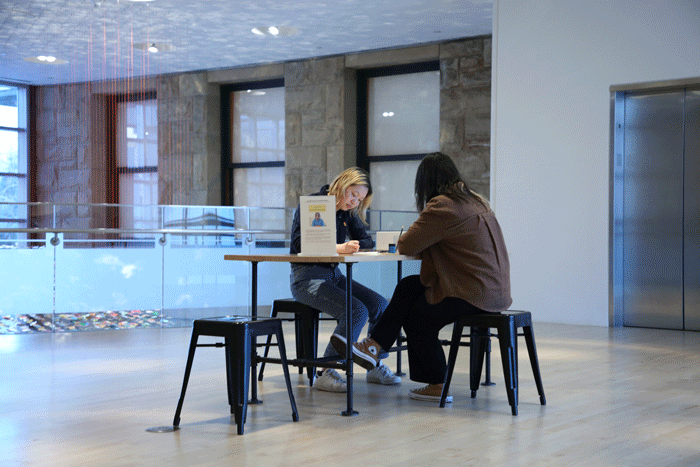 As part of Barring Freedom, Tim Young—who is currently incarcerated at San Quentin State prison—partnered with SJMA to give us a glimpse into the six-by-nine–foot prison cell where he is currently incarcerated in San Quentin. In handwritten letters sent to SJMA members, he described conditions under Covid-19 inside the prison, and explained why art matters to him. In his correspondence Tim invited readers to write him back, and many people did.
Since 2020, the letter writing campaign has expanded to include April Harris, currently incarcerated at California Institution for Women in Chino, California, and a third participant who will join the campaign in late 2023. A letter-writing station onsite at SJMA invites visitors to participate by writing a letter or note of support. They can include their addresses if they are interested in receiving a response.
This campaign is intended to provide a network of support and connection and to serve as an opportunity to actively listen to and learn from our incarcerated neighbors. 
Exhibitions Collaboratively Organized with the InstITute of the Arts and Sciences at University of California, Santa Cruz
 
Barring Freedom
October 30, 2020–April 25, 2021
Barring Freedom, brings together contemporary artists confronting the historical and structural racism embedded in the criminal justice and mass incarceration systems.
Sky Hopinka: Seeing and Seen
through Sunday, July 9, 2023
The artworks of Sky Hopinka, a member of the Ho-Chunk Nation and a descendant of the Pechanga Band of Luiseño Indians, traverse the legacies of colonial oppression and Native resistance through meditations on the continuities between past and present. A new film by Hopinka was commissioned as part of Visualizing Abolition.
Sadie Barnette: Family Business
Through Sunday, October 15, 2023 
Sadie Barnette's multimedia practice explores her own family history as it mirrors a collective history of repression and resistance in the United States. In a new commission for the ongoing Visualizing Abolition collaboration Barnette proposes an alternate history of Black America, one shaped by state-sanctioned terror but also by love, support, celebration, and the fullness of human relationships.