SOFÍA CÓRDOVA: SOBRE/ON
2020 has been called the year of the rough draft. During the past year, tumultuous political elections, uprisings, long-overdue racial reckonings, wildfires, and a raging pandemic upended the way we see and interact with the world on a daily basis. Shelter in place has challenged artists to work differently—on a more domestic scale, without unmasked collaborators, with accessible materials, and in new digital presentation formats.
Commissioned in response to this moment of upheaval, Sofía Córdova presents SOBRE/ON is a three-part performance that explores the artistic process as a constantly shifting form of inquiry, never final and perpetually rough. Experimental by design and necessity, Cordova's performances were presented live in February 2021 using Zoom, a video conferencing and meeting software that has become ubiquitous during the pandemic.
In each performance, Córdova considered a reoccurring theme in her practice now altered by current realities, mining the uneasy openness and vulnerability of artistic process as it merges with life and philosophy. In the first performance, she blended spoken word and sound in a meandering inquiry into tensions between ideas of wilderness, nature, and art. In part two, Córdova crafted a dizzying digital choreography of still and moving pictures. The layered image and soundscape blended autobiographical musings from her youth in Carolina, Puerto Rico with larger questions around international solidarity across Black communities. Part three fused digital and analog aesthetics into a broad exploration of materiality, including material slippages between family, home, and work that have been heightened in this pandemic year.
Born in Puerto Rico and currently based in Oakland, Sofía Córdova makes work that considers diverse concerns, ranging from sci-fi as alternative history, dance music's liberatory potential, and the internet to colonial contamination, mystical objects, and extinction and mutation as evolutionary forces within the matrix of class, gender, late capitalism, and its technologies. She is one half of the music duo XUXA SANTAMARIA.
SOBRE/ON is SJMA's first digital artist commission.
Performed on Zoom in three parts, February 4, 11, and 18, 2021.
SOBRE/ON with Sofía Córdova: Part 1
SOBRE/ON with Sofía Córdova: Part 2
SOBRE/ON with Sofía Córdova: Part 3
Q+A with Sofía Córdova and Lauren Schell Dickens
Support
Image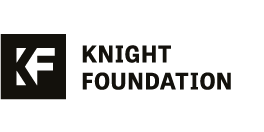 This project is made possible with support from the John S. and James L. Knight Foundation.
Image

Programs at the San José Museum of Art are made possible by generous support from the Museum's Board of Trustees, a Cultural Affairs Grant from the City of San José, the Lipman Family Foundation, Yvonne and Mike Nevens, Facebook Art Department, the Richard A. Karp Charitable Foundation, The David and Lucile Packard Foundation, Adobe, Yellow Chair Foundation, the SJMA Director's Council and Council of 100, the San José Museum of Art Endowment Fund established by the John S. and James L. Knight Foundation at the Silicon Valley Community Foundation, and The William Randolph Hearst Foundation.