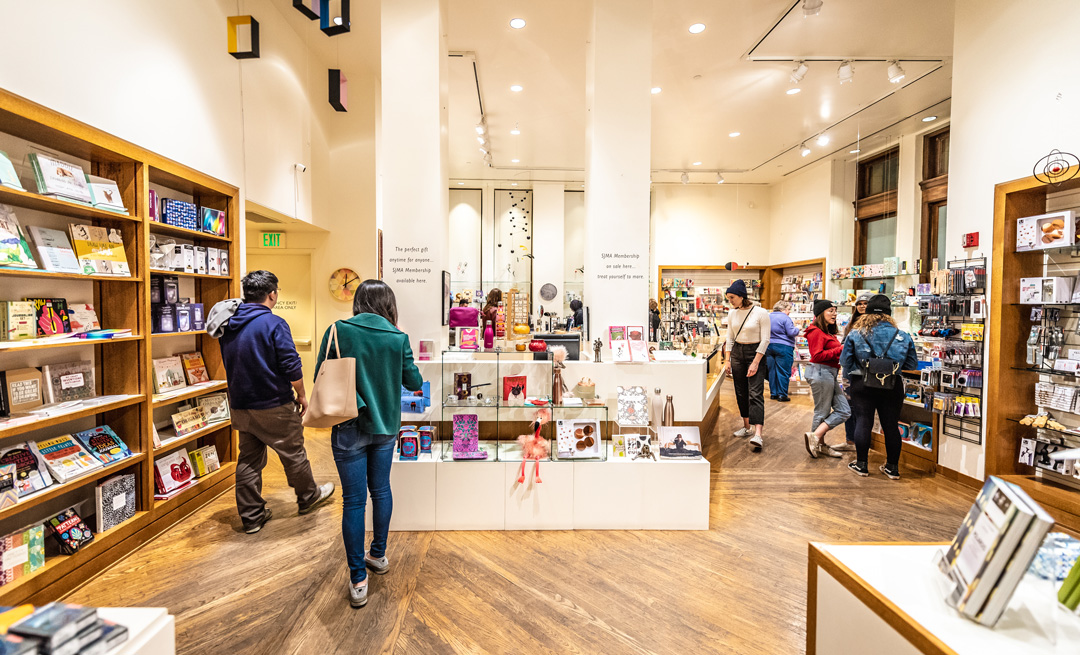 SJMA celebrates creativity at every turn, and the SJMA Store is no exception. Our artful wares include a varied selection of art books and stationery, stunning jewelry, and enticing contemporary gifts. Shopping for kids? Find activity kits, art supplies, books, toys, and puzzles in our children's section.
Store Hours
No admission ticket required to visit the Store.
Friday–Sunday, 11am–6pm.
Phone: 408.271.6878
Fax: 408.294.2977
Members of the San José Museum of Art save 10% on all SJMA Store purchases! In addition, SJMA Members can take advantage of special, members-only, double discount days. Store discounts are just one of the many benefits of membership, so become a member today!
Members Double Discount Days
Friday–Sunday, December 3, 4, 5, 10, 11, and 12
Holiday shopping at the SJMA Store is even better during Double Discount Days. SJMA Members receive 20% off all regularly priced merchandise at the SJMA Store.

Not yet a member? Click here to learn more about the year-round benefits of membership.
Photo by Eye Adapt Photography.​