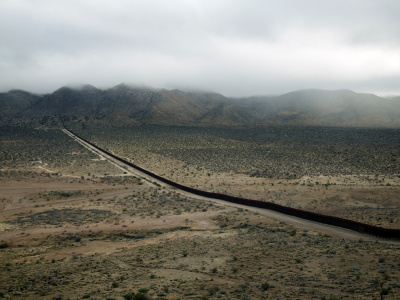 through
Sunday, July 31, 2016
Through the lens of art, photographer Richard Misrach and composer Guillermo Galindo give presence to the thousands of undocumented immigrants who cross into the US each year and encourage a humanitarian perspective on the plight of all immigrants. By bringing the border down to human scale, and by putting politics in the context of individual human lives, Border Cantos offers a provocative response to the polarizing discussions around immigration reform that have dominated local and national politics, both today and throughout the history of this country.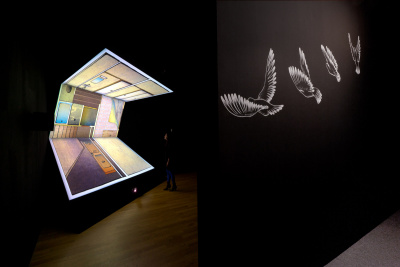 through
Sunday, August 21, 2016
Imagine these ever-changing environments: Apartment buildings open to reveal the very private and sometimes strange lives of their occupants; behind a curtain of long, flowing dark hair, arteries feed blood to a pulsating heart and a throbbing brain slips off the edge of a table; a hanging lamp morphs into a full moon, which morphs into a manhole that swallows the contents of the room.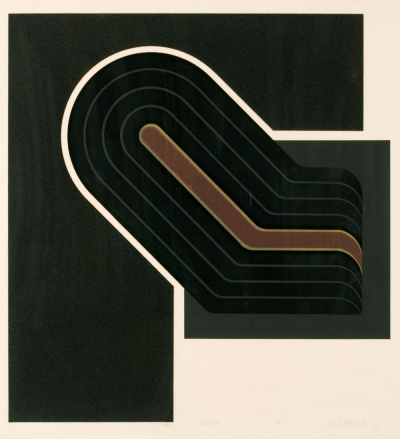 through
Sunday, September 18, 2016
By the 1960s, San Jose was in the midst of rapid-fire transition from a small agricultural community to a sprawling metropolis. The tech industry was swelling, and by the end of the decade the population had grown five-fold. This era also brought to town a new, innovative community of artists, many of whom were recruited from across the country by San Jose State College (now San Jose State University). Fresh from top graduate schools and conversant with the radical artistic thinking of the time, this generation of artists brought new vitality and a proclivity for experimentation to town.