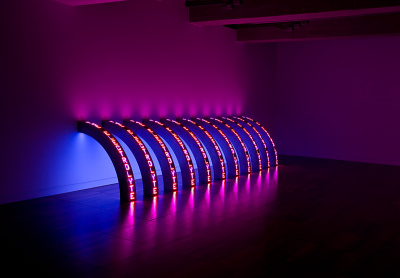 through
Sunday, January 10, 2016
As we pass the second anniversary of shocking revelations about widespread, international data collection, security and privacy have become everyday concerns. Covert Operations is the first survey of work by artists who are responding to the uncertainties of the post-9/11 world. They employ the tools of democracy to bear witness to attacks on liberty and to the abuse of power: they reveal previously unreported information and government actions that may limit civil rights.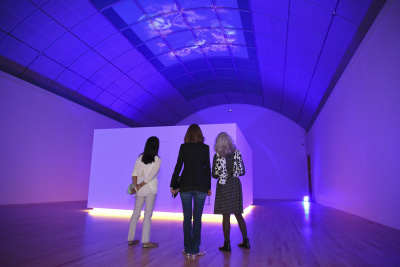 through
Sunday, September 13, 2015
Long interested in the mysteries of the night sky and the natural world, internationally-recognized artist Diana Thater is fascinated by the dung beetle and its relationship to our galaxy. Inspired by a recent scientific study that revealed how the jewellike beetle uses the Milky Way for nocturnal orientation, Thater developed an entirely new kind of film and video installation to ponder the vastness of the universe and to convey aesthetically the sublime aspects of the cosmic imagination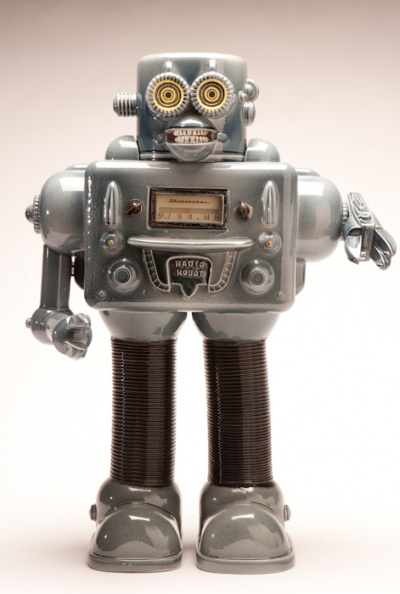 through
Sunday, January 17, 2016
The act of making (whether it be artistic or scientific) with the goal of producing a more beautiful and better world is part of the human impulse. Makers demonstrate an "I can do it" attitude. They use materials in new ways, upcycle discarded objects, challenge familiar ways of doing things and invent new ones. Sometimes creativity, a force inherent in all of us, just needs a little inspiration. In this spirit, we invite you to the Koret Family Gallery: view artworks made of new materials in new ways, take a maker challenge, and rekindle your creative spark.