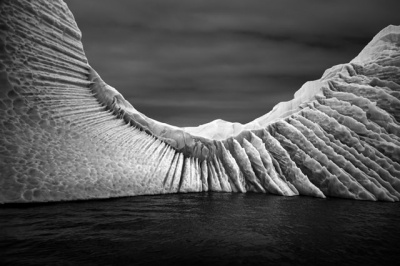 Friday, March 17, 2017
–
Sunday, August 6, 2017
Water is very much on the minds of Californians after six years of drought. Fragile Waters celebrates this precious, essential resource and encourages dialogue about water conservation. One hundred and seventeen black-and-white photographs by three artists whose works span a century create a powerful collective statement. The exhibition will feature thirty-seven works by Adams— including rarely seen historic images from his family's private collection—along with photographs by Ernest H. Brooks II and Dorothy Kerper Monnelly.
Friday, March 17, 2017
–
Monday, September 4, 2017
As consumers, we are often oblivious to the humans who perform the hard, physical work that brings food to our tables. One champion of this labor force, the United Farm Workers (UFW), has fought for the rights of migrant farm labor since 1962. San Jose was home to the UFW's founder, the well-known activist Cesar Chavez. In the fifth installment of SJMA's exhibition series "Beta Space," artist Victor Cartagena will collaborate with the Salinas chapter of the United Farm Workers Foundation to create new work that will spotlight the lives and stories of the people who help feed populations across the United States.
Friday, April 7, 2017
–
Sunday, August 27, 2017
Our simultaneously abusive and dependent relationship with water has made it an international battleground not only of environmental issues, but also of humanitarian concerns. The Darkened Mirror complements the pristine waterscapes on view in the exhibition Fragile Waters by presenting recent work by international artists who address our conflicted relationship with water today. From their twenty-first-century points of view, they reveal an essential resource that is no longer merely threatened, but actively besieged: it is a troubling reflection of the contemporary moment. In their videos and installation work, these artists address such themes as water access and ownership in Cambodia; agricultural irrigation in the American Southwest; the ethical implications of desert settlements; river pollution in India; and the physical and political impact of climate change locally and globally. They draw urgent political and ecological debates into dialogue with aesthetics and participation. In doing so, they open a space for contemplation and action.