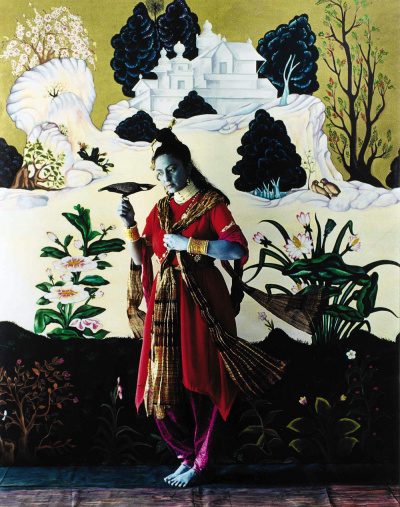 Thursday, February 5, 2015
–
Sunday, August 2, 2015
Two generations after the exultation of Independence and the concurrent horrors of Partition, contemporary Indian photographers reclaim and reappraise the history of colonialism in their country. These artists look closely and critically at historical Indian photography and draw on diverse sources of inspiration. They take matters of history into their own hands, redefining the iconic historical images of India and investigating the complex relationship between traditions of representation and contemporary image-making.
Friday, March 13, 2015
–
Sunday, September 13, 2015
Long interested in the mysteries of the night sky and of the natural world, internationally recognized artist Diana Thater will create a dramatic new video and light installation based on her fascination with the dung beetle and its relationship to our galaxy. Larger-than-life moving images of the jewellike insect will float through digital animations of the Milky Way on the barrel-vaulted ceiling of SJMA's soaring skylight gallery. Directly below this starry scene, a 16-by-20-by-8-foot box will emit a soft yellow light like that of the sun. Thater will envelop the entire gallery with blue-green light to mimic the environment that the beetle inhabit
Friday, March 13, 2015
–
Monday, August 3, 2015
One of the esteemed Los Tres Grandes Mexican muralists, José Clemente Orozco (1881 – 1949) is best known for monumental fresco cycles that present dramatic, epic narratives. Yet throughout his life, Orozco was also an avid draftsman who had a masterful understanding of the musculature and the inherent expressiveness of the human body. This exhibition includes more than twenty figure studies generously loaned by the Michael Wornick Collection. Many of them have never been exhibited before.