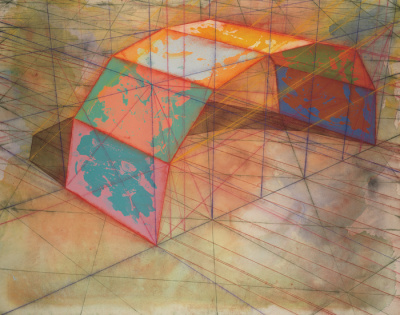 Thursday, June 15, 2017
–
Sunday, May 20, 2018
The interactive learning labs in the Koret Family Gallery are a place to make observations, ask questions, and participate in creative experimentation. This installation reflects the math-focused curriculum of SJMA's award-winning education program Sowing Creativity and includes artworks by Ron Davis, David Pace, Clare Rojas, Lordy Rodriguez, and Shirley Shor.
Thursday, August 24, 2017
–
Sunday, January 14, 2018
While the selfie can be considered a common version of the self-portrait genre, it is often a vastly different from the self-portrait in the hands of an artist. By blurring the distinction between reality and fantasy, artifice and authenticity, and public and private imagery, the artists whose work is included in This Is Not a Selfie carefully fabricate photographs that expand the domain of self-portraiture.
Thursday, September 14, 2017
–
Sunday, March 18, 2018
Nevelson came to prominence in the 1950s with a body of work called Sky Cathedral, sculptural environments of stacked, wooden boxes filled with assemblages and spray painted black. This exhibition will focus on one of the earliest of these large, monochromatic wall reliefs, Sky Cathedral (1957 – 58) which is in SJMA's collection.