↖ Museum from Home
Video
Content Stream | Curators' Dashboard | Downloads | Exhibitions | Public Programs | Social Media | Teacher and Family Resources
Creative Minds: Binh Danh and Trinh Mai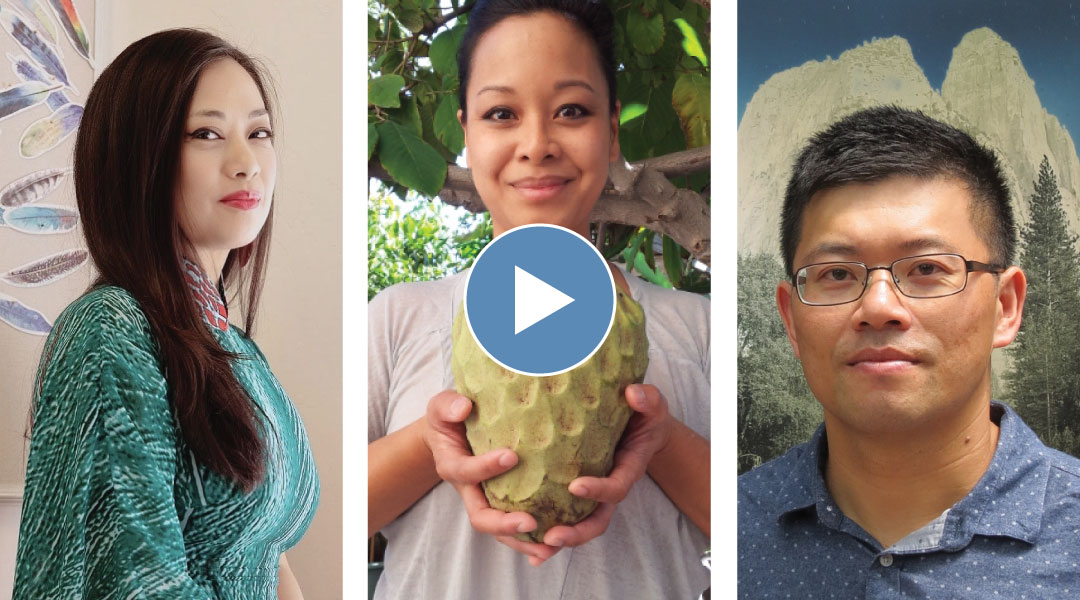 Creative Minds—SJMA's premier artist talk series—provides audiences with an opportunity to meet artists and hear directly from them as they talk about their creative processes and practices. In this iteration, Trami Cron, executive director of Chopsticks Alley, moderated a conversation with artists Binh Danh and Trinh Mai. Both artists are featured in Hidden Heritages: San José's Vietnamese Legacy. Photographer Binh Danh and interdisciplinary artist Trinh Mai discussed their work, practices, and careers through the lens of identity, inherited memory, and the immigrant experience. This event was held live on Thursday, November 19, 12pm. Watch the video HERE.
↑ top
Pae White's Noisy Blushes: Installation Timelapse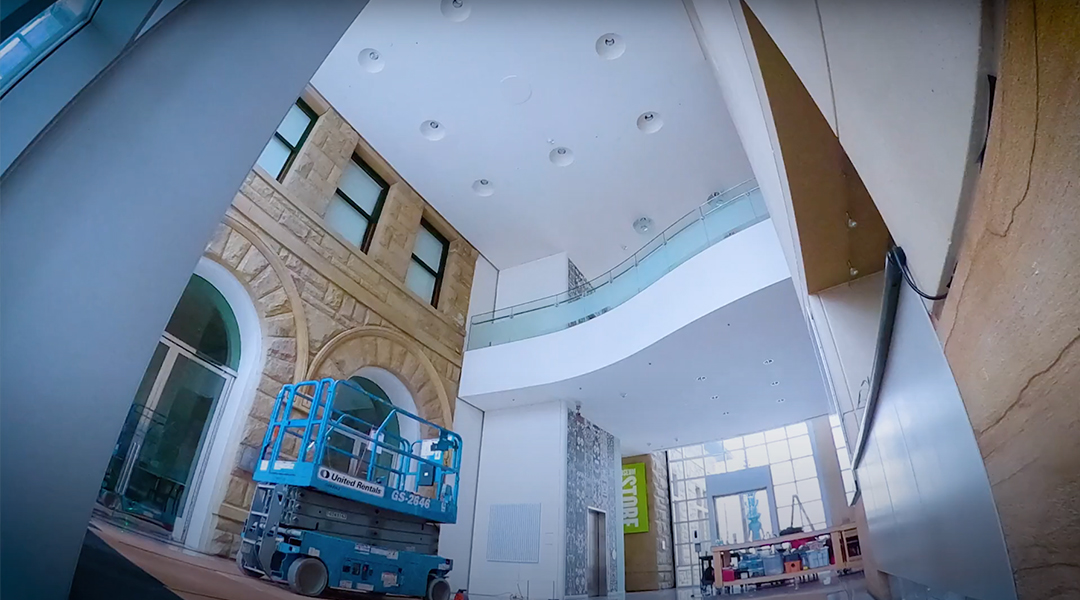 Pae White's Noisy Blushes is the most ambitious commission in SJMA's history. Let's run the numbers to prove it: 12,000 disks, 1,129 cubic feet, 504 cables, 120 funders, 68 colors, 9 days of installation, 8 exhibition team members, 3 scissor lifts, and 1 artist. Watch the video HERE.
↑ top
Visual Diary | True Journey Is Return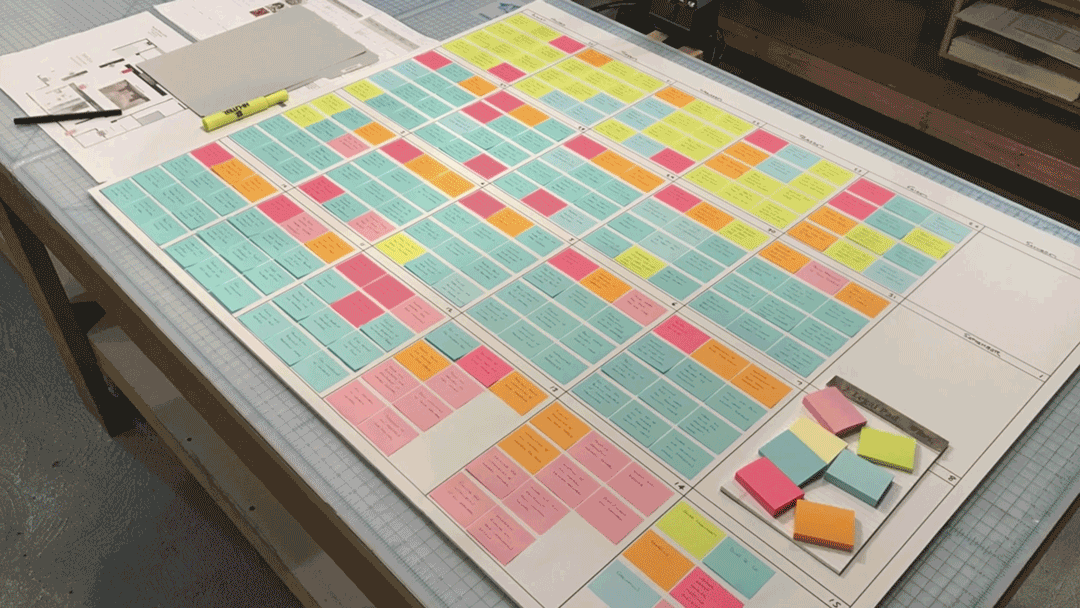 This visual diary of Dinh Q. Lê: True Journey is Return delves into the installations: The Imaginary Country, 2006; The Farmers and the Helicopters, 2006; Vision in Darkness, 2015; Light and Belief, 2012; and Crossing the Farther Shore, 2014. Watch the video HERE.
↑ top
Video | The Listening Post by Mark Hansen + Ben Rubin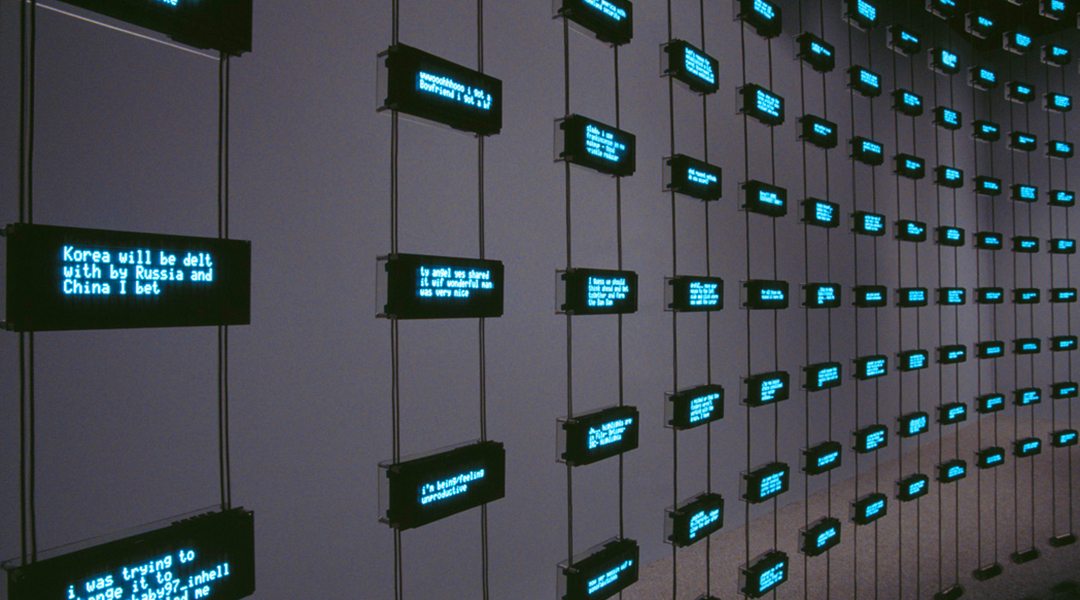 You enter a dark room, filled with clicking sounds, hundreds of mini-screens, and a computerized voice reading text culled from the internet almost 20 years ago. Mark Hansen and Ben Rubin's The Listening Post is comforting and unsettling in its repetitiveness and gradual build to crescendo. Comprised of words and chatter from online message boards and chatrooms, the mixed media sculpture stands alone, isolated, while reading words of physically disconnected people attempting to connect online. While reading and listening to The Listening Post, one wonders, did these people connect with a listener? And twenty years later, are they still seeking to connect online? Their words live on, dancing and disappearing in movements created by Hansen and Rubin. Watch the video HERE.
↑ top
Pride Celebration Lunchtime Storytime with Drag Queen Story Hour [Live Online]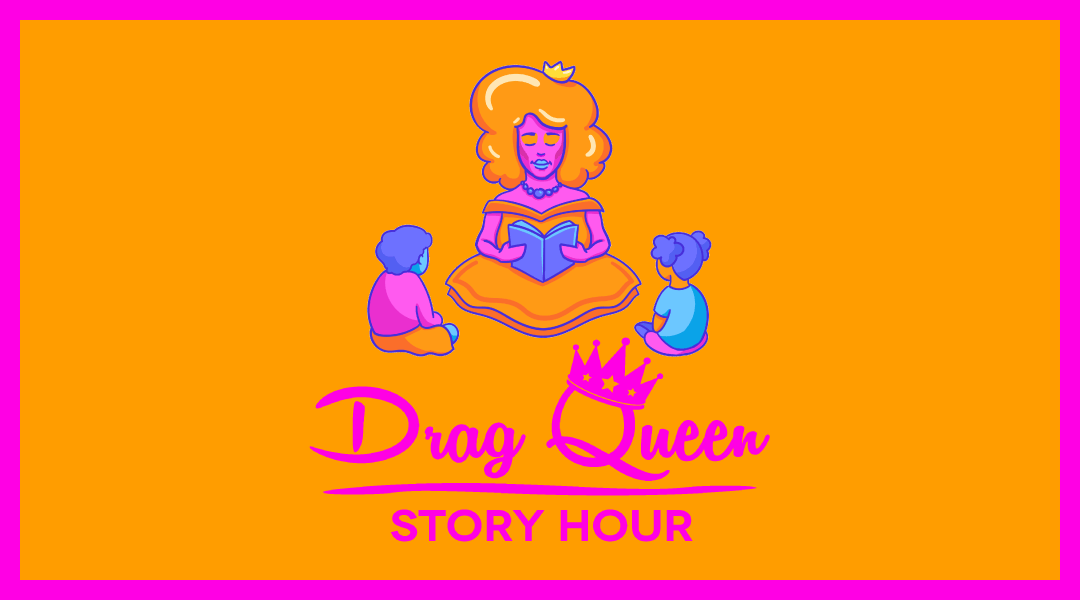 SJMA debuts a special limited series (June 16, 23, 30), in partnership with Drag Queen Story Hour to celebrate Pride Month – grab your lunch, turn off notifications, silence your inbox and enjoy Art-themed, children's book readings to celebrate imagination, inclusivity, diversity, unity, and love from Drag Queen extraordinaires Per Sia and Black Benatar. Program is for all-ages–grab the kiddies from the next room to join you! Curated book selections are courtesy of the San José Public Library (SJPL) and DQSH-SF.
On June 9, Grace Towers reads Munro Leaf's El Cuento de Ferdinando and Margaret Frith's Frida Kahlo: The Artist who Painted Herself.
On June 16, Per Sia reads Monica Brown's Frida Kahlo and her Animalitos and Sherri Duskey's How to Put an Octopus to Bed.
On June 23, Black Benatar reads Gayle E. Pitman's This Day in June and Maria Isabel Sanchez Vegara's Josephine Baker - (Little People, Big Dreams).
On June 30, Per Sia reads Javaka Steptoe's Radiant Child: The Story of Young Artist Jean-Michel Basquiat and Shilo Davis' My Princess Boy.
And if you missed previous readings, you can watch them HERE.
Illustration by Illustration by Lizzy Nolin.
↑ top
Virtual Open Studios | @Home with Artist Binh Danh [Live Online]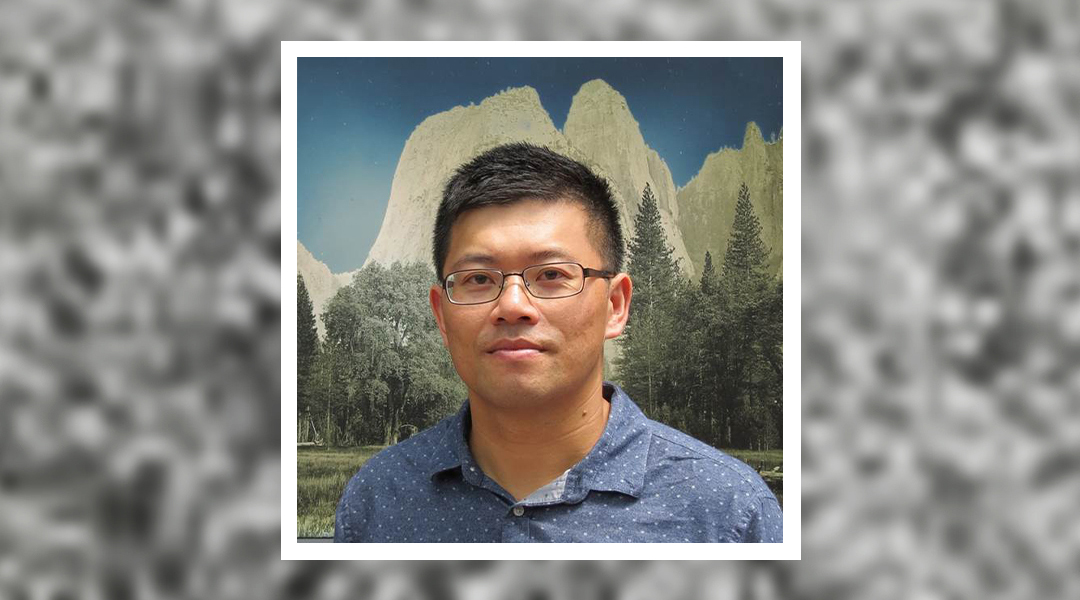 Thursday, June 25, 12:30pm PST Free; online registration required.

Are you missing Summer Open Studios? Artist and San José State University professor Binh Danh, whose work is featured in the San José Museum of Art's permanent collection, leads a virtual tour of his studio. Additionally, Danh will discuss the history of daguerreotypes—the first photographic process. Danh will also explore local connections of Carleton Watkins' early daguerreotype work, along with a daguerreotype self-portrait demonstration.
↑ top
A Visual Diary of Cross-Country Collaboration
Watch this visual diary of the cross-country collaboration between the San José Museum of Art and the Pennsylvania Academy of the Fine Arts, featuring the exhibition Rina Banerjee: Make Me a Summary of the World.
Video created by Richard J. Karson, Director of Design + Operations.
SJMA is More than a Building, We are a Community
On behalf of Oshman Executive Director S. Sayre Batton, the staff, and Board of Trustees at SJMA, we thank our amazing volunteers for their amazing generosity and many years of service. We miss you all and look forward to reuniting at the Museum soon! Watch a short video HERE.
↑ top
Discover How Exhibitions are Made with SJMA's Director of Design + Operations
SJMA's Director of Design and Operations Richard J. Karson gives us an inside look into what goes into making an exhibition: design, planning, and collaboration. Karson pays special attention to the cross-country collaboration of Rina Banerjee: Make Me a Summary of the World, which was co-curated with Pennsylvania Academy of the Fine Arts (PAFA).
↑ top
Video: Gallery Talk | Sonya Rapoport: biorhythm [Online]
SJMA assistant curator Kathryn Wade held a gallery chat online and was joined by two Rapoport scholars Terri Cohn and Alla Efimova. This event was originally scheduled to be held on-site, in the gallery, but shifted online due to the City's shelter in place ordinance. It was held on April 30, 2020 from each speaker's respective homes.
↑ top
#MuseumFromHome with San José Museum of Art
Discover how art can help Silicon Valley residents engage creatively and with one another during Shelter in Place. Join the Education team at San Jose Museum of Art for a series of related art activities shared in this video, all of which can be done with items found around your house!
#SJMAEd | #ArtAtHome | #SiliconValleyStrong
↑ top
11th Annual Poetry Invitational [online]
In honor of National Poetry Month, Bay Area poets created new works inspired by art in the San José Museum of Art's permanent collection. Hosted by Janice Lobo Sapigao the Poet Laureate of Santa Clara County and co-sponsored by Poetry Center San José. Originally slated to occur in real time, on the Third Thursday of April, the event was moved to online, and was pre-recorded. Read the poems HERE.

Featured poets: Mighty Mike McGee, Janice Lobo Sapigao, and Eileen Hernandez-Cuellar recorded their poetry in their respective homes.

Works of art that inspired the poetry: Don't Let the Boys Win, 2003 by Lara Schnitger; Improvised Garden II (Water Street), 2017 by Robert Minervini; and Wall, Tierra Del Sol, California, 2015 by Richard Misrach will be featured in the upcoming exhibition South East North West.
↑ top
Behind the Scenes Video | Andy Goldsworthy's Burnt Patch Installation
Andy Goldsworthy created a site-specific installation for his exhibition, Breath of Earth, at SJMA in 1995. Burnt Patch required three full days to install by three people. The pine sticks used are from a specific area of the Sierra Mountains near South Lake Tahoe, called Fallen Leaf Lake. SJMA Director of Design + Operations Richard J. Karson went with Goldsworthy and learned the artist's process. Branches were snapped off trees with a park ranger's approval. The center blackened sticks were burnt by Goldsworthy and Karson at SJSU's outdoor foundry. Karson keeps a blowtorch on hand when he installs the piece to re-char some branches as they are placed in the center. Each time Burnt Patch is installed, branches need to be snapped to fit a particular section. When the larger branches run out, Karson goes to the mountains to collect aditional branches. When it rains, the sticks absorb the water and bend slightly as they dry. In this sense, the piece is alive.

This artist collected pieces of nature to create a sculpture, which was placed in the Museum's outdoor sculpture court. People could then view the work from a distance, either from an outdoor balcony above, or through the glass windows. By using works collected from the mountains and that anyone could pick up or step on, but placing them in an environment that creates a barrier to touching them, Goldsworthy asks us to reexamine the value of these objects that what we break or burn in the woods.
↑ top
Do Ho Suh's Karma Installation
The sculpture, on loan from an anonymous charitable foundation, was lifted into SJMA's Oshman Sculpture Court via San Fernando Street. 15 people were on-site to assist in its safe installation and to document this process.
↑ top
Installation Time-lapse | Sonya Rapoport
Sonya Rapoport: biorhythm was installed over the course of 10 days by 4 exhibition team members painting walls, creating displays, hanging art, and arranging lighting. This original exhibition was curated by Kathryn Wade, assistant curator, with gratitude to the Sonya Rapoport Legacy Trust.
Related exhibition: Sonya Rapoport: biorhythm
↑ top
Winding a Historic Clock
Do you know what time it is? Or even what day? Time seems to meld into itself these days, but at SJMA, we are watching the clock—the clock tower, that is!
↑ top
Another Look of the Clock Tower
San José's historic clock, manufactured and installed by Danish clock-maker Nels Johnson himself in 1909, was originally part of the City's first post office and library. The so-called Century Tower Clock was designed to last 100 years, hence the name, and it instantly became an iconic marker of downtown.

The clock has survived turbulent times for over one hundred years, including the 1989 Loma Prieta earthquake. Thanks to the Museum's dedicated staff, who wind it weekly and care for its maintenance, the Century Tower Clock ticks on. We hope this symbol of San José's enduring history provides a sense of comfort, solace, and continuing perseverance in the face of our current crisis.
↑ top
Video Teaser | Creative Minds: Tommie Smith and Glenn Kaino
With Drawn Arms: Glenn Kaino and Tommie Smith explores one man's action to raise his fist for what he believed in. And the whole world was listening. Last month, as part of SJMA's popular Creative Minds series, artist Glenn Kaino and Olympian Tommie Smith revisited the Museum to speak about that life-changing moment. View a special preview of the Creative Minds talk HERE.
Related exhibition: With Drawn Arms: Glenn Kaino and Tommie Smith
↑ top