↖ Museum from Home
Curators' Dashboard
Content Stream | Downloads | Exhibitions | Public Programs | Social Media | Teacher and Family Resources | Video
Welcome to the Curators' Dashboard at SJMA! Here you will find what intrigues and inspires our curators. Gain insight into their incredibly varied and exciting work with art, artists, and cultural producers. Learn about their favorite artworks from the permanent collection, discover what they are reading, hear them speak about current and recent exhibitions, and follow along as they look back at past exhibitions with new eyes. Some entries will be polished and edited while others will be candid and spontaneous in response to our dynamically changing world.
Essay | When will the bells ring?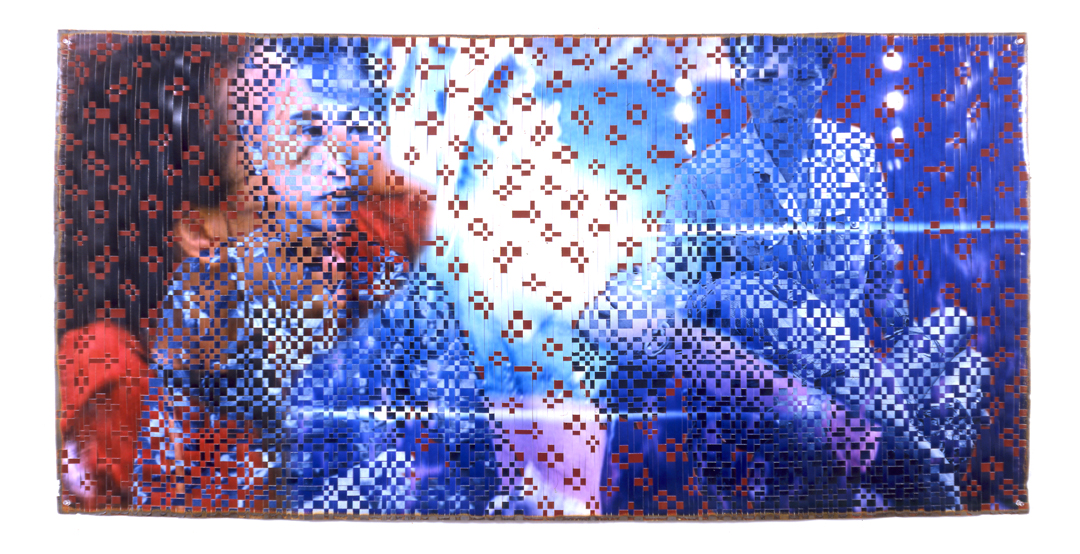 Rory Padeken, curator
Jun 1, 2020

Let's face it. We're undone by each other. And if we're not, we're missing something.
—Judith Butler1
Questlove, from the hip hop band The Roots, recently shared on his Instagram account a moving tribute in honor of music executive Andre Harrell who died of heart failure on May 7, 2020. Unlike his contemporaries Russell Simmons, Suge Knight, and L.A. Reid, Harrell flew nearly under the radar of mainstream popular culture though his influence on music was equally magnanimous. Harrell pioneered contemporary R&B and hip hop in the early 1990s, introducing a new sound to the world that unapologetically celebrated urban black culture. Through his record label Uptown, he launched the careers of some of music's biggest stars including Sean "Puffy" Combs, Mary J. Blige, Heavy D, and Jodeci. "He gave you the best soundtracks of your life man and you didn't even know it," declared Questlove. "We never gave him his flowers."

We never gave him his flowers. Questlove repeats this phrase or some variation of it throughout his long post. I've been mulling over this sentence for almost a month, enraptured by its elegant and deceivingly straightforward way of addressing collective remorse, loss, and love. I'm particularly interested in Questlove's use of the first-person plural pronoun we, which emphasizes mourning as a shared, communal act. Philosopher Judith Butler suggests that when we undergo mourning, we grieve not just the loss of someone, but also the loss of ourselves for grief "is the thrall in which our relations with others hold us. . . in ways that challenge the very notion of ourselves as autonomous and in control."2 Through mourning our connections to each other are reaffirmed and we become whole again. This affirmation comes from elsewhere within, from those social and familial bonds that united us all. We grieve, we comfort, and we remember together because we have experienced a universal loss.

In the United States, over 103,000 people3 have died from complications associated with COVID-19. More than ever, this seems like a time for collective mourning because the loss is universal and unimaginable. Tributes to the dead, however, have been slow to emerge in the national consciousness, appearing sporadically and often towards the end of televised network news programs. In times like these, the responsibility of bringing a nation together traditionally falls to the president. Unfortunately, this has not happened and regrettably will not happen with our current leader. Without someone to unite us, we're left struggling to mourn separately, or not at all.

There are other reasons why we are not grieving together, largely due to social distancing measures that keep most of us physically apart. As we try to curb the spread of the virus, our traditions and rituals of mourning have fallen to the wayside. Even so, I also believe it is the lack of images of the dead that have made many of us seemingly apathetic to the amount of dying that has occurred in the past three months. As art historian Sarah Elizabeth Lewis explained in her op-ed piece for The New York Times, "Visualization is a powerful tool—it can help us more deeply understand the severity of the situation as we work to curb the virus."4 Without pictures of the dead, for whom do we grieve? The lack of such images makes that age-old expression ring true. You know the one I am referring to: out of sight, out of mind.

Where and when does public grieving occur? One of the forums we have is the obituary. And the closest attempt at expressing collective public sorrow came by way of, again, The New York Times, which dedicated the front cover of its Sunday paper on May 24, 2020 to the memories of 1,000 people who have died from the coronavirus. The rollcall of names, gathered from obituaries published in newspapers from across the country, seemed endless, and as such, incomprehensible. Snippets of individual lives were endearing but abstract. The newspaper's presentation of the dead was respectful, their effort honorable. Nevertheless, just as the obituary mourns lives worthy of remembrance, so too does it leave out, and thereby erase from public consciousness lives deemed ungrievable.5 I can't help but think about all those people whose deaths were never made public and will never be made public because they were without loved ones, without shelter and means, without a support system, without the right connections, and whose public announcement of death would be deemed offensive.6

And yet they say death is the great equalizer. I don't believe that is true. While we will all eventually die, the way in which we die and how our death (and therefore how our life) will be acknowledged, if so and by whom, will be different. "The coronavirus pandemic has ripped the remaining tatters of cover off this country's racial inequality," writes historian Heather Cox Richardson, "as black Americans are dying in much higher numbers than white Americans. Racial inequality is not new, but racial brutality has become more and more obvious in the past several years as cell phones have recorded the deaths of black Americans at the hands of authorities or white Americans who took it upon themselves to police their black neighbors."7 In this country, we are equal and free in life and in death but only at the expense of someone else's liberty. This is America's great paradox.

How can we come together as one body when we are being torn apart by systemic racism against African Americans? How can we collectively care for our most vulnerable—the elderly, the poor, the refugee, the immigrant, the migrant, and people of color—who comprise most of our essential workers when we cannot provide the basic necessities of life: a living wage, universal healthcare, free higher education, and access to affordable housing? How can we mourn as a nation when Asian Americans are being discriminated, attacked, and scapegoated for a virus that has no racial identity or national border?

In Untitled (Man Carrying Person) (2003), artist Dinh Q. Lê from Vietnam considers the portrayal of women in popular culture and the role they assume as caregivers during times of sickness, war, and death. Sourcing images from Hollywood war films and reportage photography of the Vietnam War, Lê offers a counter narrative that undoes social and gender norms. The most remarkable image in the photo-weaving (an entwinement of strips of photographs to create a tapestry-like object) is that of a man carrying what is either an injured or dead human being. For Lê, the striking scene reminded him of representations of the Pièta—the depiction in art of the Virgin Mary cradling the lifeless body of Christ—but with the gender roles reversed. Does the man know the limp body he carries? Perhaps it is his wife or child or next of kin? Maybe someone from his village, a friend, or a stranger? What we do know is that the man recognized a person in distress and used his body like a vessel to comfort and protect.

We never gave him his flowers. We use flowers to express affection and gratitude, and to offer sympathy, pay one's respects, mourn for the dead, and ask for forgiveness. The multivalence of flowers transforms Questlove's heartfelt sentiment of regret into one of redemption. We are redeemed when we seek forgiveness. This doesn't mean, however, that such an act is self-serving. In fact, it is quite the opposite. Through forgiveness we relieve ourselves of an unrecognized burden and, in the process, another person's life (and death) becomes visible. After all, to recognize the life of another as our own is what makes us human. It's how we love. And how we make others feel loved.

When will the bells ring loudly, triumphantly, resoundingly in honor of the dearly departed?

When will we give them their flowers?
I wrote this short essay with speed to address our present moment as quickly as possible. Thank you to Melanie Samay, Holly Shen, and Kathryn Wade for bringing clarity to my thoughts.
Image: Dinh Q. Lê, Untitled (Man Carrying Person), 2003; 38 x 72 inches; Chromogenic print and linen tape; Museum purchase with funds from the Lipman Acquisitions Fund.

Notes:
1. Judith Butler, "Violence, Mourning, Politics," in Precarious Life (London: Verso, 2004), 23.
2. Ibid, 22-3.
3. As of May 31, 2020. Source: cdc.gov/coronavirus/2019-ncov/cases-updates/cases-in-us.html.
4. Sarah Elizabeth Lewis, "Where Are the Photos of People Dying of Covid?," New York Times, May 1, 2020, nytimes.com/2020/05/01/opinion/coronavirus-photography.html.
5. Butler, 34. Regarding the obituary, Butler writes: "I think we have to ask, again and again, how the obituary functions as the instrument by which grievability is publicly distributed. It is the means by which a life becomes, or fails to become, a publicly grievable life, an icon for national self-recognition, the means by which a life becomes noteworthy."
6. Ibid, 35.
7. Heather Cox Richardson, "May 28, 2020," Letters from an American (blog), May 28, 2020, heathercoxrichardson.substack.com/p/may-28-2020.
↑ top
Look Back | Labor, Shelter, and the Environment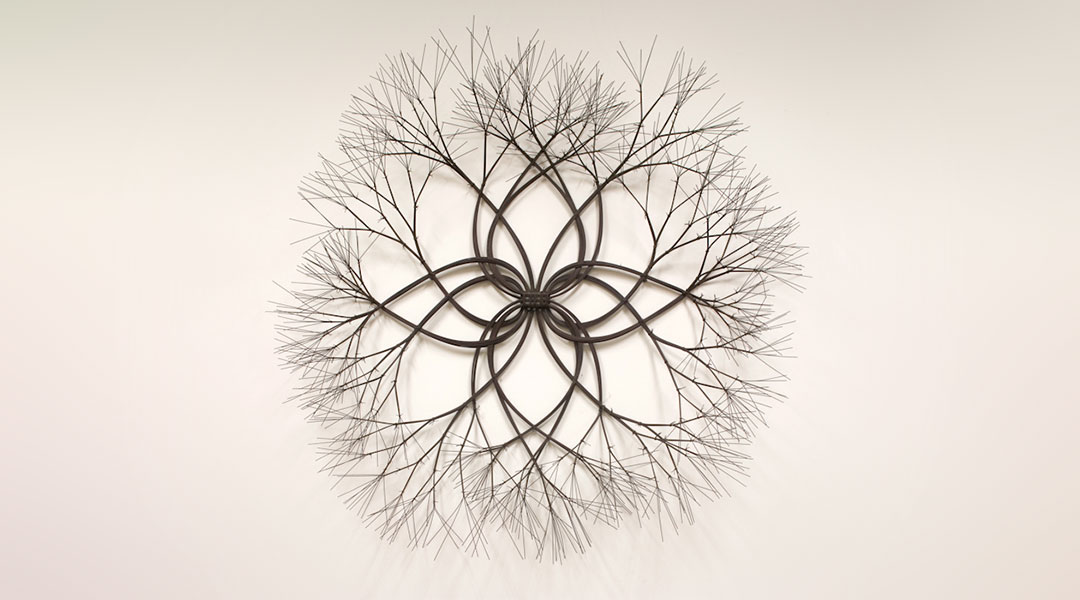 Rory Padeken, curator
May 26, 2020

The COVID-19 pandemic has disrupted our ways of life. Nation-states have all but sealed their borders. Global air travel is nearly at a standstill. Schools and non-essential businesses have closed. Favorite pastimes have been indefinitely postponed or cancelled. Many of us are sheltering in place to help curb the spread of the virus. Social distancing is the new normal.

In the United States, over 89,000 people* have died of causes related to the 2019 novel coronavirus, not including those whose deaths have gone unreported. More than 23 million Americans have lost their jobs.** Countless essential workers—many of whom are women and people of color—are caring for the sick and keeping parts of our economy afloat at the risk of their own lives and livelihoods. Public fear and misinformation about the virus have led to an increase in anti-Asian racism, xenophobia, and scapegoating. We are in a dire situation.

I believe, however, that not all is lost. Take for instance the positive effects this time has had on the environment. Or the ways in which strangers have grocery shopped and sewn homemade masks for our most vulnerable. Turning to what is good does not mean forgetting what is bad. Instead it should always come with the realization that what is good should be for all of us. Much can be gained, learned, and redeemed in our time together apart.

As a curator of modern and contemporary art, I look to artists in the present and from the past whose artworks can reveal what is relevant and urgent at a given moment. Artists are always one step ahead of the pulse. In looking back on SJMA's recent exhibition history, I have selected four shows that deeply resonant with our contemporary period of uncertainty, addressing issues of labor rights and income inequality, housing insecurity, and humanity's precarious relationship with the natural world.

Let us reflect on how we as a nation can come together to shape a more just, equitable society—a society that we all want to live in—by taking a deeper look at:




Many thanks to Samantha Hull, executive assistant and board liaison, for her invaluable assistance interfacing between the Museum's exhibition archives and website and for sparking the idea that led to the grouping of these exhibitions and online curatorial platform.
Image: Ruth Asawa, Untitled (S.234), 1960; 64 x 64 x 15 inches; Bronze wire; Museum purchase with funds contributed by Polly and Tom Bredt, Elaine and Rex Cardinale, and Mary Mocas.

*As of May 18, 2020. Source: Centers for Disease Control and Prevention, https://www.cdc.gov/coronavirus/2019-ncov/cases-updates/cases-in-us.html

**As of May 8, 2020. Source: U.S. Bureau of Labor Statistics, www.dol.gov
↑ top