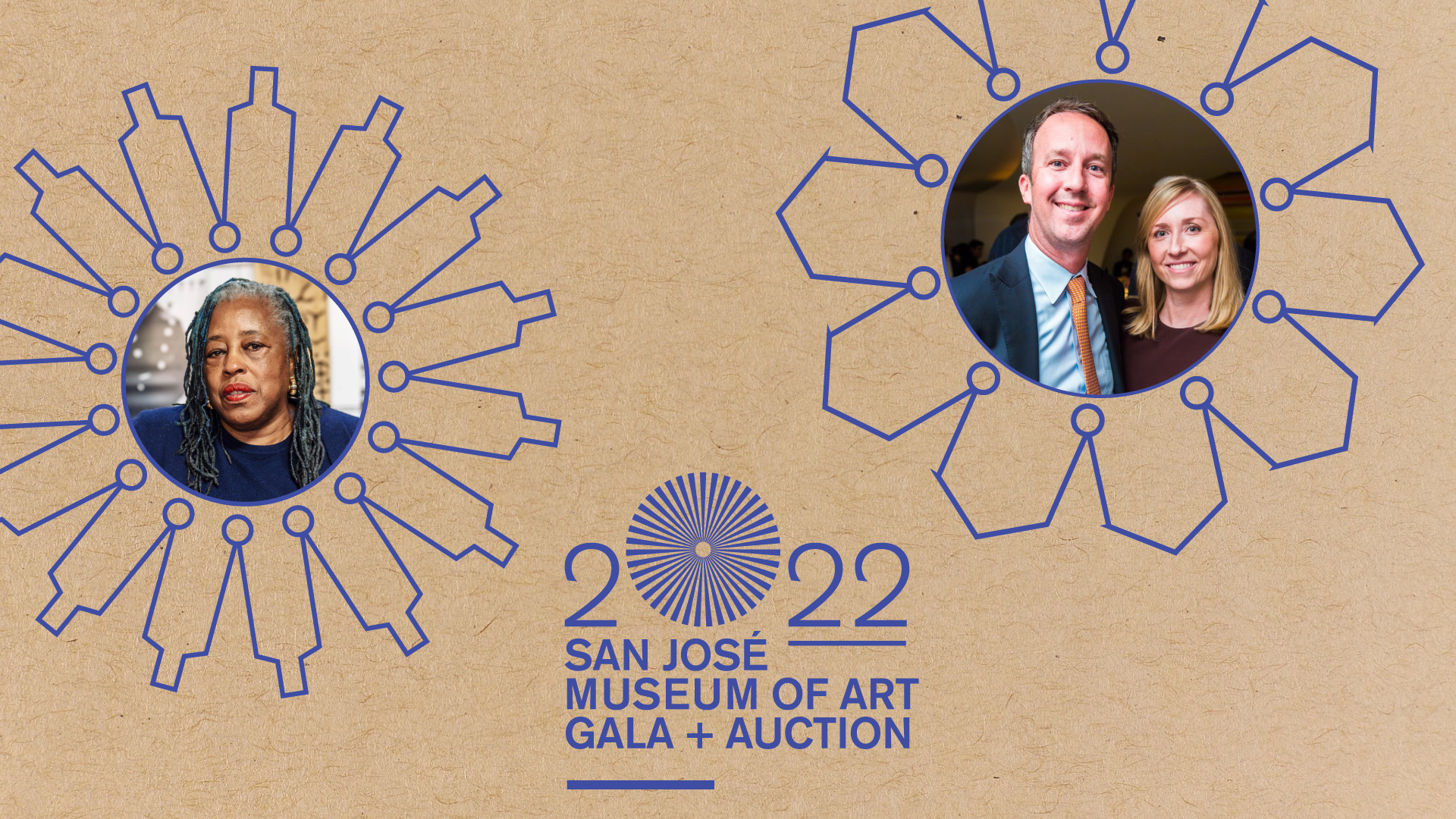 In honor of artist Mildred Howard
and patrons Brook Hartzell and Tad Freese
Live, in-person!
Saturday, September 24, 5:30pm

5:30pm Cocktail Reception + Auction Preview
Outdoors on the portico and inside the Museum
7pm Dinner + Honoree Presentation
Outdoors in the Circle of Palms Plaza
8pm Auction + Fund-a-Need
9:30pm–midnight After Party with live music + dancing
Inside the Museum
Auction lots open for bidding Thursday, September 22, 9am PDT. 
Live Auction artworks close Saturday, September 24, during the event. 
Silent Auction to close Sunday, September 25, at 5pm PDT. 
Sponsor Now
After-party Online Tickets
Donate to Fund-a-Need
About the Honorees
Auction Preview (coming soon!)
Gala Co-chairs
Nadia Ahmad + Tammy Kiely
Gala Hosts
Doris + Alan Burgess
Toby + Barry Fernald
Cheryl + Bruce Kiddoo
Beverly + Peter Lipman
Ann Marie Mix
Mary Mocas + Marv Tseu
Yvonne + Mike Nevens
SPONSORS
(As of 8.17.22)
Visionaries
Brook Hartzell + Tad Freese
Beverly + Peter Lipman
Yvonne + Mike Nevens
 
Luminaries
Cheryl + Bruce Kiddoo
Tammy + Tom Kiely
 
Benefactors


Sally Lucas
Lisa + Case Swenson
Investors



Contributors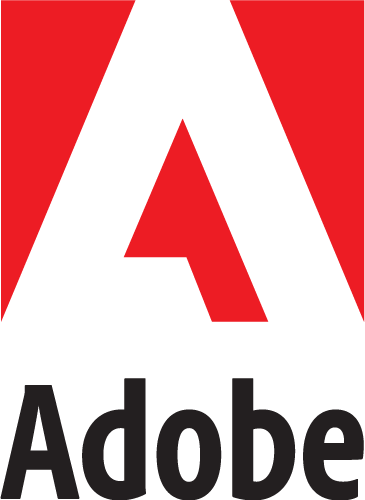 Glenda + Gary Dorchak
Toby + Barry Fernald

Mr. Cole Harrell + Dr. Tai-Heng Cheng
Claudia Worthington Hess
Wanda Kownacki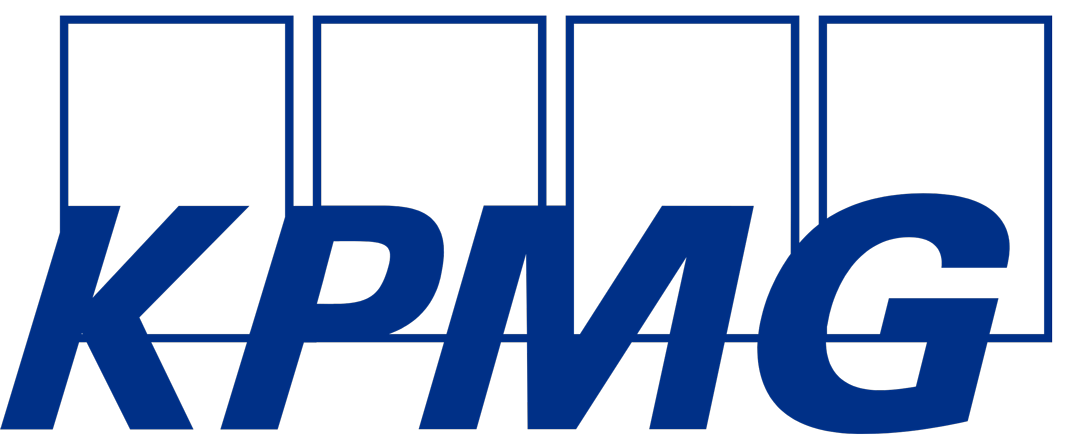 Kimberly + Patrick Lin
Agatha + Steve Luczo
Geraldine + Marco Magarelli

Mary Mocas + Marv Tseu
Cornelia + Nathan Pendleton
Maja Thomas + S. Sayre Batton

Patrons
Melanie + Peter Cross
Peggy + Yogen Dalal
Anneke + David Dury

Pamela + David Hornik
Diane Jonte-Pace
Lorri Kershner
Ann Marie Mix
 


Hildy Shandell

Marsha + Jon Witkin
Individual Sponsors
Anglim/Trimble
Daniela Barone + Matt Reiferson
Catharine Clark Gallery
Danielle Wohl Art Projects
Lys + Lee House
Monica Lundy
Suzette Mahr
Auction partners
Auction Chair
Cheryl Kiddoo
Auctioneer
Robbie Gordy
Auction Preview (coming soon!)
Artists
Shiva Ahmadi
Ambreen Butt
Maria A. Guzmán Capron
Bruce Conner 
Jean Conner
Conrad Egyir
Mildred Howard
Zhu Jinshi
Hung Liu*
Monica Lundy
Dharma Strasser MacColl
Katherine Tzu-Lan Mann
Yulia Pinkusevich
Liliana Porter
Clare Rojas
Kikuo Saito
Tabitha Soren
Stephanie Syjuco
Stella Zhang

*in loving memory
Galleries
Altman Siegel
Anglim/Trimble
Blum & Poe
Catharine Clark Gallery
Dolby Chadwick Gallery
Gallery Wendi Norris
Haines Gallery
Hosfelt Gallery
Jessica Silverman
Qualia Contemporary Art
Shulamit Nazarian
Traywick Contemporary
Turner Carroll Gallery
Supporters
Fund-a-need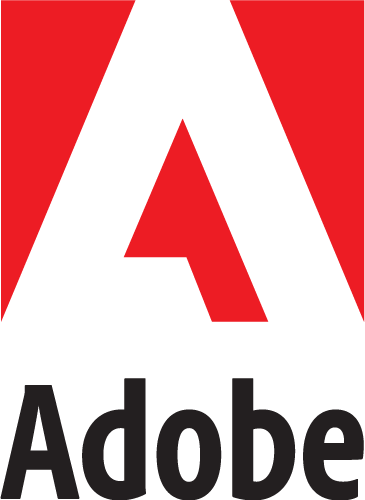 Elizabeth Schweinsberg + Lucas Pereira
Deborah Santana
Jane Dunlevie


Jay DeFeo Foundation
In-Kind
10th Street Distillery
Nadia + Faisal Ahmad
Dana + Don Gallagher, Trespass Vineyard
Tammy + Tom Kiely
Geraldine + Marco Magarelli
Len + Denis Maynard, Encroachment Wines
McManis Faulkner
Yvonne + Mike Nevens
Jason Papier
SJMA Docent Council
Stuart Event Rentals
Wine Sponsor
Official Wine Sponsor of the San José Museum of Art.

Gala Committee
Glenda Dorchak
Toby Fernald
Cole Harrell
Claudia Worthington Hess
Lys House
Robert Lindo
Suzette Mahr
Yvonne Nevens
Cornelia Pendleton
Learn more
For more information, please contact Kathleen Backus at kbackus@sjmusart.org