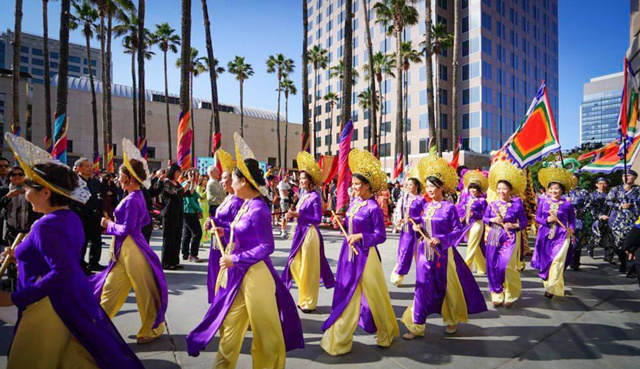 SJMA will bring its mobile art studio, Art Portal, to the Áo Dài Festival V, which showcases Vietnamese traditional dress, culture, and art in the Circle of Palms in front of SJMA.
Enjoy a free community art-making activity in SJMA's lobby from 11 AM - 3:30 PM. The Vietnamese weaving and embroidery project will be incorporated into an Áo Dài that will be worn in the festival's fashion show. At 4 PM, head for the Circle of Palms Plaza in front of SJMA where SJMA's Art Portal will be the backdrop for a free showcase of the colors of an Áo Dài procession and a dragon dance, the sounds of taiko drums and zithers, and traditional Vietnamese court costumes.
For more information, check out Áo Dài Festival V.
SJMA is committed to being a borderless museum, essential to creative life throughout the diverse communities of San José and beyond.