Image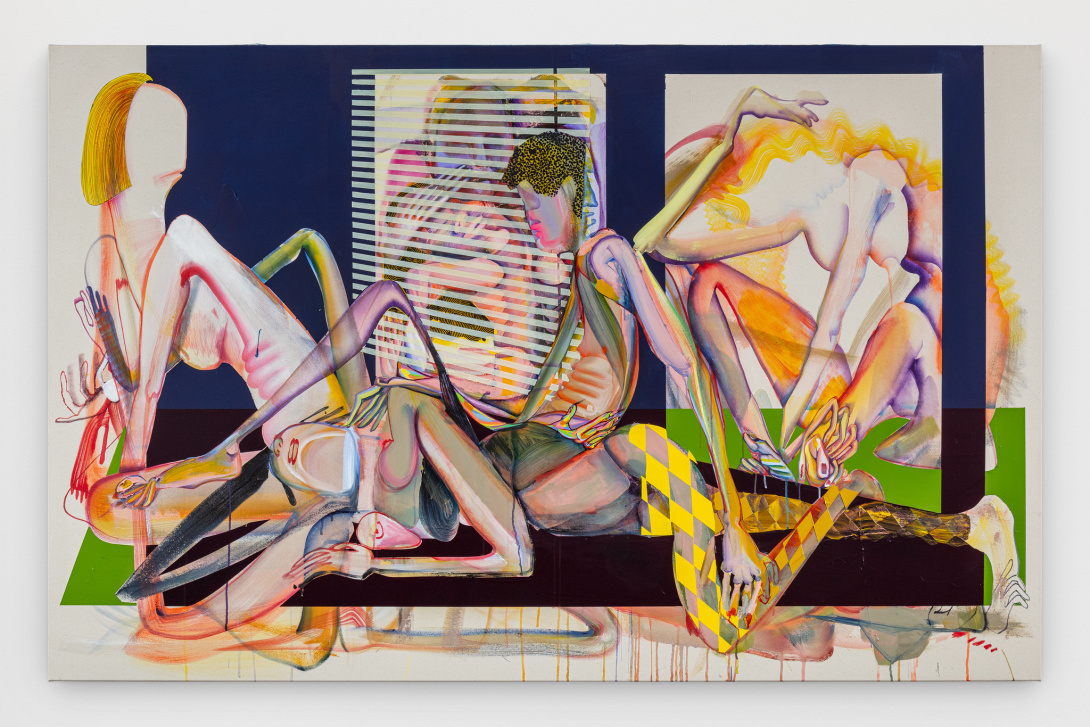 On behalf of SJMA's Corporate Leadership Council, co-chairs Nadia Ahmad of KPMG and Claudia Hess of Hess Art Advisory invite you to an evening of networking, cocktails, hors d'oeuvres, and art.
Dr. Ted Gradman will moderate a discussion focusing on imposter syndrome with business trailblazers Guillermo Diaz, Jr. of the Hispanic Technology Executive Council, Courtney Karnes of Silicon Valley Bank, Tammy Kiely of Goldman Sachs, Tonya J. Long of Match & Cover, and Toni Vanwinkle of Adobe.
Presented in conjunction with the exhibition Our whole, unruly selves, which celebrates the boundlessness of human beings through an exploration of artistic figuration.
Featuring

Dr. Ted Gradman is a Clinical Psychologist based in San Mateo.  His specialties include neuropsychology, cognitive behavioral therapy and gerontology.  In his private practice, he focuses primarily on the treatment of anxiety (panic, OCD, PTSD, phobias), depression and relationship conflicts for adults and teens. Dr. Gradman received his PhD from UCLA in 1989 and completed his post doctorate program at Stanford University.
Guillermo Diaz, Jr. is a transformative global business leader and champion of diversity, equity and inclusion. He serves as the Chairman of the Hispanic Technology Executive Council (HITEC). Diaz is also the Founder and CEO of Conectado Inc. and currently serves on the Board of Directors for Blue Shield of California and Kloudspot, Inc.
Courtney Karnes has over 17 years of experience building strategies to engage multiple stakeholders in addressing some of the most pressing societal issues. She joined Silicon Valley Bank in 2017 to establish and expand its signature program, Access to Innovation, which aims to build a more diverse, equitable, and accessible innovation economy for all.
Tammy Kiely is co-head of Technology Investment Banking and the global head of Global Semiconductor and Autotech Investment Banking at Goldman Sachs. She joined SJMA's Board of Trustees in 2020 and will co-chair the 2022 Gala + Auction.
Tonya J. Long has driven economic impact and workplace clarity for two decades through executive roles leading global business transformation in enterprise technology companies. Long recently launched Match & Cover, an executive leadership firm with a portfolio of 50 executives who deliver interim and fractional talent-on-demand to meet requirements across functions and industries in the United States.
Toni Vanwinkle is a seasoned digital transformation leader with extensive strategy development, program execution, and organizational change management experience. Vanwinkle currently leads Adobe's Digital Workplace Experience organization focused on keeping Adobe employees innovative, collaborative, and productive from anywhere.
For additional information, please contact Kathleen Backus, senior philanthropy officer, at kbackus@sjmusart.org.
Sponsor