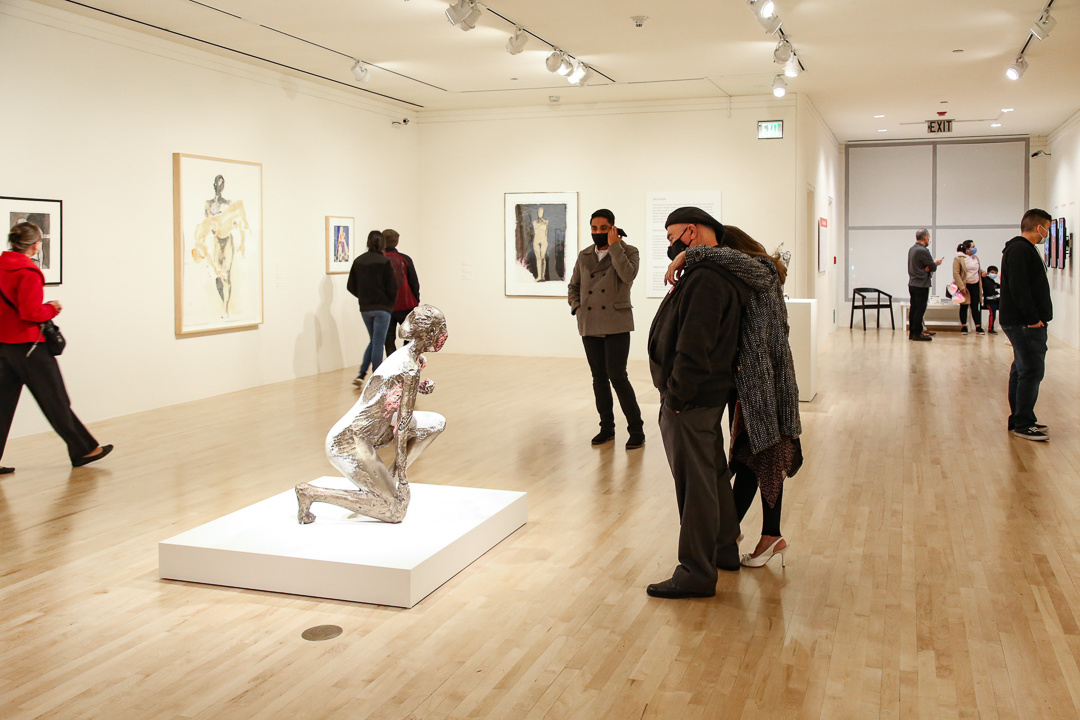 Attend the closing celebration of Our whole, unruly selves and celebrate the launch of SJMA's newest installment of the Wayfinder series, Juan Carlos Araujo's Serpiente Emplumada, with live music from percussionist Phoebe Chou, brought to you by San Jose Jazz.
6:30pm: Remarks by Lauren Schell Dickens, senior curator and 
S. Sayre Batton, Oshman Executive Director
6:45pm: Poetry by Yosimar Reyes in Central Gallery
6:50pm: Performance by The New Ballet
7–9pm: San Jose Jazz in Charlotte Wendel Education Center
See the following exhibitions on view:
Late-night bites and cash bar are available at el cafécito, by Mezcal.
Update: Visitors 2 years and older are required to wear a mask. We will carefully and continually monitor the efficacy of these guidelines in real-time and make further adjustments as needed. For more details, go to sjmusart.org/safety.
Featuring Phoebe Chou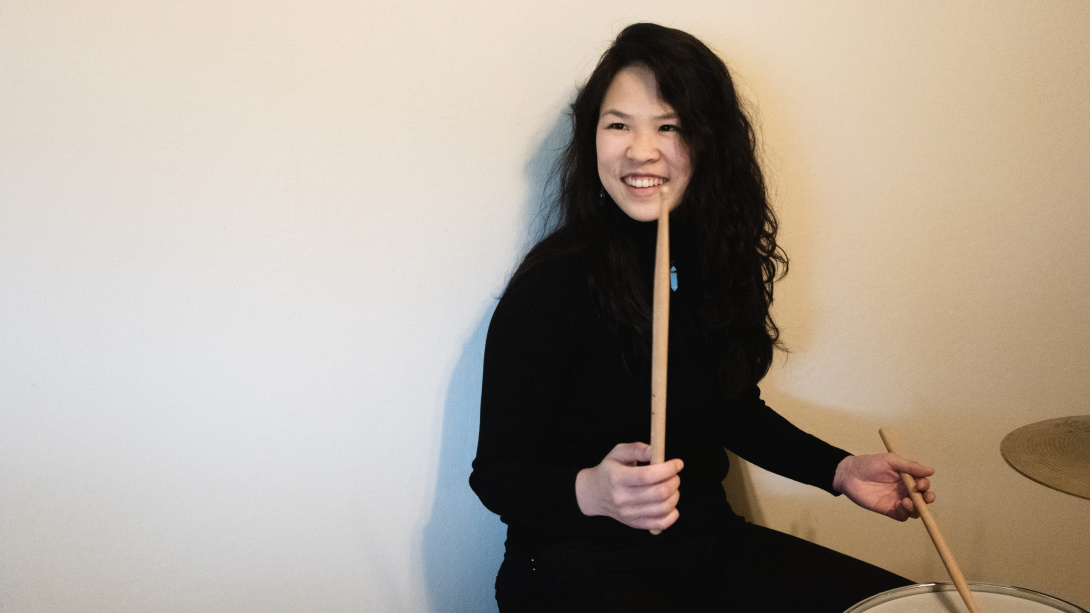 Phoebe Chou, a Bay Area native resident, is a percussionist and music educator in the tech-centric Silicon Valley of Northern California. Known for her versatility in different musical backgrounds, she has been performing and teaching since she started her percussion career at the age of 15. She has toured across the United States and internationally, sharing her foundational belief of expressions through music.
With a bachelor's degree in Percussion Performance from Berklee College of Music in Boston, Massachusetts, Phoebe had opportunities to study under Dave DiCenso, Neal Smith, Ralph Peterson, Mark Walker, Bob Guilloti, James Murphy, Nancy Zeltsman, Eguie Castrillo, and Ed Saindon, among others.
Phoebe has performed various genres with musicians such as Leehom Wang, Geoffrey Keezer, Edgardo Cambon, Peter Erskine, Frank Ticheli, Arnie Roth, Bobby Shew, Wayne Bergeron, the Blue Devils Drum and Bugle Corps, Vanguard Winter Percussion, and many more. She is currently the percussionist for the local group, 7th Street Big Band, who will be releasing their EP soon.