Facebook First Fridays | Teacher Appreciation Night: #TeacherStrong [Live Online]
Friday, September 4, 2020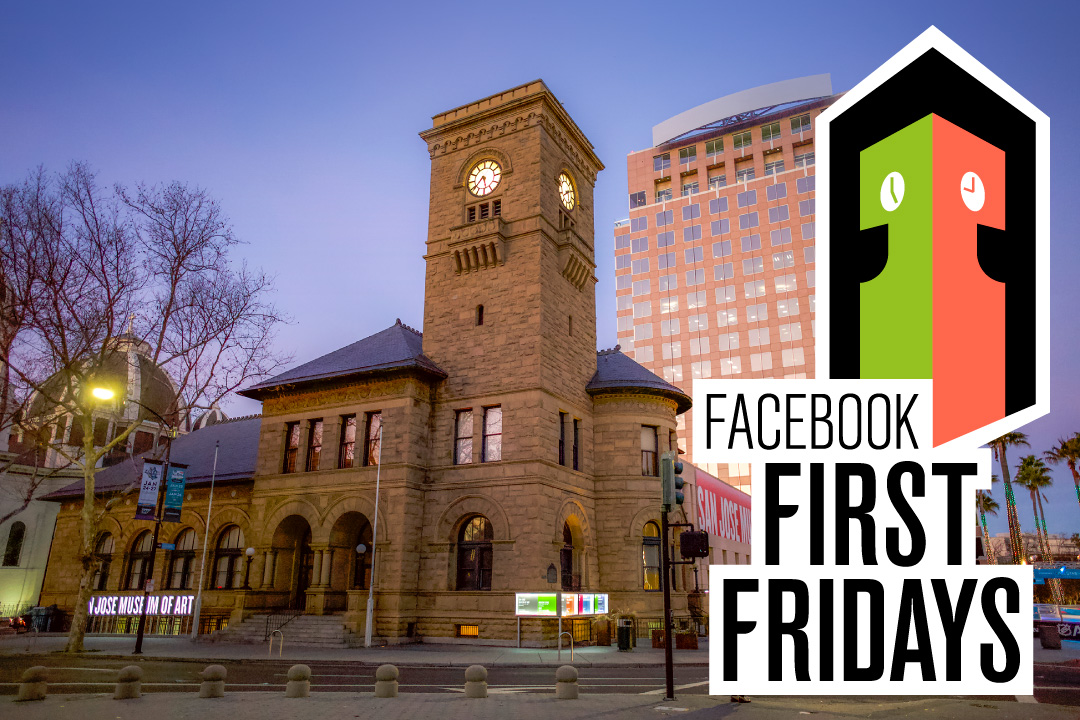 Teachers, Save the Date! SJMA invites all members of the education community, as well as their families and friends to celebrate the start of the 2020-21 school year with SJMA's Teacher Appreciation Night―an ONLINE evening of arts education and STEAM activities highlighting the opportunities for schools, teachers, students, and families to further engage with the Museum. Win an SJMA arts education program for your classroom, participate in an online arts workshop, hear about grant-funded opportunities, and learn from Museum educators how you can bring fun arts-integrated activities to the classroom.
Facebook
Twitch
Facebook First Fridays
This sponsorship initiative is led by the Facebook Art Department, which provides opportunities for artists to create new, large-scale, site-specific installations on Facebook campuses nation-wide, with the goal of fostering creative experimentation and supporting neighboring artistic communities. For more information, visit fb.com/artistinresidence or go to Instagram @fbairprogram.