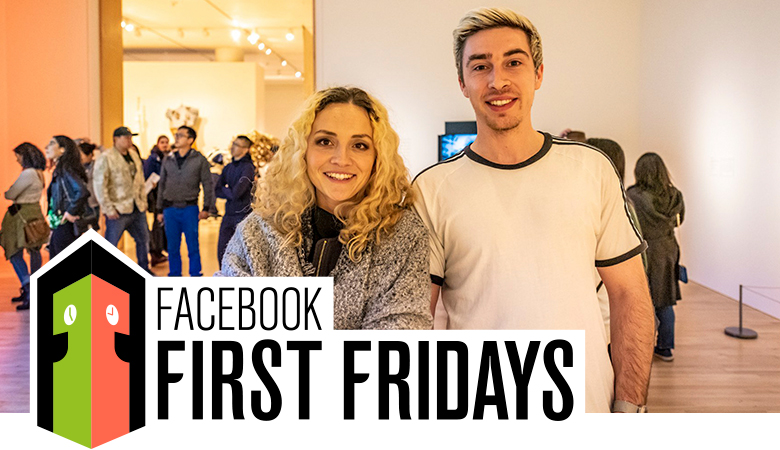 Come to Facebook First Fridays—FREE monthly late nights at the Museum. Join us for an evening of music, art and artists, cash bar, and late-night bites at the Museum Café.
With DJ Ray Reck + resident DJ Chale Brown.
For faster check-in, print your FREE tickets in advance.
Reserve tickets for Facebook First Fridays
Featuring: An art-tech premiere from Rhizome's 7x7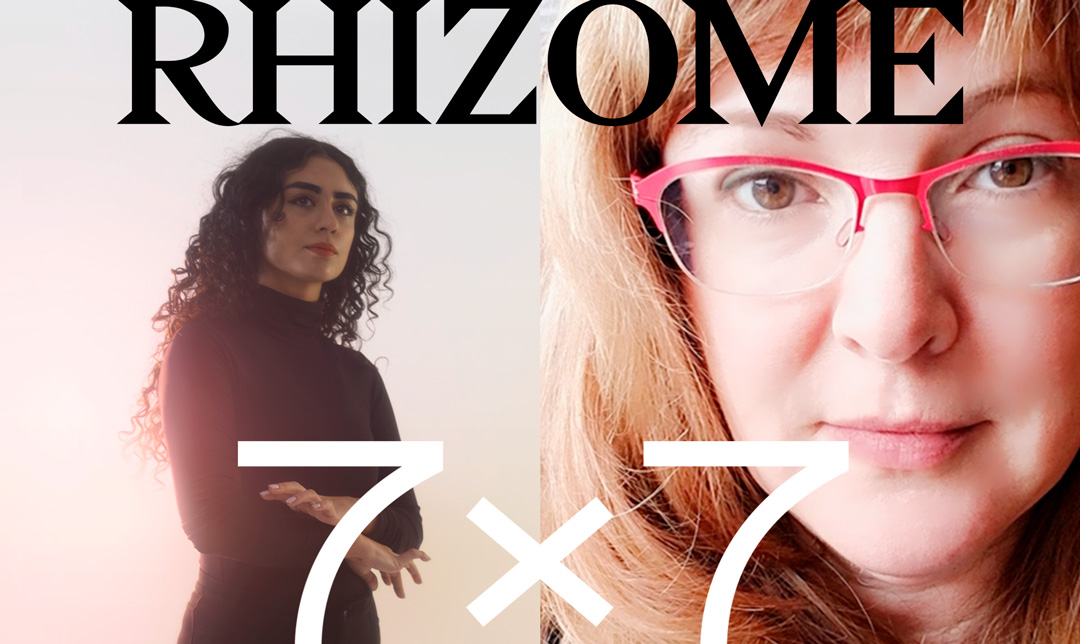 5:30pm | Wendel Center, San José Museum of Art
SJMA is pleased to introduce a new collaboration with Rhizome—an affiliate of the New Museum, New York, championing born-digital art and culture through commissions, exhibitions, digital preservation, and software development. This initiative launches Friday, May 3 with a special project from Rhizome's Seven on Seven, their flagship platform, pairing artists and technologists to create new things—artworks, prototypes, or whatever they imagine.
As a part of SJMA's new Facebook First Fridays series, artist Hayal Pozanti and linguist Laura Welcher will give a West Coast premiere to a new collaboration.
Hayal Pozanti has a BA from Sabanci University and a MFA from Yale University. Her work is in the permanent collections of the Broad Art Museum, Los Angeles; LACMA; San Jose Museum of Art; and JP Morgan. Pozanti has enjoyed many solo exhibitions, including recent projects at Jessica Silverman Gallery and the Aldrich Contemporary Art Museum, Connecticut. Her work was been featured in group shows at the Kitchen, New York; MCA Santa Barbara; Cornell Fine Arts Museum, Florida; Sabanci Museum, Istanbul; Prospect 3 for the New Orleans Biennial and the Brooklyn Academy of Music.​
Laura Welcher is Director of Operations and The Long Now Library at The Long Now Foundation where she develops projects on human language that seeks to preserve and promote global linguistic diversity. These include The Rosetta Project, an archive of all human languages, and The Rosetta Disk, a microscopic analog backup of the archive designed to last and be readable for thousands of years. She has a PhD in linguistics, and maintains research interests in endangered language documentation, description, and archiving, as well as in developing tools to enable the use of the world's languages in the digital domain. She is on the board of directors of METI International, an organization that seeks to foster multidisciplinary research on the design and transmission of interstellar messages.
Reserve tickets for Seven on Seven
Free program as part of Facebook First Fridays; RSVP essential. Your ticket to Seven on Seven includes admission to Facebook First Friday. Doors will open at 5pm. Seating is first-come, first served for this event. If you are unable to attend, please contact info@sjmusart.org.
The event begins at 5:30 with 25-30 minutes conversation between the artist and linguist, followed by a question and answer period.
Co-presented by Rhizome and San José Museum of Art.    

This sponsorship initiative is led by the Facebook Art Department, which provides opportunities for artists to create new, large-scale, site-specific installations on Facebook campuses nation-wide, with the goal of fostering creative experimentation and supporting neighboring artistic communities. For more information, visit fb.com/artistinresidence or go to Instagram @fbairprogram.
Photo by Eye Adapt Photography.