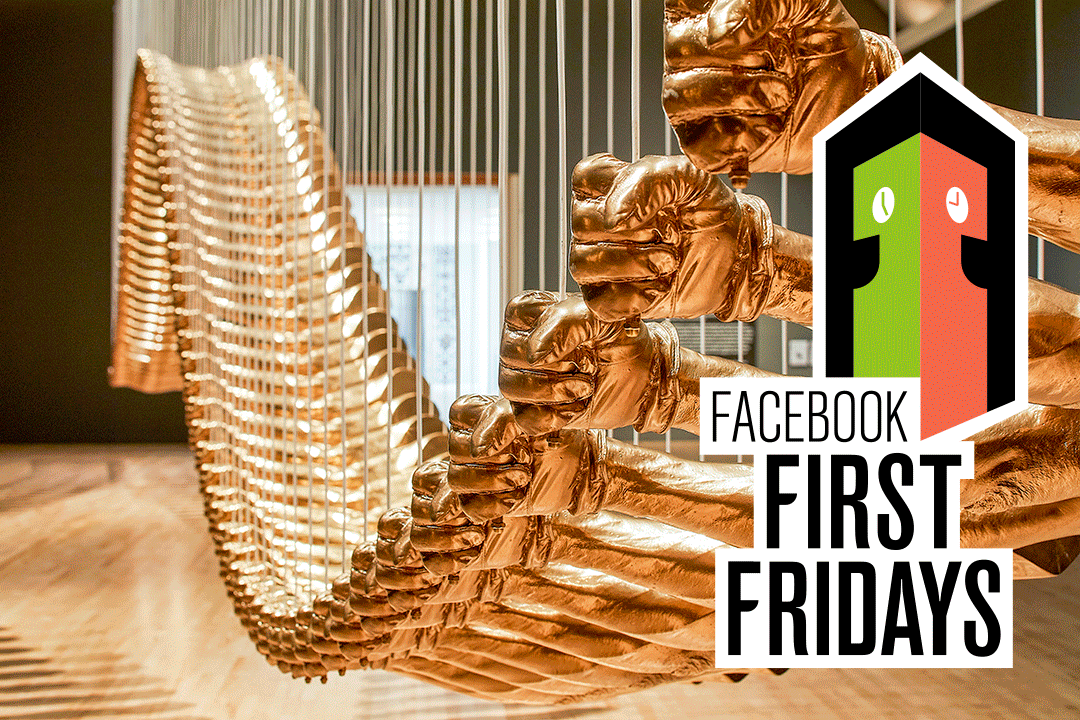 Come to Facebook First Fridays—FREE monthly late nights at the Museum. Join us for an evening of music, art and artists, cash bar, and late-night bites at the Museum Café.

Music by Guera, Abrilita / April Garcia, and resident DJ Chale Brown!

Order Tickets

This sponsorship initiative is led by the Facebook Art Department, which provides opportunities for artists to create new, large-scale, site-specific installations on Facebook campuses nation-wide, with the goal of fostering creative experimentation and supporting neighboring artistic communities. For more information, visit fb.com/artistinresidence or go to Instagram @fbairprogram.
Photo by JKA Photography.