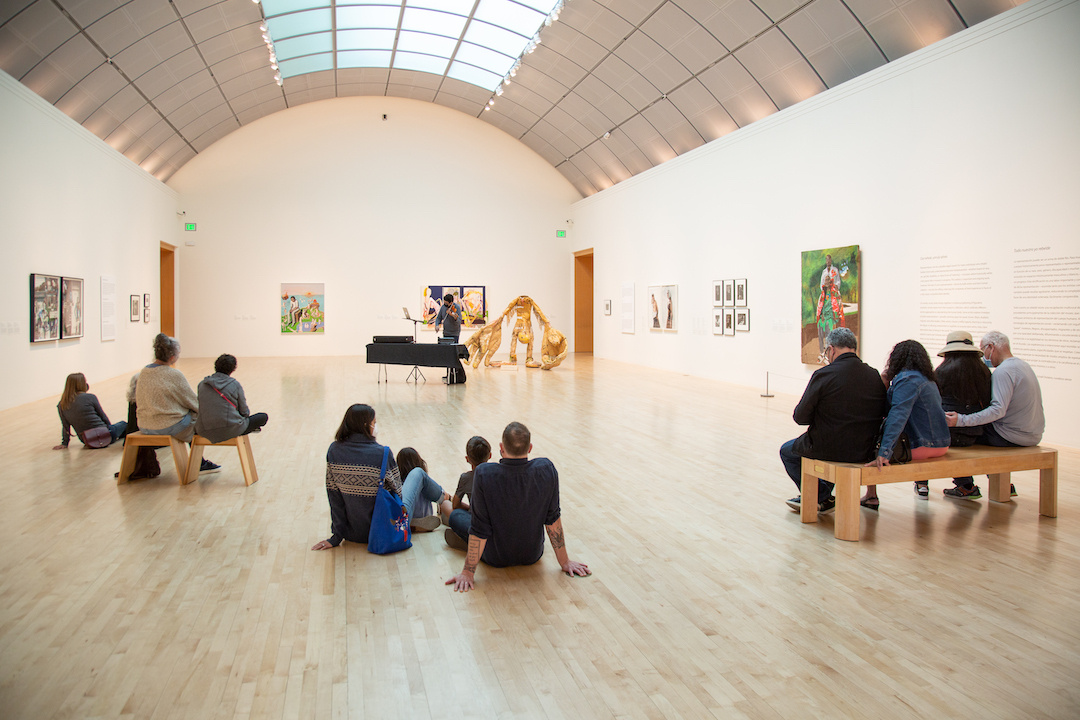 2–4pm
Free with Museum admission.
Commissioned as a musical component of the exhibition Our whole, unruly selves, this special 4-part series explores the rule-breaking and liberating potential of jazz. San Jose Jazz presents in-gallery musical performances on the second Sunday of each month, March–June 2022, 2–4pm. Each features different musicians representing San José's diverse communities.
Update: Visitors 2 years and older are required to wear a mask. We will carefully and continually monitor the efficacy of these guidelines in real-time and make further adjustments as needed. For more details, go to sjmusart.org/safety.
Featuring Mild Monk
Mild Monk is the brainchild of Henry Stein, a San José-based Asian American songwriter and producer. After picking up a guitar in 2016, Henry started writing songs on his phone by experimenting with a variety of musical inspirations. His music ranges from alternative pop and indie rock to lo-fi and instrumental hip-hop. After releasing his debut album Love (2018), Henry moved to San José and released records including Orbit (2018) and Sunsmile (2020) featuring a talented crew of Bay Area friends. Whether it be creating a lush sonic landscape with swirling instrumentals or telling a story through lyrics, Stein has created a universe within Mild Monk that is constantly expanding and rediscovering itself.