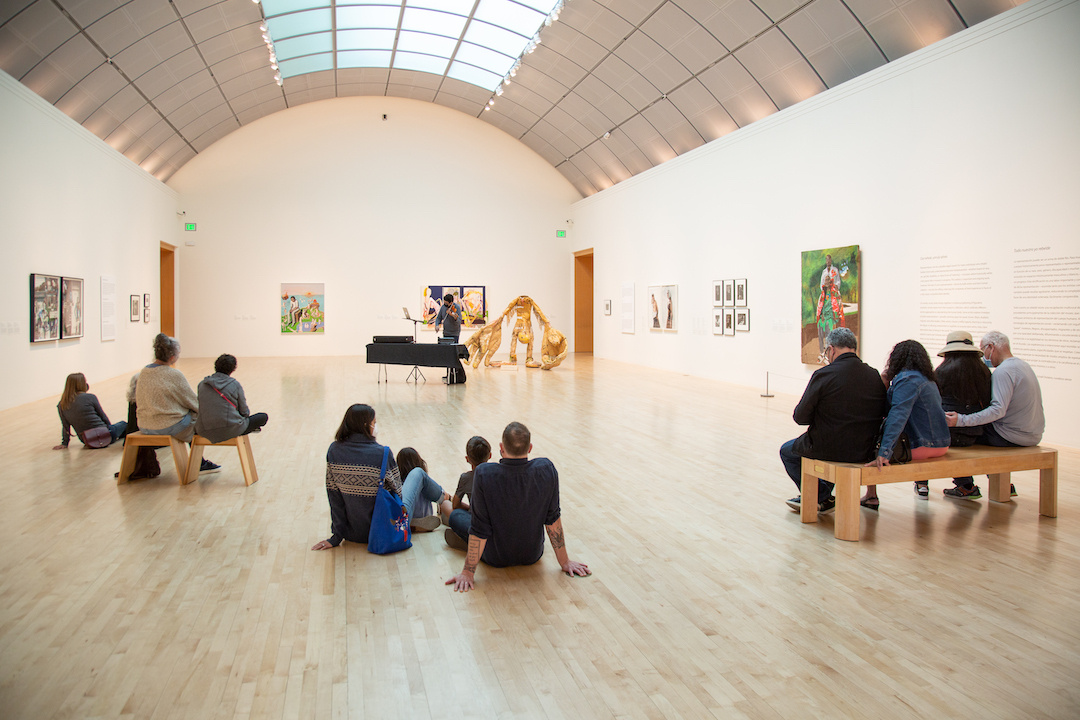 Free with Museum admission.
Commissioned as a musical component of the exhibition Our whole, unruly selves, this special 4-part series explores the rule-breaking and liberating potential of jazz. San Jose Jazz presents in-gallery musical performances on the second Sunday of each month, March–June 2022, 2–4pm. Each features different musicians representing San José's diverse communities.
Update: Visitors 2 years and older are required to wear a mask. We will carefully and continually monitor the efficacy of these guidelines in real-time and make further adjustments as needed. For more details, go to sjmusart.org/safety.
Featuring Kasey Knudsen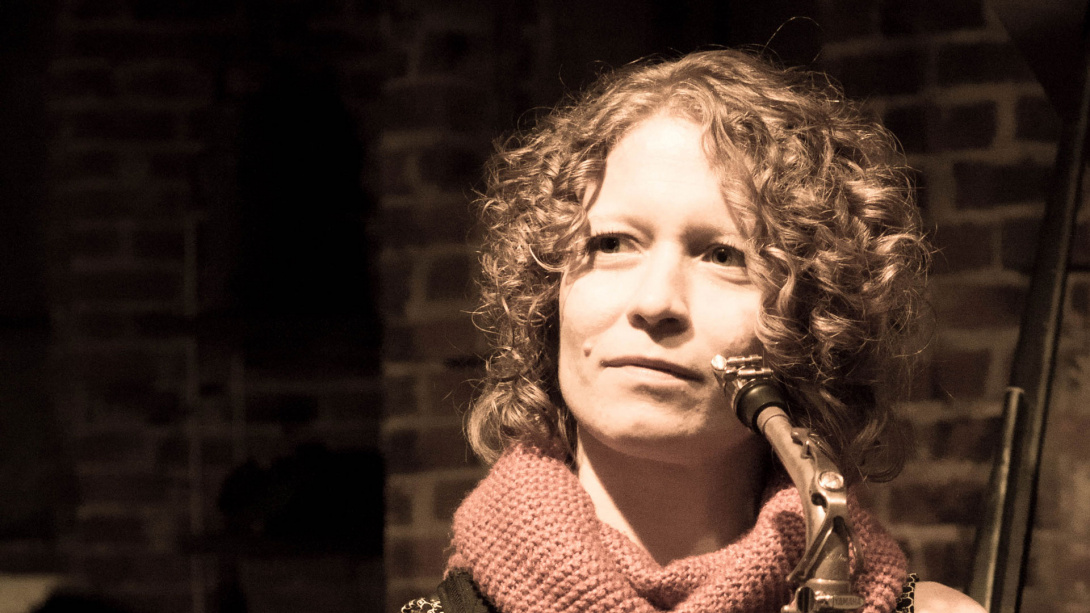 Kasey Knudsen is a saxophonist, composer, and educator. She earned her BA in Jazz Composition from Berklee College of Music in 2002 and has been commissioned to write and perform by Intersection For The Arts, De Young Museum, and Jazzschool's Emerging Artist Series. She leads an eponymous Trio and Sextet, and co-leads The Schimscheimer Family Trio and the Holly Martins. Kasey can be seen performing with the likes of Ben Goldberg, Klaxon Mutant All-Stars, Ian Carey sextet, Nathan Clevenger, Aaron Novik, Erik Jekabson, Charlie Hunter, and Rova Saxophone Quartet, and has performed across the globe with Tune-Yards, in a tour that included dates at SXSW.
Kasey Knudsen was the recipient of a 2021 Jazz Aid Fund grant for the creation of new work. The result was her song "Sunken."