Image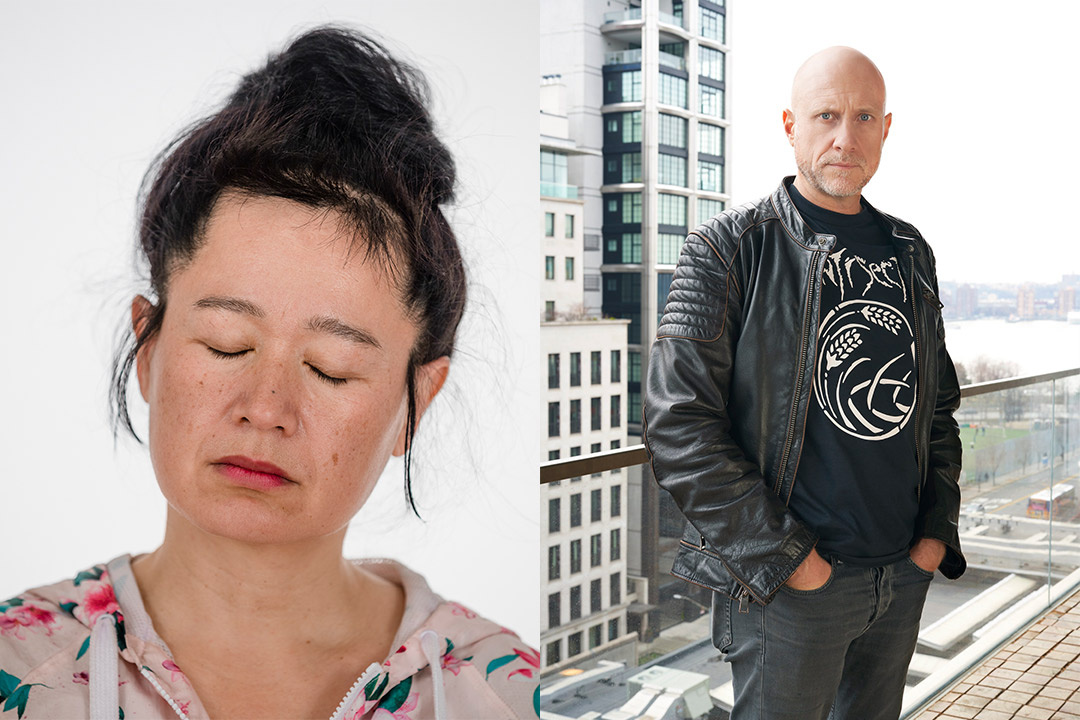 12pm PDT | Online
Free; registration required.
Join us for a conversation between artists Hito Steyerl and Trevor Paglen, presented in conjunction with their respective exhibitions at SJMA: Factory of the Sun (on view August 6, 2021–Fall 2022) and Beta Space (on view November 5, 2021–Fall 2022).
Watch
About
Hito Steyerl (b. 1966, Munich, Germany) is a filmmaker, visual artist, writer, and innovator of the essay documentary. She is currently a professor of New Media Art at the University of the Arts, Berlin, where she co-founded the Research Center for Proxy Politics, together with Vera Tollmann and Boaz Levin. Steyerl has produced a variety of work as a filmmaker and author in the field of essayist documentary, filmography, and post-colonial critique, both as a producer and theorist. Steyerl attended the Japan Institute of the Moving Image and University of Television and Film Munich and holds a PhD in Philosophy from the Academy of Fine Arts Vienna. She participated in Manifesta 5 (2004) and represented Germany in the 56th Venice Biennale (2015). Steyerl has exhibited widely in solo and group shows since this time, notably at Museo National Centro de Arte Reina Sofia, Madrid (2015); Museum of Contemporary Art, Los Angeles (2016); and Centre Pompidou (2020). Steyerl is widely published in periodicals, newspapers, journals, and anthologies, as well as her own publications, including the 2017 critically acclaimed Duty Free Art: Art in the Age of Planetary Civil War.
Trevor Paglen was born in Camp Springs, Maryland in 1974. He holds a BA from the University of California, Berkeley; an MFA from the Art Institute of Chicago; and a Ph.D. in Geography from the University of California, Berkeley. Paglen has had numerous one-person exhibitions, including at the Museum of Contemporary Art San Diego (2019); Frankfurter Kunstverein, Frankfurt (2015); Eli & Edythe Broad Art Museum, Michigan State University, East Lansing (2015); Protocinema Istanbul (2013); Van Abbemuseum, Eindhoven, Netherlands (2013); and Vienna Secession (2010). He has participated in group exhibitions at the San Francisco Museum of Modern Art; Museo Nacional Centro de Arte Reina Sofía, Madrid; The Metropolitan Museum of Art, New York; and Tate Modern, London, among others. Paglen is the author of five books and numerous articles on subjects including experimental geography, state secrecy, military symbology, photography, and visuality, and has contributed research and cinematography to the Academy Award-winning film Citizenfour. He received the Electronic Frontier Foundation's Pioneer Award (2014); the Deutsche Börse Photography Foundation Prize (2016); and the MacArthur Genius Grant (2017). Paglen lives and works in New York and Berlin.