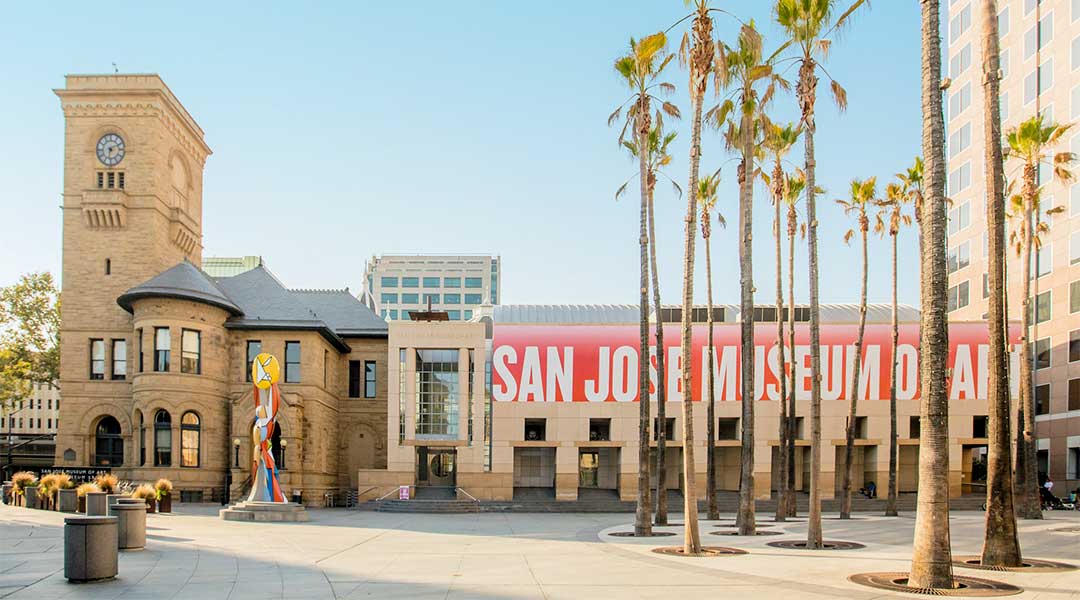 Dear SJMA Community,
San José Museum of Art is temporarily closed, along with the Store and Café (el cafecito) until further notice, following the Santa Clara County orders to shelter in place. The health and safety of our visitors, staff, volunteers, and community members is our highest priority.
We will continue to monitor developments and regularly assess this temporary closure, and we can't wait to re-open.
We believe that art can keep us connected and inspire creativity and generosity. To continue to connect to our community, we want to share some ways you can experience art through the SJMA YouTube channel, website, and social media platforms including Facebook, Instagram, and Twitter. Our pivot to digital production can be found at sjmusart.org/museum-from-home, and includes a content stream, info on exhibitions, online education, public programs, social media and collected video programming.

Your well-being is our highest priority and we continue to monitor the coronavirus situation on a daily basis. We encourage you to keep current through the following websites:

World Health Organization (WHO):
who.int/emergencies/diseases/novel-coronavirus-2019

Center for Disease Control and Prevention:
cdc.gov/coronavirus/2019-ncov

City of San José:
sanjoseca.gov

We will keep in touch and wish everyone health and well-being. Our greatest hope is to welcome you to the Museum soon.

S. Sayre Batton
Oshman Executive Director
Museums from Home
Facebook | Instagram | Twitter