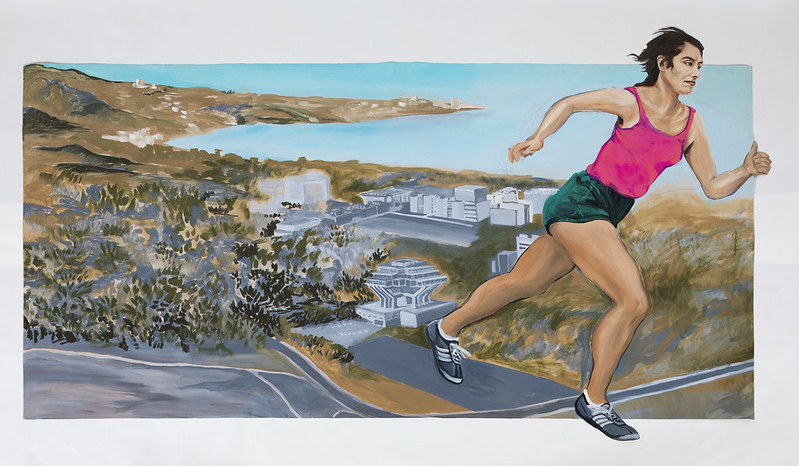 Member Reception: 5–6pm • Opening Celebration: 6–9pm
You are invited to join the opening celebration of Yolanda López: Portrait of the Artist. Yolanda López: Portrait of the Artist is the first solo museum presentation of the work of Yolanda López, the pathbreaking Chicana artist and activist whose career in California spanned five decades.
Members can enjoy a special reception from 5 to 6pm and will receive a commemorative button along with other special perks.
This opening celebration at First Friday features live music by Pau D'Arco and open galleries. Free admission for everyone after 6pm. The Museum Store is also open late. Late-night bites and cash bar at El Cafecito, by Mezcal.
Featuring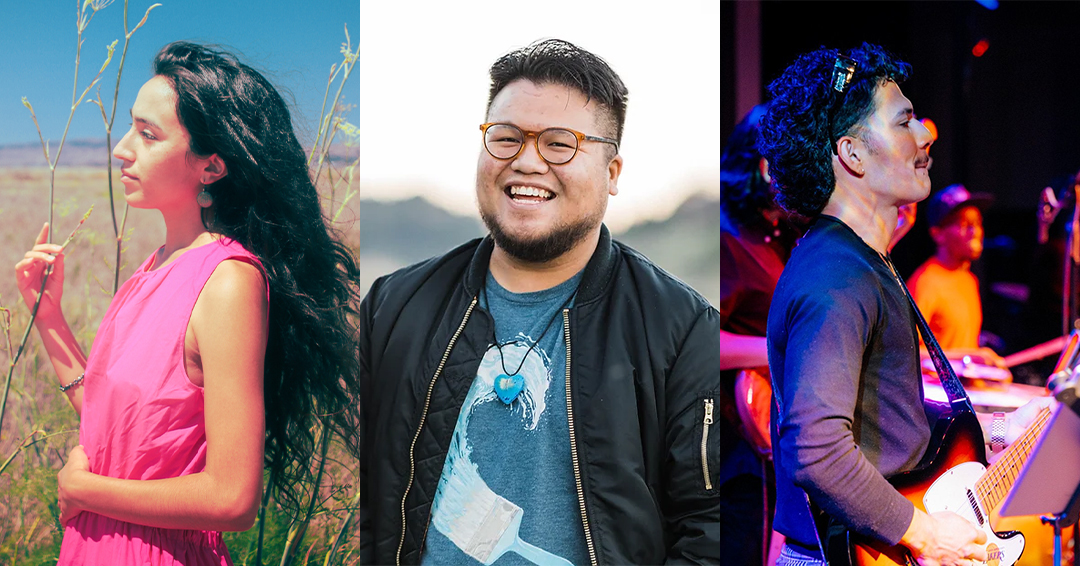 Pau D'Arco (they/them, she/her, he/him) is just another sad boi Chicane artist born and raised in San José, giving herself permission to enjoy the fruits of her family's labor in Silicon Valley. Pau D'Arco is only around when she follows her gut. His maternal grandparents' legacy of performing and composing Mexican boleros and other folk songs to make a living lives through the covers he shares with listeners in various genres: Latin American traditional and neo-folk, Latin pop, jazz, boleros, bossas, and indie folk.
Steffan Velasquez, a 24-year-old Colombian musician, is a true virtuoso who has embarked on an extraordinary musical journey. With over a decade of experience under his belt, Steffan's passion for music has led him to become proficient in multiple instruments, with a particular emphasis on the saxophone and guitar. Hailing from the vibrant city of Bucaramanga, Colombia, Steffan's love affair with music began at the early age of 8 and has only intensified over the years. His remarkable talent and dedication have propelled him to new heights, captivating audiences with his soulful saxophone solos and mesmerizing guitar melodies. As a migrant, Steffan's cultural roots have infused his music with a vibrant Latin flavor, resulting in a captivating blend of genres that reflect his diverse musical influences. With each performance, Steffan leaves a lasting impression, showcasing his exceptional skills and unwavering passion for music.
Ian Carl is an eclectic singer-songwriter whose poetry and lyricism are steeped in the soulful, upbeat sounds of the music he grew up with in the Central Valley and Bay Area. Having a background in R&B as well as classical music composition, Ian Carl's songwriting is both intellectually compelling and infectiously groovy.