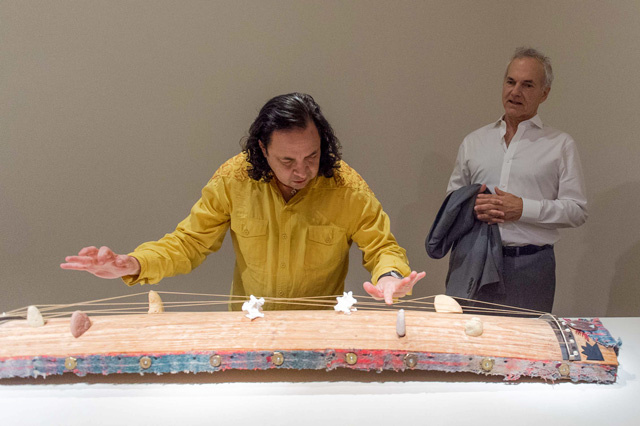 Guillermo Galindo will perform on some of the musical instruments he created from objects found along the US-Mexico border. The Cinco de Mayo performance will take place in the Davies Gallery in SJMA's historic wing. Due to the size of the gallery, space is limited. Advance reservations are strongly recommended. 
SOLD OUT!
See Guillermo Galindo perform at these upoming events:
Community Day: Maker Day (Jun 4) and July's Third Thursday (Jul 21).