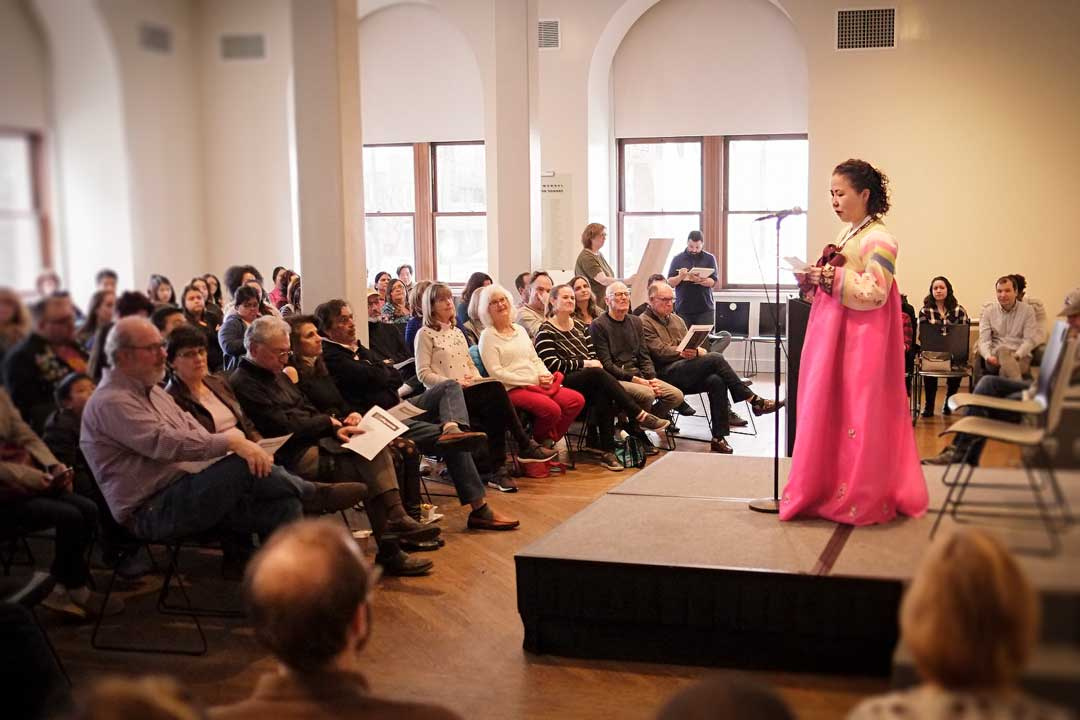 2–4pm
Free admission, reservations required.
Inspired in part by Pae White's defiance of artistic boundaries, San José's literary performance series offers a lively afternoon of stories, poems, and vignettes by 14 California writers. Join us to hear about a soldier's morning training, a pandillero without a gang, meditations on hurricanes, and more.
Featured writers are Arcadia Conrad; Mairead Brodie; Marilyn Horn Fahey; Leah Griesmann; Anne Hillesland; Anshu Johri; Mike Karpa; Tania Martin; Geraldo Pacheco Matus; Erin Southard; Chelsea Sutton; and Jody Ulate.
Sold Out