Image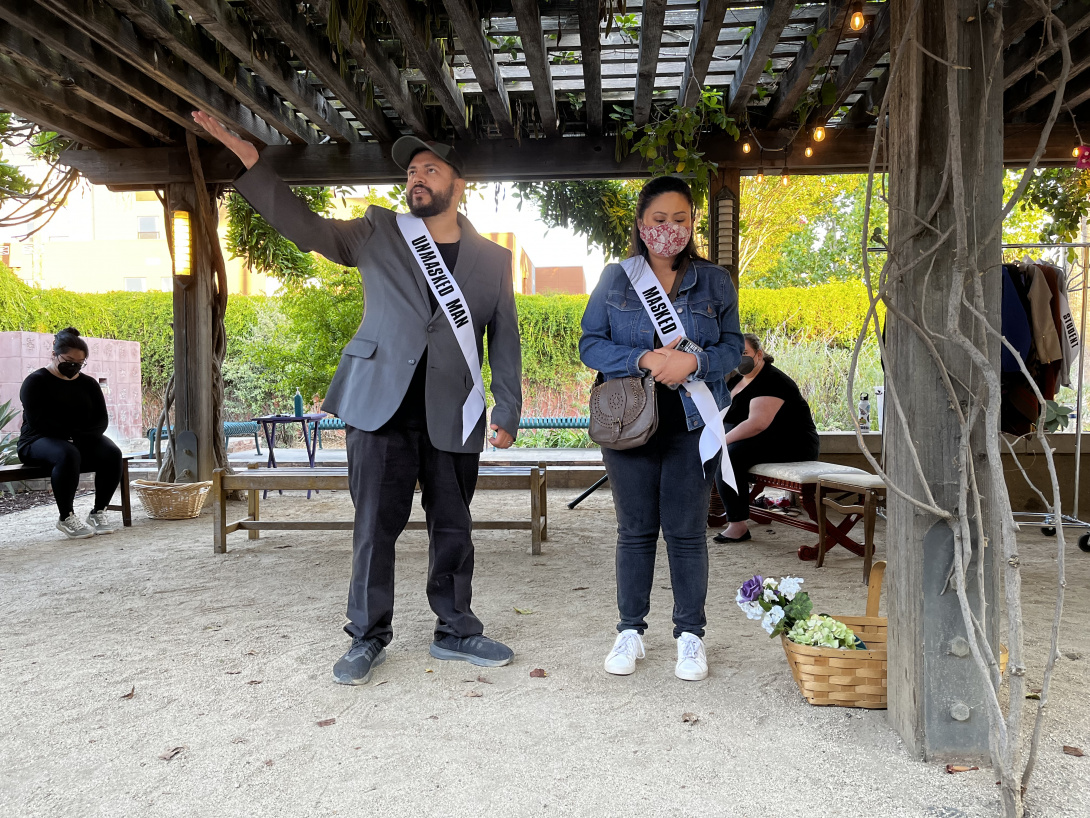 The Neighborhood Theatre Project is a completely original theatrical experience that explores experiences we have felt as a community over the past two years. Created with the help from youth, parents, teachers, elders—everyone who makes up our neighborhoods—we are proud to bring these performances to life.
After hosting workshops, focus groups, and community interviews, our local writers have written five unique plays inspired by San José residents and their pandemic experiences.
This project is a collaboration with the School of Arts and Culture, and is funded in part by the California Arts Council, a state agency. More Más Marami is fiscally sponsored by the School of Arts and Culture. Learn more at moremasmarami.org/neighborhood-theatre-project.
If you have any questions about More Más Marami, email them at more.mas.marami.arts@gmail.com, and follow them on Instagram @more.mas.marami.
 
Artists
Written by Marissa Martinez, Enrique R. Muñoz, and Kimberly Piet
Directed by Matt Casey and John-Carlo Guevara
Starring: Julia Baraona, Clarisse Bautista, John Marcelino, Tiffany Nwogu, Kimberly Piet, and Angela Sarabia.
Designers: Anissa Balderas, Dominique Evangelista, and Andy Sandoval.
Stage Manager: Danae Stahlnecker
More Más Marami
More Más Marami Arts started with the realization that all we need to create theatre is the desire and the community to do so. Formed in 2019, we're a collective of artists united by our faith in the power of theatre to bring people together. We produce innovative productions, script readings, open mics, educational workshops, and opportunities for and with underserved communities of San Jose and the South Bay Area.