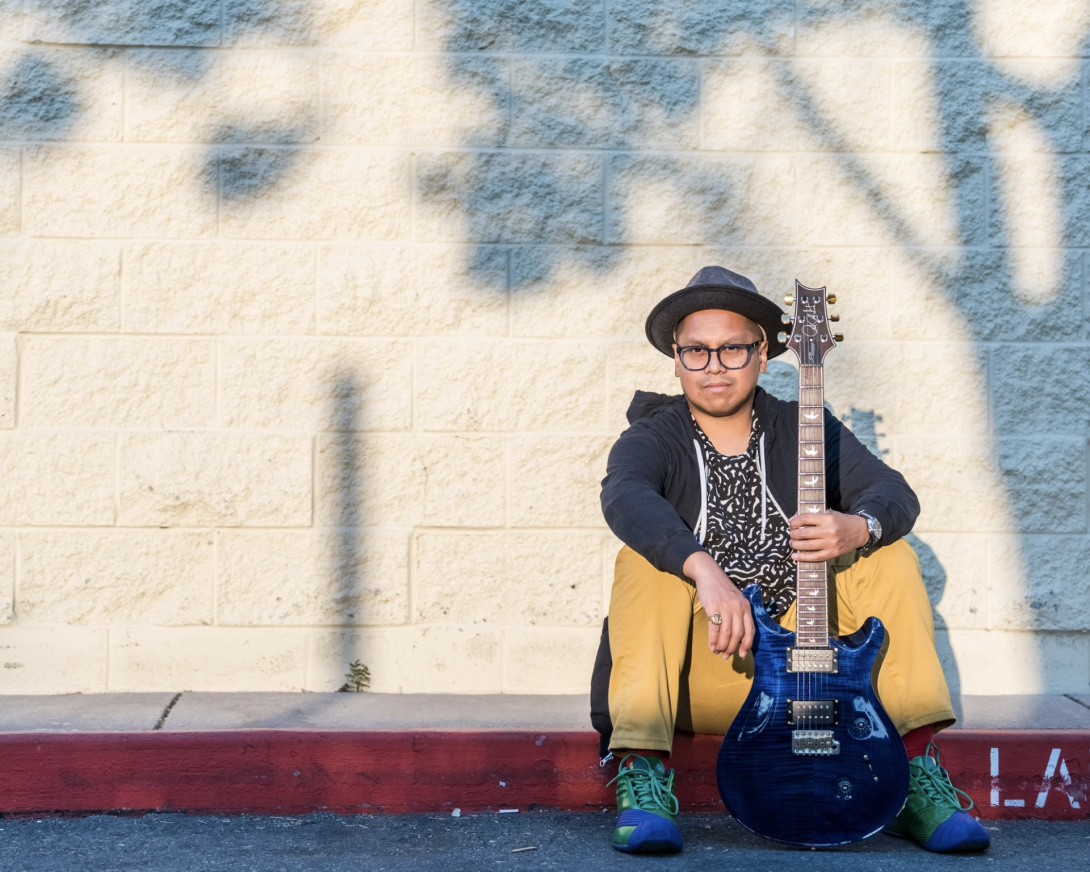 6–9PM • Music starts at 6:30PM
Join us for an evening of open galleries and live music from The Mark Arroyo Trio, brought to you by San Jose Jazz. Music starts 6:30pm in the Wendel Education Center.
Visitors can also see the new exhibitions Yolanda López: Portrait of the Artist and Liliana Porter: Actualidades / Breaking News. Stop by the Museum Store for late-night shopping and El Cafecito by Mezcal Restaurant for light bites and refreshments.
Featuring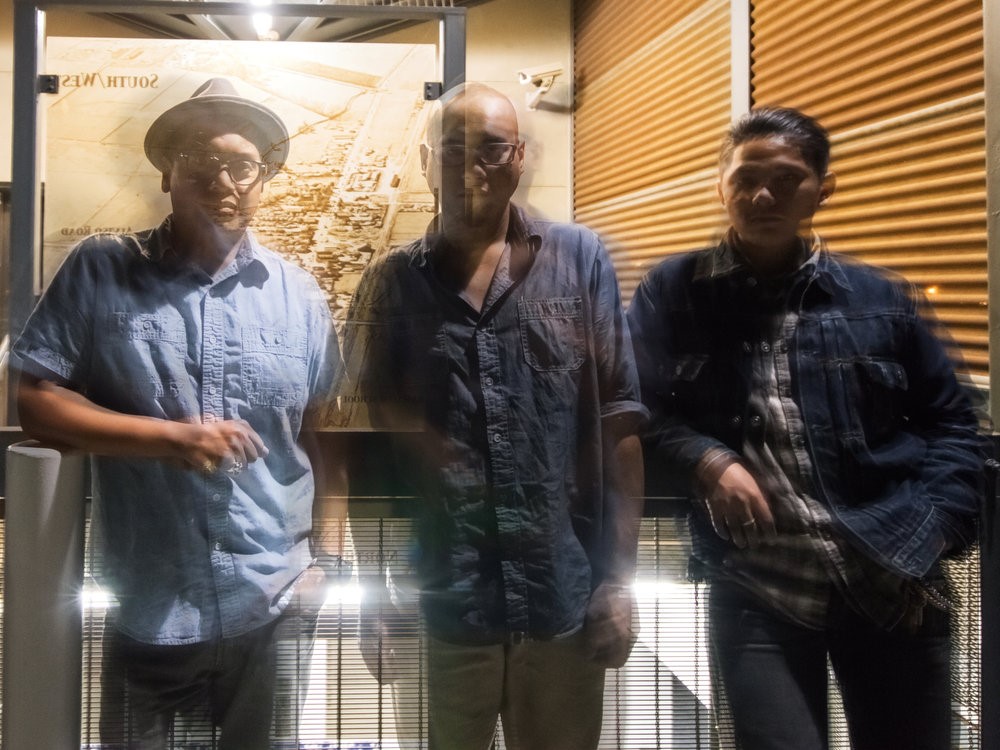 The Mark Arroyo Trio
"Arroyo's instrumental arrangements have more narrative than his lyrical counterparts; in-the-pocket drums coupled with washes of melody underscore his many compositions. His troupe's performances include Radiohead covers with elements of cinematic soul, neatly splicing both their musical chops and stage presence into a complete live package."—David Ma (Wax Poetics, Ego Trip, Nerdtorious.com)
Guitarist Mark Arroyo mixes his love of jazz, funk, rock, hip-hop, dub, and electronic music to create a sound both foreign and familiar. His musical curiosity is on display in original compositions performed by The Mark Arroyo Trio, with a sensibility bridging modern jazz and the indie-rock underground. With drummer Kristian Buenconsejo and electric bassist Frederick Paclibon, The Mark Arroyo Trio plays in a jazz-strewn, rock-infused dialect and is grounded by a contemplative and intimate sound that has become its emotional signature. 
The Mark Arroyo Trio's last album Two Sides To A Promise spent numerous weeks on the Jazzweek chart, made the NACC Top 30 Jazz chart, and was a Top 10 on the !earshot National Jazz chart. Arroyo also explores improvised music as Distracted Circuits, using a collection of guitars, synthesizers, drum machines, groove boxes, and effects to explore and create rhythms and sound. "In Step" by Distracted Circuits is featured on the 2021 compilation album Rock 'N' Roll Reparations, V4: Songs From The Black Future, released in celebration of the 35th anniversary of the Black Rock Coalition. 
Arroyo is a Grantee of the 2021 SJZ Jazz Aid Fund, an excerpt from the commissioned piece "Pulse in Isolation" is available at youtu.be/5RM_YvEII3c.