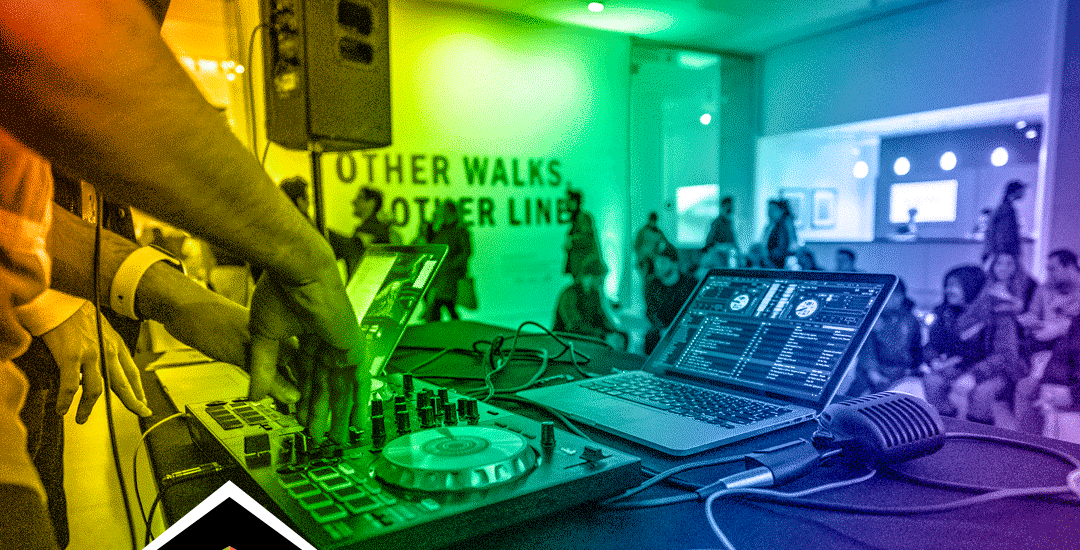 Celebrate Silicon Valley Pride Month with us at Facebook First Fridays!
Enjoy FREE late night admission, art, and music on Friday, August 2.
Facebook's Analog Research Laboratory is hosting an art-making pop up with artist Miriam Klein Stahl (Rad American Women: A-Z). Alpha Andromeda is your hostess for the night, with music by Shea Butter, Roe Vicious, + resident DJ Chale Brown. Cash bar and late-night bites available. So grab your glitter and wear your rainbows and celebrate Silicon Valley Pride with us. 
For faster check-in, print your FREE tickets in advance.
Your Hostess for the Night: Alpha Andromeda

Alpha Andromeda is an up-and-coming force in the SF Bay Area drag scene. With looks inspired by current fashion and the heart of a camp queen, she serves serious glamour, with an anything-but-serious attitude!
Music by Shea Butter, Roe Vicious, + resident DJ Chale Brown

Queer Heroes of Gay Pride: Card Printing and Button Making with Miriam Klein Stahl

Live Stencil-Making Demonstrations by the Artist! 
This month at Facebook First Fridays, Facebook's Analog Research Laboratory is hosting an art-making pop up with artist Miriam Klein Stahl. Create your own mini-posters or cards of Queer Heroes of Gay Pride using block printing techniques. Make buttons to show your pride using vintage gay button designs or create your own button art! Klein Stahl will be giving live demonstrations of her stencil making process from 6–6:30pm and 7–7:30pm. A letter-writing station will also be set up with prompts by the artist.
About the Artist
Miriam Klein Stahl is a Bay Area artist, educator, and activist and The New York Times-bestselling illustrator of Rad American Women A-Z: Rebels, Trailblazers, and Visionaries who Shaped Our History . . . and Our Future! and Rad Women Worldwide. In addition to her work in printmaking, drawing, sculpture, paper-cut, and public art, she is also the co-founder of the Arts and Humanities Academy at Berkeley High School where she has taught since 1995. As an artist, she follows in a tradition of making socially relevant work, creating portraits of political activists, misfits, radicals, and radical movements. As an educator, she has dedicated her teaching practice to address equity through the lens of the arts. Her work has been widely exhibited and reproduced internationally. Klein Stahl also co-owns Pave the Way Skateboards, a queer skateboarding company formed with Los Angeles-based comedian, actor, writer, and skateboarder Tara Jepson. She lives in Berkeley, California with her wife, artist Lena Wolff, daughter Hazel, and their dog Lenny. For more info about Klein Stahl's work with writer Kate Schatz and the Rad Book series, visit Rad Girls Can. Learn more about Pave the Way Skateboards. 
Now Open!
See Beta Space: Pae White and take a selfie with White's 127-foot long tapestry.
This sponsorship initiative is led by the Facebook Art Department, which provides opportunities for artists to create new, large-scale, site-specific installations on Facebook campuses nation-wide, with the goal of fostering creative experimentation and supporting neighboring artistic communities. For more information, visit fb.com/artistinresidence or go to Instagram @fbairprogram.