Community Day: Lunar New Year
Saturday, February 13, 2021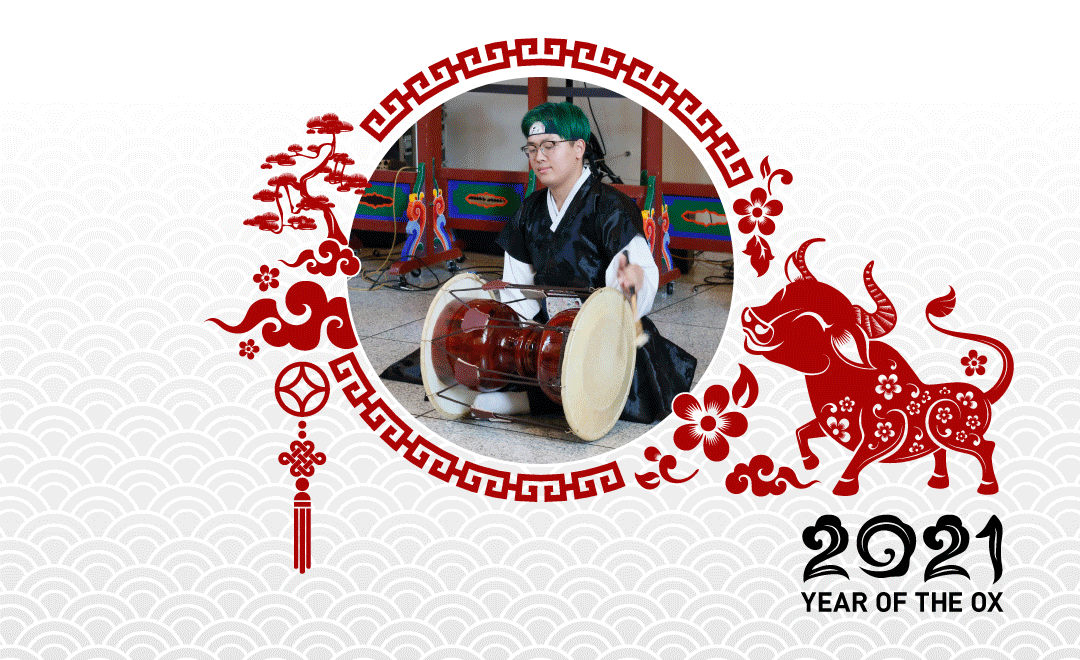 Save the date!
Celebrate Lunar New Year with SJMA. We're kicking-off the Year of the Ox with artmaking activities, cultural demonstrations, and live performances!

Virtually gather and watch with your family and friends.
Schedule
10:45–11:00am: Opening Remarks
Opening remarks from SJMA Oshman Executive Director Sayre Batton, Assemblymember Ash Kalra, and Councilmember Maya Esparza 
11:00am–12:00pm: Ca Dao: Journey | Poetry | Life, a poetry workshop 
A Vietnamese poetry workshop learning both traditional and modern styles. Workshop created by San José Poet Chinh Nguyen and led by Poet An Bùi.
12:00–12:35pm: Poetry Open Mic 
Perform and support poets during our Open Mic MCed by An Bùi. 
12:35–12:45pm: Hands-on Art Activity, Year of the Ox
SJMA educators lead a fun art activity for creating your very own ox! 
12:50–1:00pm: Rising Phoenix Performance 
Watch Rising Phoenix Lion & Dragon Dance Association perform in the Circle of Palms to celebrate the Lunar New Year. 
1:00–1:45pm: Chinatown Chat
Join a discussion of beautiful images from Chinatown with photographer Dick Evans and journalist Kathy Chin Leong. 
1:50–2:15pm: Oliver Chin Live Book Reading 
Author Oliver Chin reads his book Year of the Ox. 
2:15–2:30pm: KCC Urisawe Dance and Tutorial 
Catch a performance of Salpuri dance by the Korean Cultural Center Urisawe. 
2:30pm–end: How to make Bánh Chưng 
A tutorial for a Vietnamese Tết sticky rice cake presented by Chopsticks Alley.