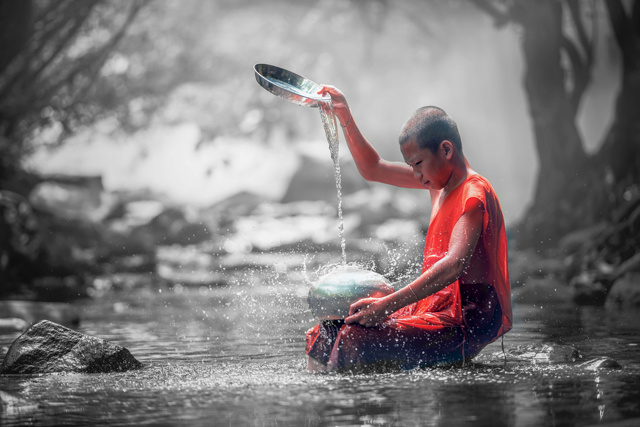 Tickets are $5 (free to members); no-host bar.
Enjoy cocktails, live entertainment, and creative fun presented by SJMA and Mosaic Silicon Valley, an initiative of Sangam Arts. Inspired by the influence of the wave of immigrants from all over the world that have made Silicon Valley their home, Sangam Arts presents cultural "mashups" that explore the ties that bind us all together. The first in a continuing series "Mosaic Silicon Valley," the evening will celebrate the value of water in different cultures through live performances:
The Thingamajigs Performance Group
an improvised performance of non-western and self-made instruments including a Glass Armonica.
Akoma Arts: Afro Dance Ensemble
dance and percussion performance that pays tribute to Goddess Yemanja -- Mother Goddess of the Ocean (Afro-Caribbean).
Mohini Studio – Classical Indian Dance (Mohiniyattam)
Ganga – An ode to the River Goddess