A New Way of Looking at Art Together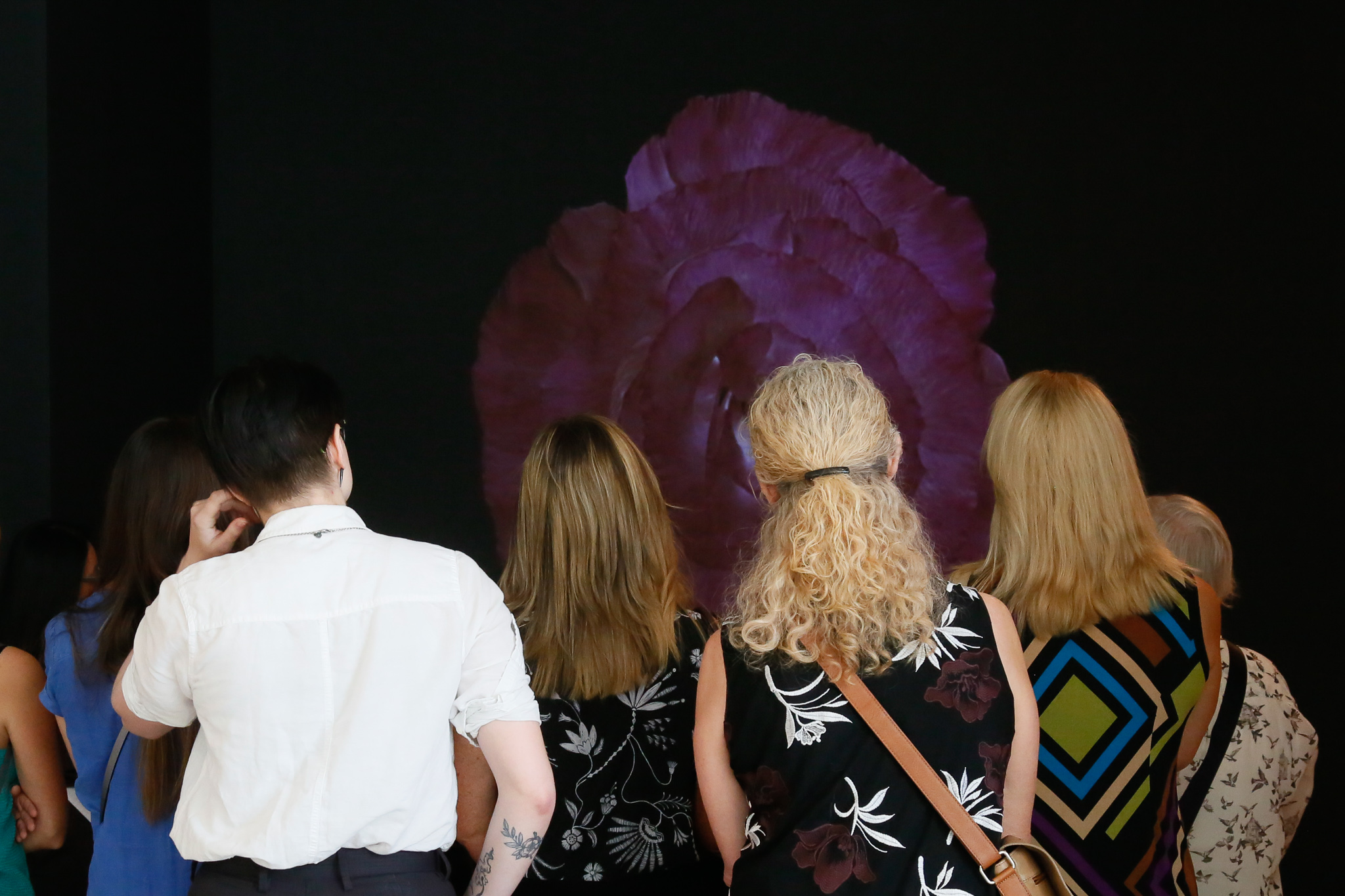 The SJMA docent community misses guiding and facilitating in-person art discussions with our visitors. Spend 30 minutes online viewing and discussing two works of art from current exhibitions with SJMA's docents. Whether it's a piece you've already viewed, one you're planning to see, or you're looking for a safe way to reengage with SJMA, we welcome you to join us in this exciting new way of looking at art together.
Art-Fix Wednesdays take place online every Wednesday, 12–12:30pm (Pacific Time). Space is limited to 25 people per meeting. Registration is required. After registration, ZOOM connection details will be sent in an email confirmation.
January
Wednesday, January 6, 2021 – SOLD OUT
Wednesday, January 13, 2021 – SOLD OUT
Wednesday, January 20, 2021 – SOLD OUT
Wednesday, January 27, 2021 – CANCELED
February
Wednesday, February 3, 2021
Wednesday, February 10, 2021
Wednesday, February 17, 2021
Wednesday, February 24, 2021
March
Wednesday, March 3, 2021
Wednesday, March 10, 2021
Wednesday, March 17, 2021
Wednesday, March 24, 2021
Wednesday, March 31, 2021
April
Wednesday, April 7, 2021
Wednesday, April 14, 2021
Wednesday, April 21, 2021
Wednesday, April 28, 2021

May
Wednesday, May 12, 2021
Wednesday, May 26, 2021

June