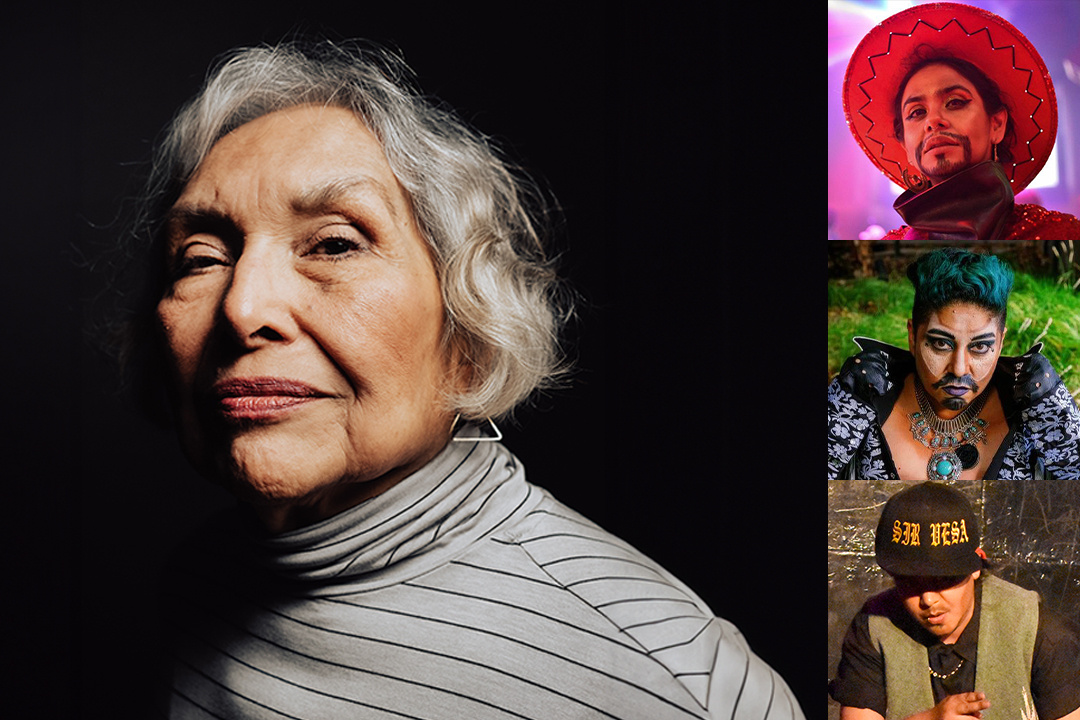 6–9pm • Performances at 7pm + 8pm
Honor and celebrate the life of Chicana artist and activist Yolanda López for a special evening presented by the dashing drag kings L.D. Hablo, Papi Churro, and Sir Vesa. The late Yolanda López stripped the patriarchal origins of the Virgin of the Guadalupe and transformed her into an image of radical feminist optimism. In the spirit of the artist, the evening will feature two sets of lively performances by three Latinx drag kings who break heteronormative gender roles and playfully subvert the machismo.
Art lovers can also enjoy an evening of open galleries. The Museum Store is open late and stop by El Cafecito by Mezcal Restaurant for light bites and refreshments.