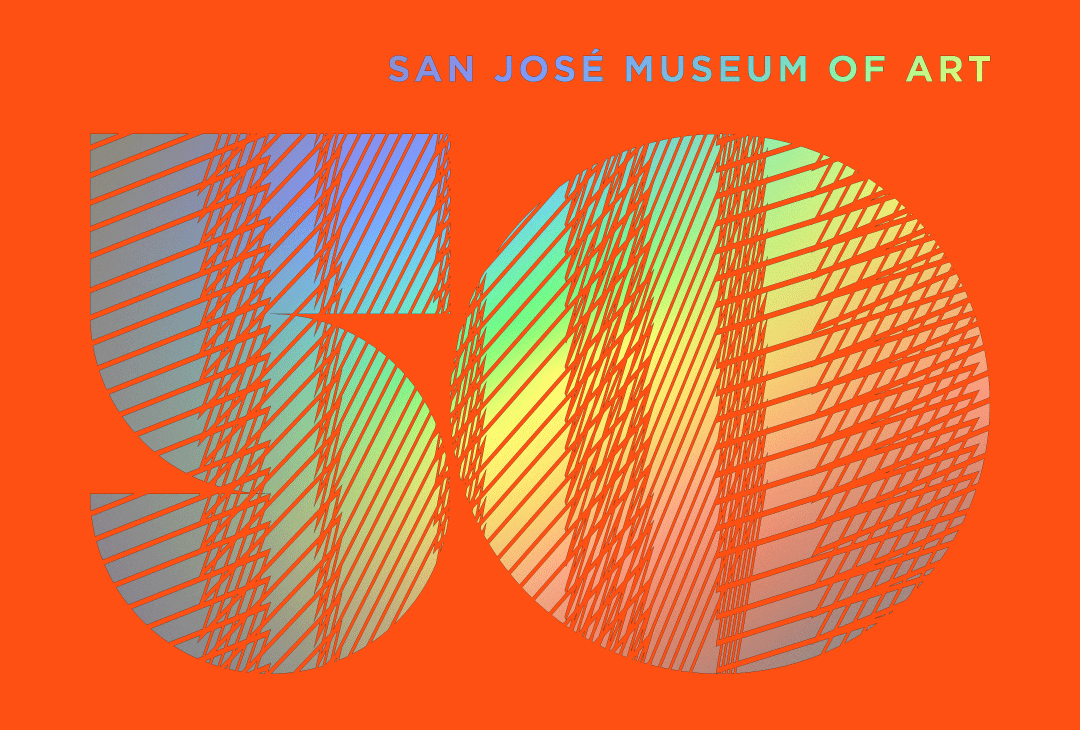 50th Anniversary Celebration Gala and Auction in honor of founding members Susan Hammer and Ann Marie Mix and artist Leo Villareal
Hosted by Doris and Alan Burgess, Toby and Barry Fernald, Beverly and Peter Lipman, and Yvonne and Mike Nevens
"One of the most creative events of the year" according to the San Jose Mercury News, SJMA's annual gala showcases the highest level of hospitality and artistry in the Silicon Valley art scene with internationally celebrated artists in attendance, a live auction of cutting-edge contemporary art with an auctioneer from Christie's New York, and an after-party with music and dancing.
This year's milestone celebration will honor outstanding founders and leaders Ann Marie Mix and the former Mayor of San José, Susan Hammer who believed that San José must have a world-class art museum to become a great city.
In celebration of the worldwide contributions that artists make to society and all our lives, the Museum will honor Leo Villareal, a pioneer in the use of LEDs and computer-driven imagery and whose work is an important part of SJMA's permanent collection. He is known both for his sublime light sculptures and architectural, site-specific installations including The Bay Lights on the San Francisco Bay Bridge.
This signature event raises nearly 20% of the Museum's annual contributed revenue and directly supports SJMA's landmark exhibitions, inclusive public programs, and education initiatives that annually serve more than 100,000 individuals throughout the Bay Area.
View pictures from the 2018 gala here.
Sponsorships are available now. For information, contact Natalie Sanchez at 408.291.5377 or nsanchez@sjmusart.org.
Gala Chair
Robert S. Lindo

Guest Auctioneer
Robbie Gordy, Christie's New York

Attire
Formal and festive

Purchase Tickets and Table Sponsorships
Make a Contribution
Sponsors and Partners
Auction Booklet