Sowing Creativity is a cross-curricular art program that infuses STEAM content and extends our visual arts education into California Common Core State Standards and Next Generation Science Standards. Through stimulating multi-week art-making experiences in the classroom, professional artists lead students in challenging and engaging hands-on art activities.  
Lessons emphasize artistic exploration, skill-building exercises with drawing, painting, and sculpture, while encouraging participation in active discussions about visual art, math, science, language arts, and more. Each lesson plan integrates cross-curricular methodology while encouraging design thinking and creative problem solving.
Now available online or in-person!
Grades K–12 program structure: four-, six-, or eight-week residency: each class experiences one 60- minute session per week; all art materials are included in the fee. Additionally, a tour of the Museum is included (virtual or in-person available.)
Sowing Creativity Program Includes: cross-curricular art lessons, art supplies, and Museum tour.
Program Fee/Classroom: $480 4-week, $720 6-week, and $960 8-week.
Classroom Program Request Form
EDUCATIONAL FRAMEWORKS AND CONTENT STANDARDS
Our award-winning Sowing Creativity program originated as a hands-on STEAM- based series of lessons and is rooted in several educational frameworks. Following Common Core Standards, the curriculum aligns itself with the Next Generation Science Standards and the California Arts Standards for Public Schools. The program has also adopted the Studio Habits of Mind framework for teaching and learning in the visual arts as developed by the Harvard Graduate School of Education's Project Zero.
Thank you to our sponsors
This project was made possible in part by the Institute of Museum and Library Services (IMLS grant #MA-10-15-0497-15).
Sowing Creativity is supported by generous funding from Adobe, Jeanine Lunardi, Yvonne and Mike Nevens with Glenda and Gary Dorchak, Daphne and Stuart Wells, and Wells Fargo.
This activity is supported in part by the California Arts Council (CAC), a state agency. 
Supported, in part by, a Cultural Affairs Grant from the City of San José.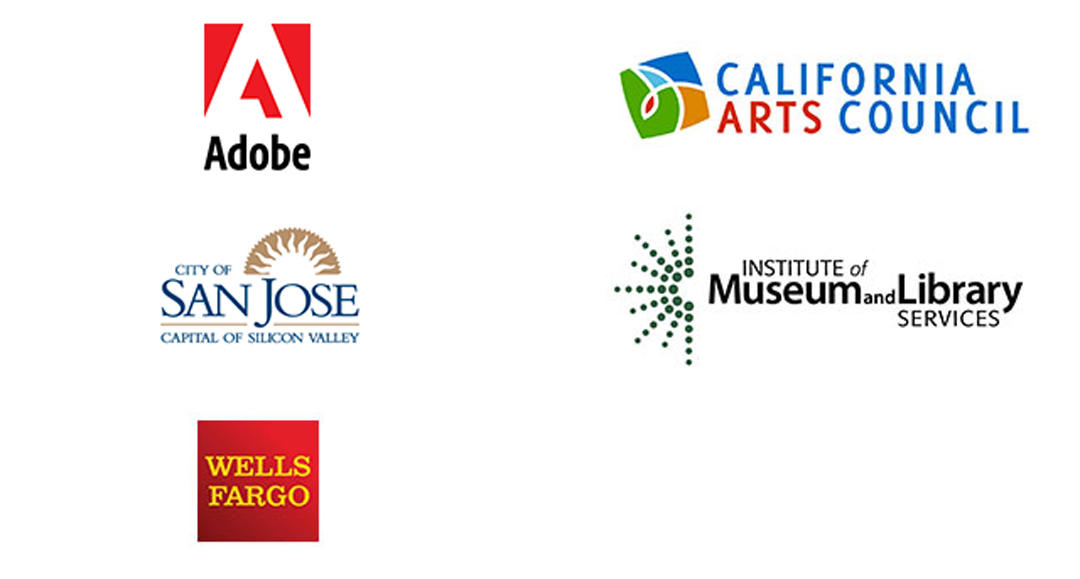 [1] Sue Shellenbarger, "New Approaches to Teaching Fractions," The Wall Street Journal, 24 September 2013.