ABOUT THE HONOREES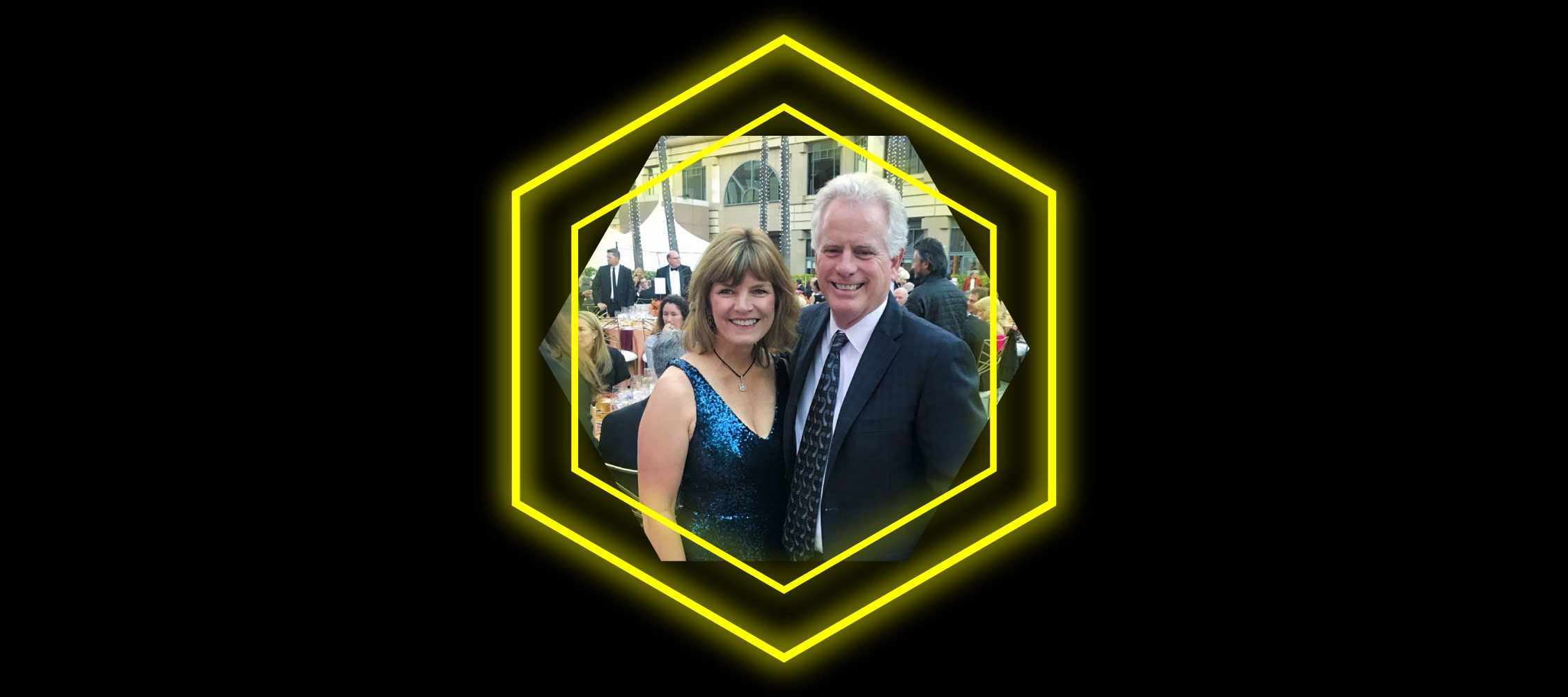 CHERYL AND BRUCE KIDDOO
Committed to the belief that museums and creative learning opportunities are essential for a vibrant community, Cheryl and Bruce Kiddoo devote abundant time and financial resources to the San José Museum of Art. Fueled by curiosity and persistence, the Kiddoos are values-driven philanthropists who find great purpose in supporting the Museum's exhibitions, program development, and dedicated staff—in order to share the wonders of contemporary art with the communities of San José and Silicon Valley, while igniting deeply thoughtful discourse about the issues of our times.

As SJMA's head of education in the 1990s, Cheryl created popular education programs that still serve thousands of K-12 students in Santa Clara County to this day. She introduced Visual Thinking Strategy to the Museum's curriculums and docent facilitation methods—an inquiry-based approach that is now the hallmark of SJMA's student and visitor engagement practices.

Cheryl returned to SJMA in the 2010s as a volunteer, serving as chair of the Council of 100, co-chair of two annual galas, a Trustee since 2012, and co-president of the Board from 2017–20. Her compelling enthusiasm, empathic leadership, give-by-example generosity, and tireless fundraising efforts elevated SJMA's Board and major patron groups to support an ambitious and historic 50th anniversary season, as well as to sustain the Museum and maintain its full-time staff during this year's unprecedented challenges.

A leader in corporate finance for thirty years, Bruce enjoys traveling with Cheryl on art-seeking adventures around the world and making interesting new friends in the arts community. Although his head is usually full of numbers, Bruce shares Cheryl's passion for arts education and is committed to putting the 'A' in STEAM education. As a member of the executive team at Maxim Integrated, Bruce championed the company's core value to 'Make A Difference,' establishing Maxim as a model for corporate volunteerism in its headquarter communities. With thanks to Bruce's exemplary leadership, Maxim employees continue to raise hundreds of thousands of dollars annually for Second Harvest Food Bank and other charitable causes.

Together, Cheryl and Bruce are committed to inspiring the next generation of leadership at SJMA—to ensure the Museum's continued creative and social impact for the next fifty years. With their joyful and welcoming ethos, the Kiddoos have catalyzed an ever-growing network of generous art lovers and empowered SJMA's staff during a time of great change. With admiration and gratitude for these reasons and more, SJMA salutes Cheryl and Bruce Kiddoo as the 2020 Gala Honorees.
↑ top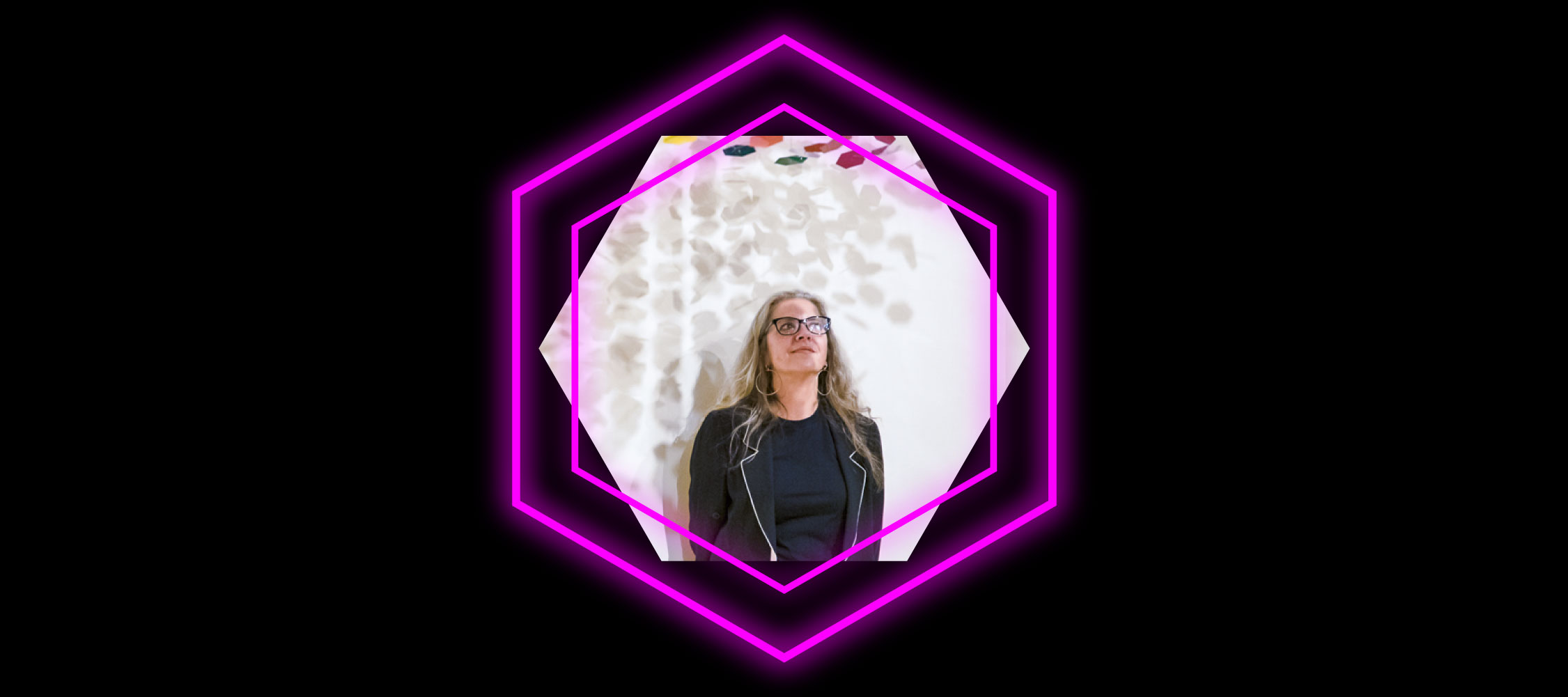 PAE WHITE
Renowned artist Pae White's expansive practice transcends the traditional boundaries between art, craft, and design. White's relentless curiosity about the world manifests in her transformation of ordinary objects and phenomena—chandeliers, clocks, popcorn, tapestries, birdsongs, fog, smoke—into exhilarating experiences that defy logic yet remain oddly familiar. Her innovative work was on view at SJMA in the 2019 exhibition Beta Space: Pae White.

Born in 1963 in Pasadena, California, White received her BA from Scripps College, Claremont, California in 1985 and her MFA from Art Center College of Design, Pasadena in 1991. An internationally established figure in contemporary art, White has presented major projects at Skulptur Projekte Münster, 2007; the 53rd Venice Biennale, 2009; The Whitney Biennial, 2010; Henry Art Gallery, 2015; and Saarland Museum, Germany, 2017. Her work is in the collections of The Art Institute of Chicago; Hammer Museum of Art, Los Angeles; Los Angeles County Museum of Art; Museum of Contemporary Art, Los Angeles; The Museum of Modern Art, New York; San Francisco Museum of Modern Art; and Tate Modern, London. White currently lives and works in Los Angeles.
↑ top