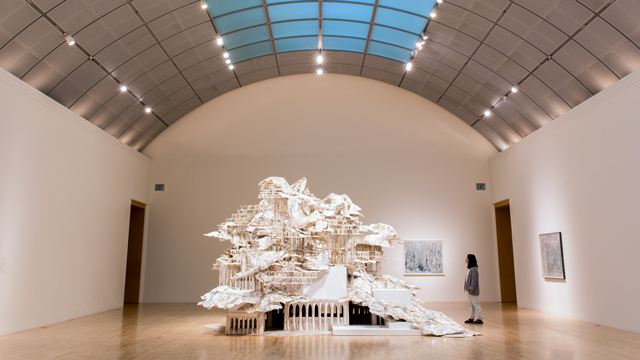 The San José Museum of Art is committed to showcasing great works of art, offering education and public programs, and making the museum accessible to all people. As a patron of SJMA, you ensure that the Museum remains an invaluable public institution and resource for our city and greater Silicon Valley. Thank you!
In the midst of uncertainty surrounding funding for the arts in our nation, SJMA continues to pursue new ways to fulfill its mission to foster awareness of artists' broad contributions to society and engage our diverse community with the art of our time.
Your 100% tax-deductible investment will touch lives through the transformative power of art, at a time when the future of government funding for the arts hangs in the balance. The arts matter now, more than ever—and so does your support.
If you have any questions about the Annual Fund or the Museum, please contact Adrianna Nuñez at anunez@sjmusart.org or 408.521.4012.