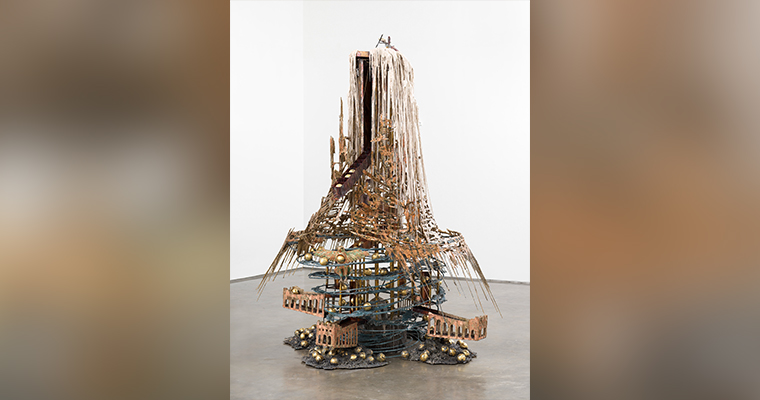 See our latest acquisitions
Diana Al Hadid,The Candle Clock in the Citadel, 2017; Modified polymer gypsum, fiberglass, brass, copper, steel, concrete, polyurethane foam, metal leaf, pigment; 117 x 90 x 73 inches; San José Museum of Art; Gift of The Lipman Family Foundation.
The galleries at SJMA are devoted to changing special exhibitions. Selections from the permanent collection are regularly included in special exhibitions on a variety of themes. Since no galleries are dedicated to the permanent collection, you will see something different every time you visit. To find out what is currently on view at SJMA, check out the On View section.

The Museum's collection is available for viewing online through our collection database.