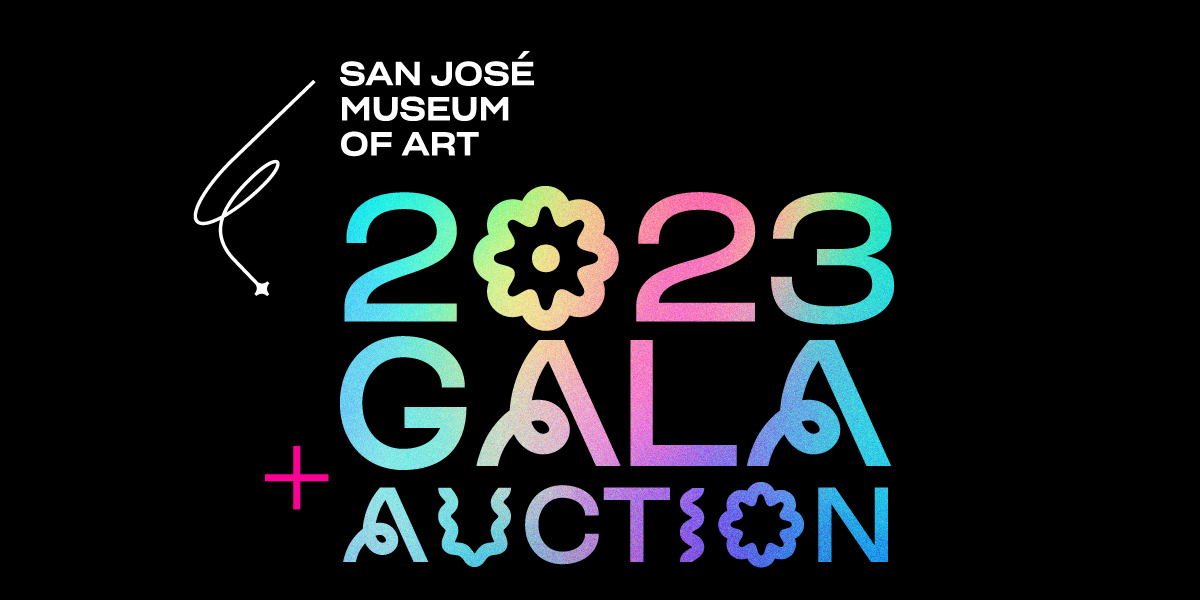 Artist Enrique Chagoya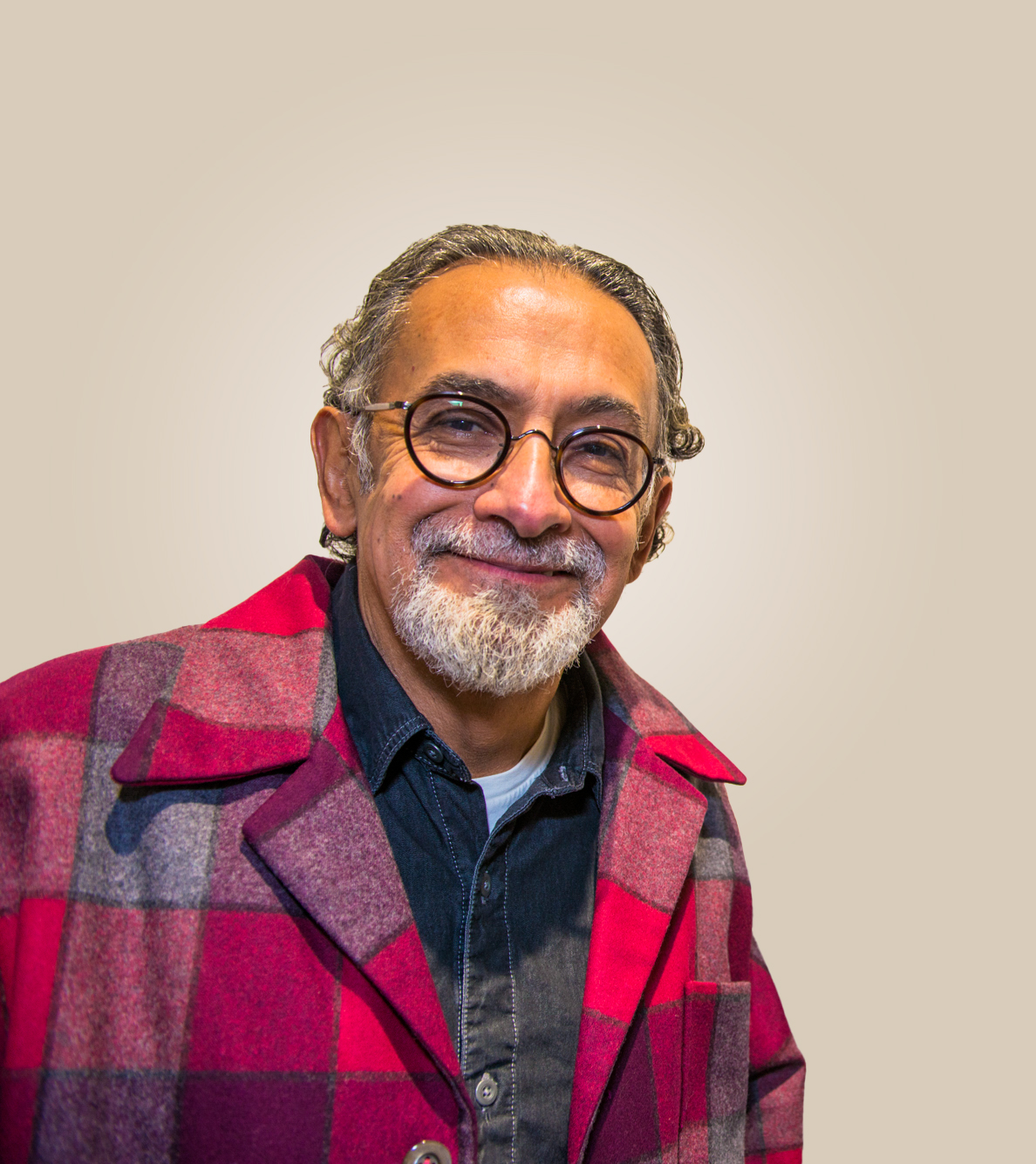 Enrique Chagoya is an internationally acclaimed artist, born in Mexico City in 1953 and based in the Bay Area since 1979. Chagoya skillfully juxtaposes and combines images sourced from secular and religious iconographies and popular culture to address colonialism, inequality, and international conflicts with biting humor. San José Museum of Art has been a champion of Chagoya's work for three decades through exhibitions, acquisitions, public programs, and SJMA's digital publication 50X50: Stories of Visionary Artists from the Collection. His large-scale charcoal and pastel drawing Their Freedom of Expression...The Recovery of Their Economy (1984) has been featured in three exhibitions at SJMA since entering the collection in 2003 and is currently on view as a stand-alone presentation. SJMA first exhibited Chagoya's work in the 1997 Eureka Fellow Awards Exhibition. 
Chagoya began making political cartoons in the 1970s for union and student newspapers while studying economics at the Universidad Nacional Autonoma de México in Mexico City. When he moved to California at age 26, Chagoya shifted from economics to pursue a career in art. He first worked as an illustrator and graphic designer, then in 1984 he earned a BFA in printmaking from the San Francisco Art Institute, followed by an MA and MFA from UC Berkeley in 1986 and 1987, respectively.  
His prints, drawings, paintings, and codices in the tradition of satirical political cartoons have brought him national and international recognition, including a Lifetime Achievement Award from the Southern Graphics Council International (2021), a John Simon Guggenheim Memorial Fellowship (2021), induction to the National Academy of Design (2020), the Biennial Award from the Louis Comfort Tiffany Foundation (1997), and an artist fellowship and residency in Giverny, France supported by the Lila Wallace Foundation and Foundation Monet (1995), among many others. 
Chagoya has exhibited throughout the United States and at international art venues including the San José Museum of Art, CA; Legion of Honor Museum, San Francisco, CA; Berkeley Art Museum and Pacific Film Archive, CA; Smithsonian American Art Museum, Washington, DC; Metropolitan Museum of Art, New York, NY; International Print Center, New York, NY; Des Moines Art Center, IA; Cleveland Museum of Art, OH; Artium Museum, Spain; Centro Atlantico de Arte Moderno, Canary Islands; Cité Internationale des Arts, France; and the Instituto Nacional de las Bellas Artes, Mexico, among many others. His works reside in the collections of major public institutions, including SJMA; BAMPFA; San Francisco Museum of Modern Art, CA; Smithsonian American Art Museum, Washington, D.C.; Whitney Museum of American Art, New York, NY; Hammer Museum, Los Angeles, CA; Art Institute of Chicago, IL; Des Moines Art Center, IA; and the Detroit Institute of Arts, MI, among many others. 
Chagoya's Love Letters, a mural commissioned by San Francisco's Public Art Program for the San Francisco International Airport, was unveiled in 1999. The public artwork consists of glass panels and is a reproduction of a pastel drawing by Chagoya that depicts paper boats set adrift a body of water. The boats feature hand-written excerpts from poems by Sor Juana Inés de La Cruz, Emily Dickinson, Arthur Rimbaud, Pier Paolo Pasolini, and Saigyo that express emotions such as love, hope, longing, and nostalgia in their original language. Included are a contemporary Filipino proverb, a traditional Lakota song, a song from the Yuen Fu genre, and "I love you" in American Sign Language. 
Chagoya is a Professor of Art Practice in the Department of Art and Art History at Stanford University, where he has taught since 1995. He began teaching art in the Bay Area at the San Francisco County jail and curated an exhibition of his students' work in 1987 at the Galería de la Raza. Chagoya served as artistic director of Galería de la Raza for three years after his curatorial debut and organized many exhibitions, including solo exhibitions of Graciela Iturbide, Ester Hernandez, and Yolanda López, as well as many group exhibitions. Chagoya has also taught at the University of California, Berkeley (1990–91) and at California State University, Hayward (1991–95). 
Donate in honor of Enrique Chagoya
Patrons Evelyn + Rick Neely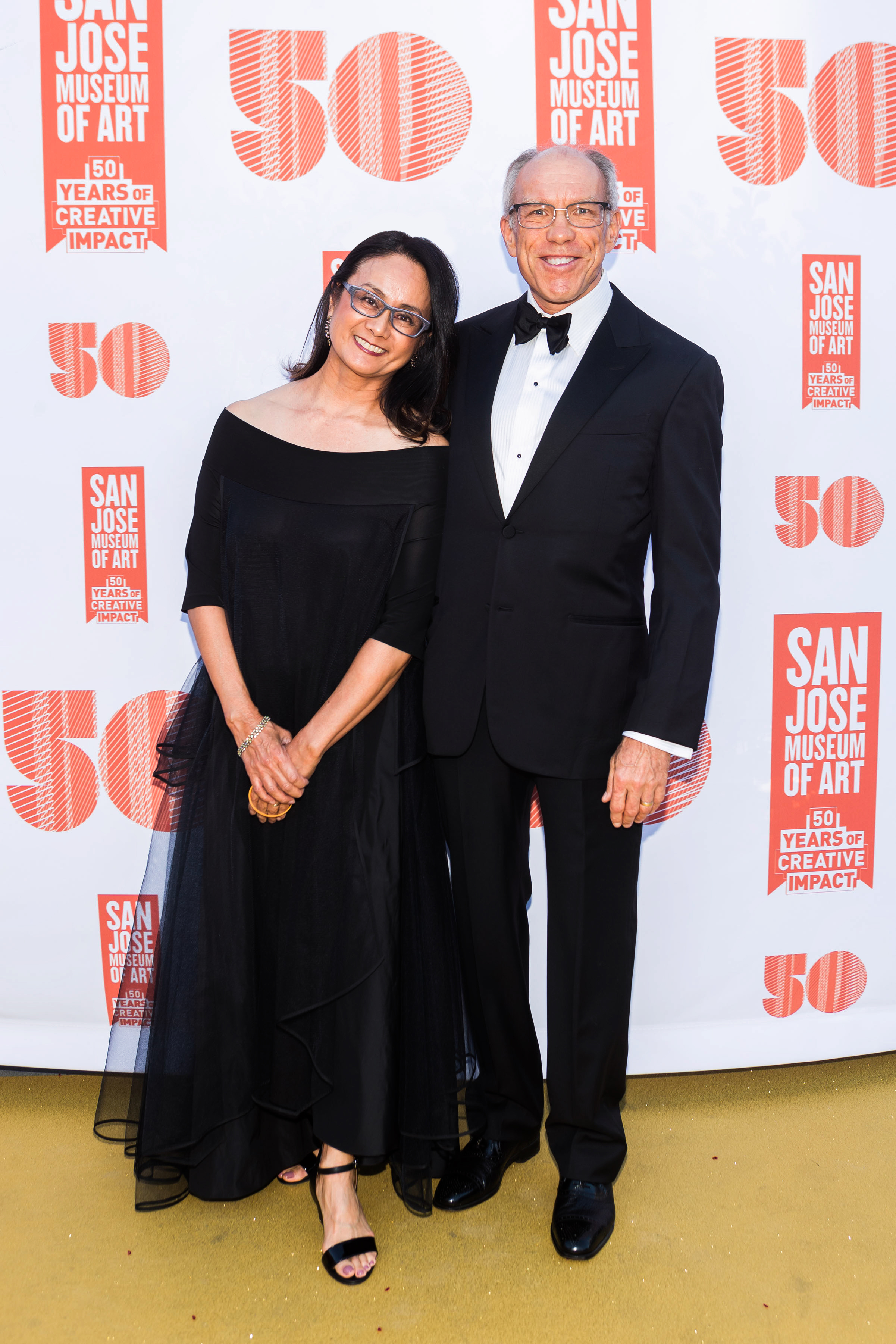 Evelyn and Rick Neely joined San José Museum of Art as members in 1994 after seeing American Art, 1900–1940, the initial exhibition in SJMA's landmark collaboration with the Whitney Museum of American Art. The show sparked their interest in contemporary art and soon after, Evelyn became involved as a docent and gallery teacher, remaining active for over 26 years and contributing thousands of volunteer hours. She served on several docent committees, was Chair of the Docent Council, and led the SJMA docents' participation in the National Docent Symposium in St. Louis, Missouri in 2011. Evelyn developed an expertise in the SJMA docent style of interactive tour guiding (Visual Thinking Strategies, or VTS) that often made her the "go to" docent for VIP tours.  
After serving on SJMA's Board of Trustees as the Docent Council Delegate starting in 2008, Evelyn joined the board as a regular member in 2010 through 2020. One of Evelyn's first acts on the board in 2008 was to bring two Tibetan monks to SJMA to produce an ephemeral Mandala sand painting on the Museum's atrium floor—a public program that drew thousands to the Museum to observe the intricate construction, then destruction of the mandala, signifying the fleeting nature of life. Evelyn also worked on the SJMA's first Gala in 2009, during one of the Museum's most challenging financial times, and was an active member of the Development Committee from 2013 to 2021, with a portfolio of 10 households that she stewarded and solicited for membership renewals, gala, and year-end gifts.  
While Evelyn was on the Board, the Neelys made a major investment in the Museum's strategic initiatives campaign with a significant five-year pledge that was divided evenly between general operating support and specific education projects and programs. After fulfilling their pledge in spring 2019, Evelyn agreed to stay on the board for an additional year, through FY20. 
Evelyn and Rick also have provided support for multiple exhibitions, the first of which was the Border Cantos by Richard Misrach and Guillermo Galindo in 2015–2016. This was followed by their lead support for Your Mind, This Moment: Art and the Practice of Attention (2017), for which they also hosted a private fundraising salon at an artist's studio in September 2016. The Neelys also helped sponsor Dinh Q. Lê: True Journey is Return (2018–2019) and Almost Human: Digital Art from the Permanent Collection (2019–2020). 
In 2020, during her last few months as a trustee, Evelyn led a personal campaign to raise funds for the digital publication 50x50: Stories of Visionary Artists from the Collection. She reached out to all SJMA docent alumni with whom she served over the years (42 households in total) and asked them to join her in supporting this timely project with a personally meaningful gift. The publication meant a lot to Evelyn for its focus on the permanent collection, which she got to know so well as a docent. Her enthusiasm for the project—and the importance of making high-quality images and research on the permanent collection available in a free, educational resource that furthers the Museum's commitment to equity and access—enabled her to double the original fundraising goal for this publication.  
 
The Neely's have been enthusiastic participants in many SJMA sponsored trips, including travel to New York, Houston, Los Angeles, and Japan. They also contributed to the acquisition of important works of art for the Museum's permanent collection, including major gifts for the Pae White's Noisy Blushes commission and Josephine Taylor's BAD, 2016, which was presented at C100 ArtPick in 2019. The Neelys can usually be spotted bidding at the gala auction, buying pieces from artists in the museum's collection such as Kara Maria, Hung Liu, Binh Danh and Josephine Taylor.  
Despite their move to Pacific Grove, CA in 2021, the Neelys have remained great advocates of SJMA through their ongoing support as Director's Council members, via annual contributions to the Gala with sponsorships, Fund-a-Need gifts, and auction purchases, and as members of the Museum's Founders' Society. Evelyn remains a sustaining member of the SJMA docents, and in July 2021, the Neelys gave a large grant for general operations and had their names engraved on the staircase of SJMA's new wing. 
Beyond SJMA, Evelyn and Rick support the arts and education through their contributions to the Asian Art Museum, the ICA of San Jose, the Monterey Jazz Festival Next-Gen High School All-star Jazz band, UCLA, and the University of Chicago. 
Donate in honor of Evelyn and Rick Neely